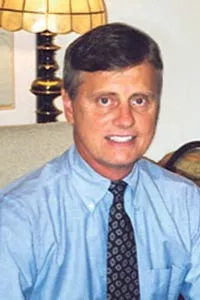 In 2005, Matt Drozd won his Allegheny County Council seat by the slimmest of margins, earning just 43 more votes than his Democratic opponent. But when the Republican faces Tom Michalow on Nov. 3, Drozd is predicting a much more comfortable margin of victory.
"People know what I'm about now," he says.
And if they don't, Michalow is happy to tell them.
Michalow's campaign is touting the incumbent's legislative record, confident that Drozd's reputation as council's "erratic" voice of opposition will spoil his re-election bid.
"It's very hard to unseat incumbents," says Michalow, an Avalon Borough council member. "But my opponent is wrong on almost everything. And that's a gift."
Drozd and Michalow are fighting to represent County Council's District 1, which includes Ross, portions of the Ohio River valley and Moon. And the battle, it seems, is being fought over which candidate can tar the other as an extremist.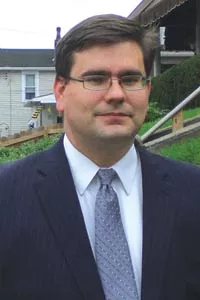 Since joining council, Drozd has never voted for a tax increase. Most notably, the Republican opposed the county's 10 percent drink tax and $2-a-day car rental tax in 2007. The measure was supported by County Executive Dan Onorato, who said it was needed to stave off a property-tax hike. But Drozd argued that raising taxes shouldn't be for council to decide.
"People should have a say in their own destiny," says Drozd, who in 2007 introduced a bill -- without any co-sponsors -- that would require a voter referendum on any change to tax rates. "They should have a say if they want their pockets reached into."
Drozd also favors using a referendum on other matters, too. Earlier this year, council approved -- by an 8-6 vote -- a measure to prohibit discrimination on the basis of sexual orientation or gender identity. Before voting against the bill, Drozd supported a failed effort to put the ordinance up for a referendum.
"I'm not going to condone any lifestyles at the expense of my constituents," says Drozd, an Air Force veteran who served on the North Hills School Board before becoming a county councilor. "I'll defend anyone if they're discriminated against, but keep [your sexual orientation] to yourself. ... Don't say I have to accept you because of your lifestyle."
Financially, Drozd says the county is wasting millions of taxpayer dollars. He doesn't miss a chance to criticize the Port Authority's $435 million North Shore connector project. And he doesn't pull any punches when it comes to the Democratic county executive. For example, he says, Onorato should have paid for G-20 security out of his own campaign contributions.
"Why shouldn't he?" Drozd says. "He has $5 million sitting in a gosh darn war chest!"
"That's ridiculous," counters Michalow. "It's not a real solution."
To Michalow, the G-20 proposal is a perfect example of Drozd's lack of seriousness.
"I call [Drozd] the George Bush of Allegheny County," says Michalow, who teaches German and history at Northgate High School. "He says 'Cut taxes!' but 'I'm for bridge and road repair.'
"Anyone can point out that the house is on fire," Michalow continues, "but it takes someone special to do something about it."
When it comes to taxes, Michalow says, it's irresponsible to immediately rule out increases. As a council member for Avalon Borough, he says, he's voted to both raise and lower taxes. "[Drozd] just tells people what they want to hear," Michalow charges.
As for public referendums, he says, "That's an easy way to pass the buck on tough decisions."
If he'd been a council member at the time of the drink-tax vote, Michalow says he probably would have voted for the legislation. "I would rather tax people's expendable income than tax my 80-year-old neighbor," he says.
The anti-discrimination ordinance, meanwhile, would have gotten emphatic support from the Democrat. "Without a doubt, I would have voted for it," says Michalow.
Drozd uses such positions to tag Michalow with the "extreme left" label. (District 1 has been in Republican hands since the county council was created in 2000.) But the Democrat says that's "ridiculous," especially considering that Michalow collects guns.
"I'm not radical or extreme," says Michalow. "I'm not a washrag for the Democratic Party.
"My opponent is calling me too liberal," he continues. "He's too conservative."