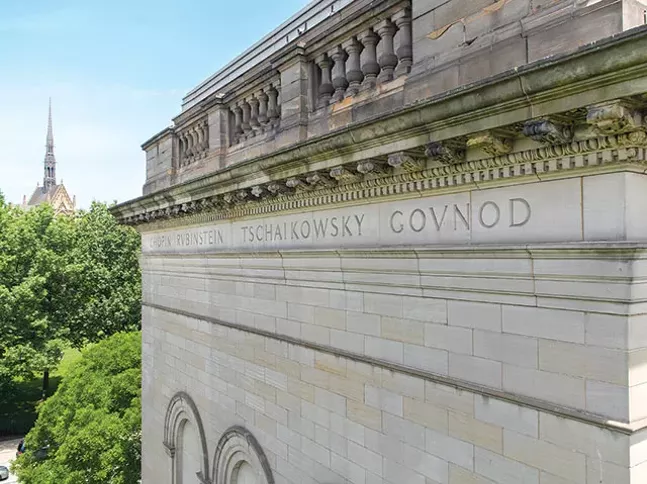 One minor complaint Carnegie International guest curator Ingrid Schaffner hears is how easy it is to get lost in the Carnegie Museum of Art's vast array of rooms and exhibits. To her, though, that's a good thing.
"Let's get lost in the museum," says Schaffner, who was previously chief curator at the University of Pennsylvania's Museum of Contemporary Art in Philadelphia for 15 years. "It's a chance to explore and discover and open a door and be surprised."
Schaffner took the three-year assignment of curating the Carnegie International, 57th Edition, which runs through March 2019, because she was ready for a change. That urge took her to 23 countries on five continents in search of contemporary artists and collectives for this exhibition that, since 1991, has introduced visitors to incredible art from around the world.
She tapped five fellow curators to assist. The only criteria: research trips had to connect with each curator's research or interests and take them somewhere new.
"It took me to places I'd never even imagined going," says Schaffner. One excursion brought her to the Caribbean with a curator from Lagos, Nigeria, who was interested in the art of the African diaspora. "There are these things I've seen along the way that I want to spend more time with. And here they are."
In her curatorial notes, Schaffner defines the latest edition as exploring what "international" means at a moment when "questions of nations, nationalism, boundaries, and border crossings are becoming ever more urgent." Guiding the exploration are four key themes – children, politics, beauty, and sound.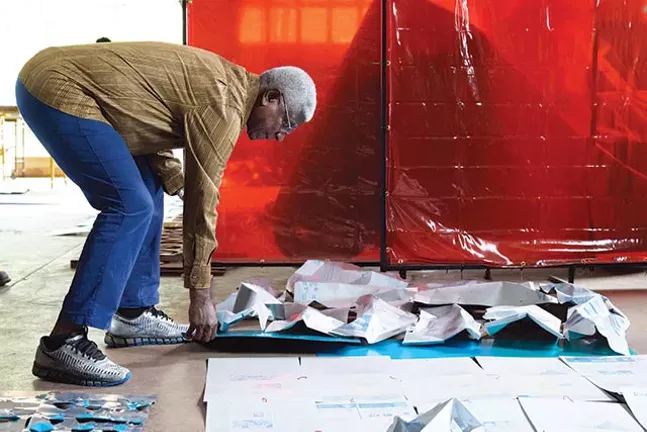 The result is a veritable sensory smorgasbord. Before entering, visitors are welcomed with outdoor installations by Ghanaian artist El Anatsui and Bahamian artist Tavares Strachan, both of which appear on the museum's façade. Inside are works by dozens of artists and artist collectives – including some from Pittsburgh – working in a variety of mediums. Among them is Sarah Crowner, whose piece "Wall (Wavy Arrow Terracotta)" uses grout lines in a series of glazed ceramic tiles to create an abstract drawing.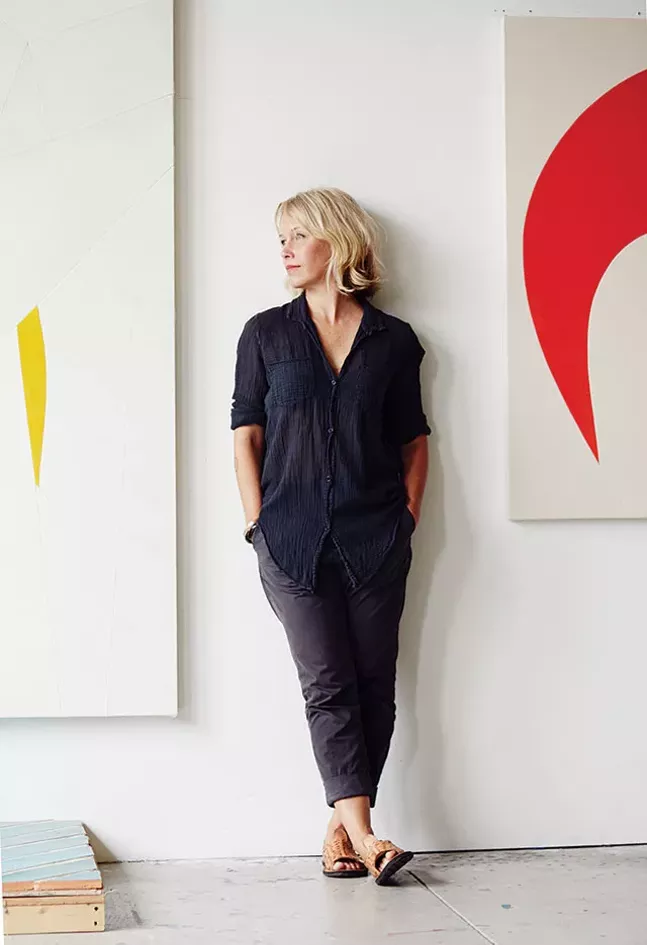 "Every time I walk by ["Wall (Wavy Arrow Terracotta)"] it just comes alive in a way that is so exciting," says Schaffner.
Representing sound is New York City artist Park McArthur, who created a sound-based work inspired by the pearlescent, Larvikite, a Norwegian stone used as a building material for CMOA's Sarah Mellon Scaife Gallery. For one night, exhibiting sculptor Josiah McElheny will present a day dedicated to "deep listening," a style of meditative music invented by composer Pauline Oliveros.
There are also various events, performances, and talks taking place over the exhibition's long run.
Schaffner wants visitors to become completely immersed in the exhibition, which features very little wall text or didactics. Instead, visitors are encouraged to reference a guidebook that describes each work, the lore of the exhibition and how it relates to Pittsburgh.
Schaffner says using a physical guidebook, as opposed to an app or other tech tools becoming more familiar to museums now, encourages visitors to avoid distractions and better interact with the art. "There's something intimate about a book," Schaffner says.
But, she says, what's more important is forming a connection with the exhibition free of influence.
"Really, none of us need a guide to be into contemporary art," she says. "It's there for us. It's of our world and time. We should feel free to draw on our own experiences or associations."

Carnegie International, 57th Edition opens on October 13, 2018 and runs through March 25, 2019.

Follow senior writer Amanda Waltz on Twitter @AWaltzCP.