Scott, Oakland

Mac Miller. Definitely Mac Miller. I just heard a lot of really good things about him as a person, and people I know who knew him said he was just, like, a really good guy.
John, East Liberty
Randy Baumann from the WDVE Morning Show. Because he's a really funny guy, and the stories he has about people around the city would last for hours.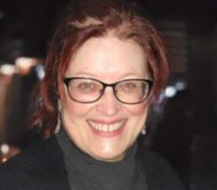 Teresa, South Oakland
The ghost of Mr. Rogers. He'd be a ghostly spirit in his heavenly form, and he's Mr. Rogers.
John, Bellevue
It would have to be a cross between Rick Sebak and you ... Rick for the stories that he can tell me, and you for the same reason except the stories would be WAY different.
Gab:
Guys ... in no way do I think I'm a local celebrity, but it's nice to be thought of one for a fictional, claustrophobic situation.
As for me, I'd choose my third cousin Kevin Sousa. Cook up some grub, fam!