While summer holds sway as the heart of concert season, a lot of classics, some up-and-comers and a few juggalos color this fall's local music calendar.
The Black Keys are arguably the biggest rock act — at least in terms of more recent bands — coming to town this fall; the Akron duo plays CONSOL Energy Center Sat., Sept. 13. In terms of indie rockers, The Afghan Whigs hit Mr. Small's Theatre Sept. 27. Also playing Small's: YouTube faves OK Go (Oct. 13) and Blonde Redhead (Nov. 1), a band that's been around for 20 years, peaked in popularity about a decade ago and is back with a new album. And The Meat Puppets share a bill with Cass McCombs at Club Café Oct. 25.
For those whose musical tastes stretch back a few decades to the classics, there's no want for concert opportunities this fall. Willie Nelson plays the Benedum Center on Tue., Sept. 16, and on Oct. 12, Jackson Browne appears at the same venue. Fleetwood Mac is sure to be one of the biggest shows of the year, at CONSOL Energy Center Oct. 14. Judy Collins appears Oct. 23 at the Carnegie Library Music Hall of Homestead, and one of the great songwriters, Janis Ian, will be at Carnegie Lecture Hall in Oakland Nov. 22.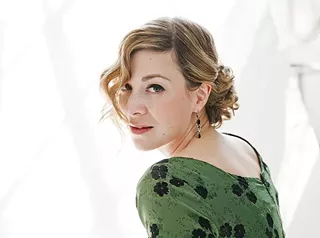 If your interests run electronic, Com Truise is a name you know — he appears at the Rex Theater Sept. 17. The annual VIA Festival offers far more than just electronic music these days, and will bring in huge names from across the board (Deafheaven, Blue Hawaii, Real Estate, Liturgy) to multiple local venues Oct. 1-5. One guy who will probably never be on a VIA lineup is Skrillex; he appears at Stage AE Oct. 21. And electronic and trap producer RL Grime comes to Mr. Small's Theatre Nov. 9.
One show that's part of the aforementioned VIA Festival is a release event for Pittsburgh-based hardcore outfit Code Orange, which has made a splash nationally in recent years, and is celebrating its new album, I Am King. That show is Oct. 3 at Cattivo. Other notable local release shows this fall include Ennui's first local appearance in a while (Sept. 26 at SPACE Gallery) and Andre Costello and the Cool Minors' debut full-length release (Oct. 3 at The Andy Warhol Museum).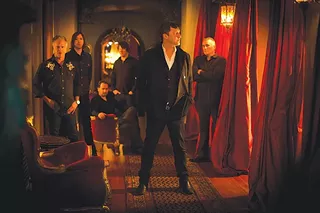 Also part of the Warhol's Sound Series: a world-premiere event in which a bunch of big names (Tom Verlaine, Martin Rev, Dean Wareham, Eleanor Friedberger, Bradford Cox) supply live music for Warhol films in Exposed: Songs for Unseen Warhol Films, Oct. 17 at the Carnegie Music Hall in Oakland.
If you're hanging onto summer a little bit longer, an outdoor show by Saintseneca, part of WYEP's Final Fridays series at Schenley Plaza in Oakland, is a good bet Sept. 26. And it'll likely be a sweaty affair for the crowd packed into the Mr. Roboto Project for an Oct. 5 double-bill: New Jersey's Screaming Females and Nashville's Pujol.
Hip-hop fans have a few items to look forward to this fall: Twerk innovators Ying Yang Twins appear at the Rex Theater on Sept. 27, and Taylor Gang rep Ty Dolla $ign comes to Altar Bar Nov. 4.
Locals fill plenty of bills at the intimate Pittsburgh Winery this fall — but it's not all singer-songwriter fare. Shows there range from folky (Mark Dignam and the House of Song, Sat., Sept. 13) to rock (Bill Deasy, Sept. 24). A Halloween date from Gene the Werewolf also has plenty of promise.
Some notable touring acts moving through town this fall include: Canadian chanteuse Jill Barber, whose album Fool's Gold dropped this summer (Sept. 30 at Club Café); Brooklyn-via-the-Pacific-Northwest songwriter Mirah (Oct. 10 at Club Café); and Brooklyn-via-Norway crooner Sondre Lerche (Oct. 20 at Altar Bar).
Calliope, the local folk-music society, is presenting its dual annual concert series — one at Carnegie Lecture Hall, the other at its Roots Cellar venue in Shadyside — starting in the fall. The Duhks play Carnegie Lecture Hall Oct. 18; Boston singer-songwriter Ellis Paul kicks off the Roots Cellar season Sept. 25.
If your interests run a bit heavier, don't despair: There's something for you. Judas Priest headlines the Petersen Events Center on its Redeemer of Souls tour on Oct. 18. Satanic Danish metal dude King Diamond comes to Stage AE Oct. 19. The Misfits hit Altar Bar Nov. 29, and for those into playing dress-up, Gwar — recuperated and back to touring after the March death of vocalist Oderus Urungus — comes to Mr. Small's Dec. 8.
And that's about it. Wait, what's that? We promised you juggalos? Oh, right!
You're in luck: Not only does ICP bring its Shockfest tour (also featuring Mushroomhead, Da Mafia 6ix and other Psychopathic bands) to Club Xtaza Oct. 1, but a couple weeks later, on Oct. 28, former Psychopathic duo Twiztid comes to the Rex Theater.