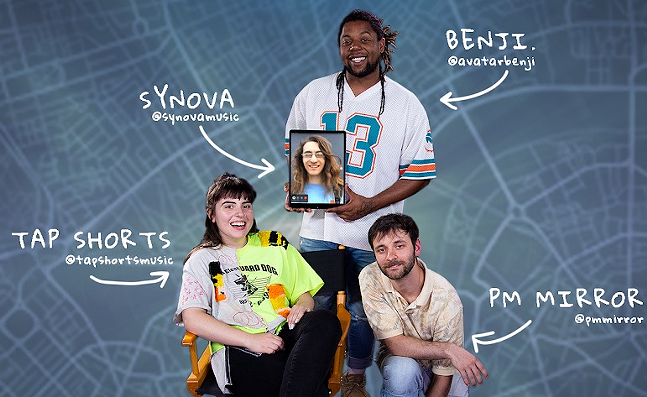 When Will Juergens started his futuristic-pop solo project, PM Mirror, he did so hoping to create new music and tell stories. As he and two friends, Alex Grant and Elliot Conway, began working on a virtual reality docu-series following local music in Pittsburgh, they knew a focus would be capturing the many different genres and quirks of the scene.
The docu-series, which does not yet have a release date, is titled
LOCAL
, and to show the true diversity of the local music scene, Juergens and his colleagues set up a concert to film in a VR format. Called
LOCAL - Live
, the show — which takes place on Fri., Aug. 9 at Spirit — showcases four different acts: the industrial pop beats of PM Mirror, the acoustic folk of Tap Shorts, the upbeat lyricism from Benji., and the indie rock sounds of Synova.
"There's a ton of really, really good local music here in Pittsburgh. But there's not necessarily a fully formed industry for it here," says Juergens. "And we're hoping to provide an outlet for just anyone to experience the scene here. To be like, 'Hey, here are four completely different artists, you might like something you hear," makes it accessible because they're [in Pittsburgh]. You can go see them anytime or go listen."
One of the biggest inspirations for
LOCAL
and
LOCAL - Live
is the stigma around local music. Juergens feels passionate about showing the drive local musicians have, even if the end-goal of their music career is not to become famous, nationally-touring artists.
"In terms of our motivations for everything as well, I think there is kind of an idea around local artists that local is kind of 'less' when it comes to music," says Juergens. "But what people don't always realize is that sometimes, not trying to 'make it big' is a conscious choice. Sometimes the choice to scale-up is not the right choice for every musician."
Another incentive for Juergens and his co-organizers is to create a safe space for all. The end-goal of the
LOCAL
projects is to introduce more people to the local music scene and show them all it has to offer. To accomplish that, Juergens says there is a place for everyone at
LOCAL - Live
.
"Anyone is welcome, honestly," says Juergens. "We aren't really trying to — for lack of a better phrase — we aren't trying to be 'cool' with this. Anyone who wants to come and check this out is welcome, no matter what they're all about. It's for people to experience."
LOCAL - Live
.
Fri., Aug. 9. 7:30-10 p.m. Spirit, 242 51st St., Lawrenceville. $10. 18 and over. thepmmirror.com