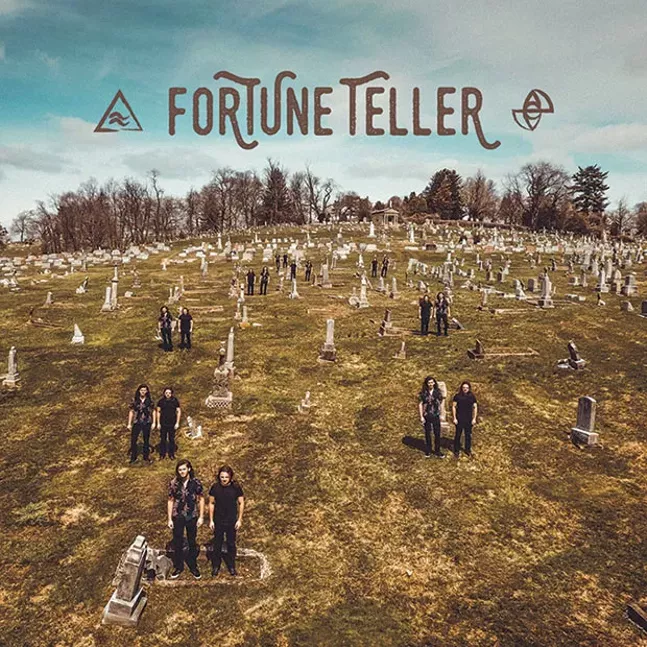 Fortune Teller
Fortune Teller
Self-released
fortunetellerpgh.bandcamp.com
Fortune Teller's fuzzy stoner rock and its garage-y roots come to life on a full-length, self-titled debut. The record clocks in at a little under 50 minutes, but if you're accustomed to the patient, meandering stoner rock genre it'll be nothing new.
Fortune Teller
is strong and cohesive with limitless live potential in its pounding energy.
Each song furthers the story the album tells; the journey of a protagonist who is at the mercy of an all-knowing, all-seeing entity hell-bent on destruction. As a result, the album has moments of sinister psychedelic vibes, songs bleeding into the next in an eerie haze.
For being the effort of a two-piece, Fortune Teller has a sonic oomph to it that feels much bigger and vaster. Members J.J. Young and Giovanni Orsini pump out blues-tinged rockers like "Red Eye," but also use the album to show off long, wandering numbers with multiple movements and instrumental explorations, such as "Face," which has a run time of 12:33.
FFO: Early Black Sabbath, Sleep but faster, '90s rock riffage