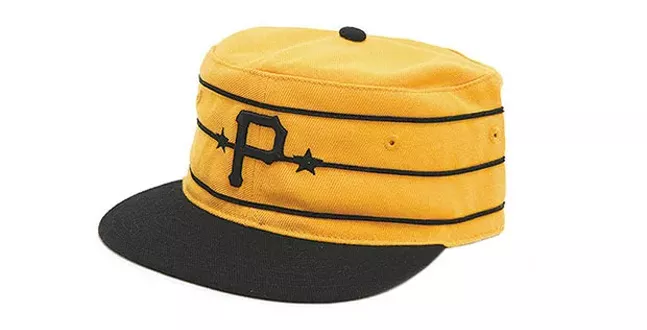 Eighty-four-year-old Curt Raydon went to his grave March 3 no doubt believing that the "suits" who run our national pastime had turned their backs on him.
Raydon was a pitcher for the 1958 Pittsburgh Pirates. In 31 games, 20 of which he started, Raydon won eight games, one of which was a shutout; saved one more; and pitched two complete games. In 134-and-a-third innings, he compiled a 3.62 Earned Run Average.
A celebration of his life occurred on March 9 in Jasper, Texas, where he lived for the past 27 years. And there's a lot to celebrate — just read his obituary. By all accounts, Raydon was a great guy. Yet this great guy was one of the 646 non-vested retirees without a Major League Baseball pension.
Raydon didn't receive one because of a rule change that happened during the summer of 1980. At the time, a retired player needed four years of service to be eligible for the league's health-coverage plan and to receive a monthly pension. However, in an effort to avert a strike, the league and the Major League Baseball Players' Association (MLBPA) agreed that, moving forward, all a player would need to qualify for health insurance was one game day of service on an active MLB roster. To get a pension, the player needed just 43 game days of service on an active roster.
Mind you, that's 43 game days on the bench. Pirates pitcher Jameson Taillon might make seven or eight starts in 43 game days. But he gets 43 game days of service credit, not seven or eight.
The problem was, the union didn't request that this rules change be made retroactive for men like Raydon — players with more than 43 game days of service, but less than four years.
Retirees like Raydon were instead thrown a bone in April 2011. For every 43 game days they were on an active MLB roster, each man received a payment of $625 for his service, up to $10,000. So Raydon was receiving $2,500 every year up until the day he died. Meanwhile, do you know how much vested retirees receive? Between $34,000 and $220,000 per year.
And here's the kicker — the payment Raydon was receiving can't be passed on to his spouse of 57 years, Donna. I don't wish either MLB Commissioner Rob Manfred or MLBPA Executive Director Tony Clark any ill will. I just wonder if they want to be treated in retirement the way they're treating these non-vested men?
Remember gentlemen — karma, like curveball, is a bitch.
Douglas J. Gladstone is a freelance writer and author of A Bitter Cup of Coffee: How MLB & The Players' Association Threw 874 Retirees a Curve.