Summer means smoking meats for a ridiculously long amount of time and then enjoying the charred goodness outside. One of the best ways to accomplish that is by getting some barbecue in between slices of bread, so there is no need for a plate.
Pittsburgh has been going through a bit of a barbecue renaissance as of late, and with the proliferation of grilled pork, beef, and chicken, comes a boom in delicious sandwiches to try them on.
Here are some of our favorites:


Spork Pit —
The Admiral
Salute to pulled pork. The Admiral (see photo above) demands some respect for its dedication to flavor and texture. Fatty pulled pork is enhanced with some tang with the addition of some vinegar-based sauce and cooled with some creamy coleslaw. Some lightly-pickled onions bring some sweetness, and the fresh-baked ciabatta roll delivers some crunch.
---
Pork & Beans —
Brisket Sandwich
Just because barbecue can be fancy, doesn't mean that it's bad. The brisket sandwich at upscale eatery Pork & Beans shows that a barbecue sandwich can be fancier and just as comforting as ever. Rich slices of smoky brisket are balanced with sour notes of pickled vegetables, spicy notes of green salsa, and pungent notes of whole grain mustard.
A soft potato bun holds everything together, and the veggies offer a satisfying and refreshing crisp, after some chews of some succulent, fatty beef. Fennel adds a nice freshness. Don't forget to add some of Pork & Bean's house-made barbecue sauces.
---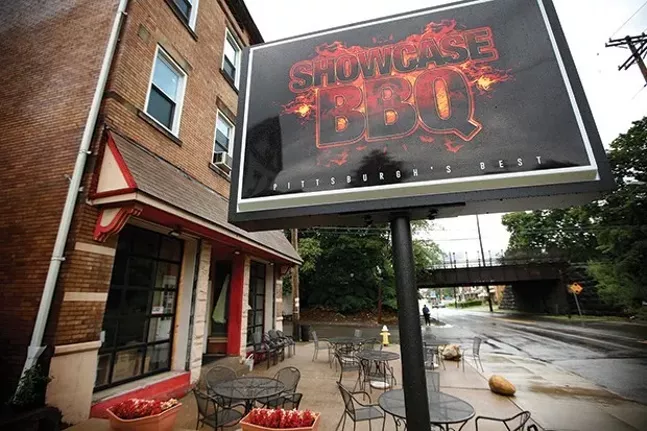 Showcase BBQ —
4 Bones Sandwich
Ok, so this dish is barely a sandwich, but that shouldn't stop you from devouring it. The ribs at Showcase are packed with cherry-wood smoke flavor that punches you in the face but are mellowed with a tangy, rich and sweet mustard sauce.
Four of those big ribs are smothered in the secret-recipe sauce and served next to two fluffy slices of white bread. It's simple but delicious, as Showcase's barbecue is so loaded with flavor, the neutralness of the white bread calms things down enough for peak enjoyment. Try to pull out the bone from some of the ribs, so you can create a makeshift boneless rib sandwich.
---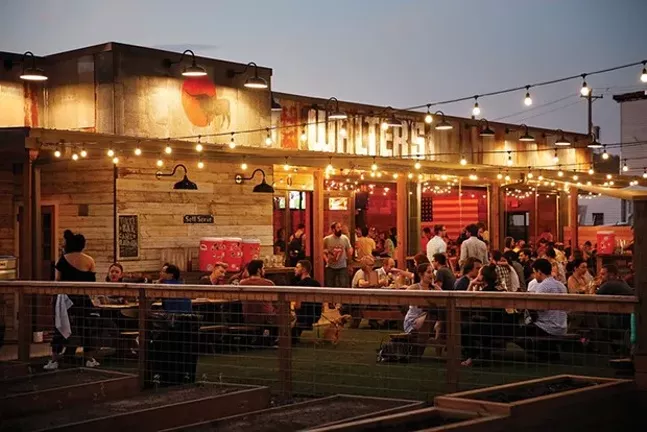 Walter's Southern Kitchen —
Brisket Sandwich
This is a brisket sandwich that is served more like a pulled pork sandwich, but there are few complaints. The slow-cooked meat is chopped up fine which makes it good at soaking up as much barbecue sauce as it can, or none at all, whatever the preference. Topped with some crunchy slaw on a sesame-seed brioche bun, it's a satisfying summer sandwich.
---
Z-Best Barbecue —
Pulled Pork Sandwich
People swear by Z-Best in Uptown for its barbecue and soul-food prowess. On FRIDAYS ONLY, customers can enjoy zee best pulled pork around. Served simple on a bun, the pork is sweetened with a honey-mustard glaze and can come customized with toppings if you like.
City Paper
suggests getting it plain with some a bit of barbecue sauce so the pork flavor really shines through.