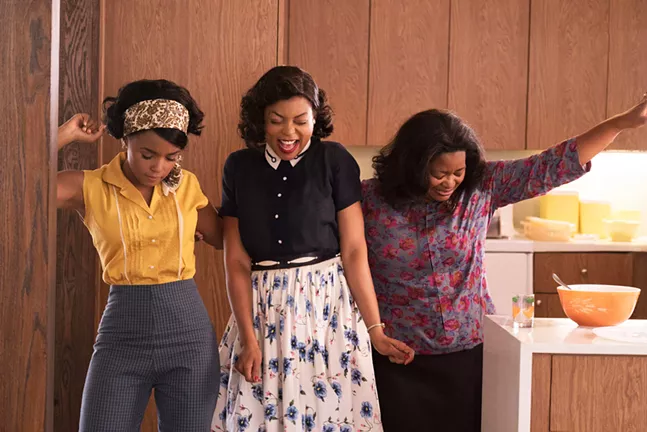 The 2016 film
Hidden Figures
takes place in 1961, when mathematician Katherine Goble Johnson, played by Taraji P. Henson, worked with other Black women to contribute essential, and long-overlooked, calculations to NASA's Space Race programs. The film is based on the true story of these remarkable women.
That same year, a Pittsburgher accomplished her own "hidden figure" like feat.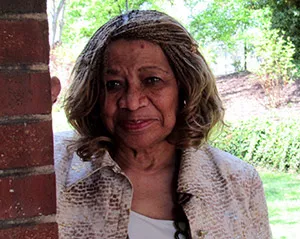 Aerospace engineer Elayne Arrington became the first Black woman to graduate from the University of Pittsburgh's Swanson School of Engineering. Her mechanical engineering degree marked a step forward for a field that continues to lack racial and gender diversity. The degree was, too, a refutation of something that Arrington had been told when she was denied a scholarship for which
Pitt
had initially recommended her: "Girls don't finish."
And on Wed., July 24, Arrington gets to tell a new generation about her story when she introduces a screening of
Hidden Figures
at the Carnegie Science Center.
The screening is part of the Science Center's "Science on Screen" series, which pairs movies about science with expert guest speakers. The Science Center's website says each film is "a jumping-off point for a speaker to introduce current research or technological advances in a manner that engages audiences of all backgrounds."
In
Hidden Figures
, Henson's Johnson, Dorothy Vaughan (Octavia Spencer), and Mary Jackson (Janelle Monáe) become critical players in the push to get John Glenn (Glen Powell) into space. The Science Center is showing the movie at 7 p.m. in the Rangos Giant Cinema.
In addition to introducing the film, Arrington, a
Homestead
native, will share her own experiences working as an aerospace engineer at an Air Force base in Dayton, Ohio after earning her Ph.D.
Hidden Figures
screening.
Wed., July 24. 7 p.m. 1 Allegheny Ave., North Side. $9.95. carnegiesciencecenter.org