Ah, summer: When we celebrate big, noisy, junky films rather than bemoan them. Popcorn-munchers won't be disappointed this season -- there are sequels, aliens and talking animals galore! But to cut the grease, look to local venues to deliver more substantial fare.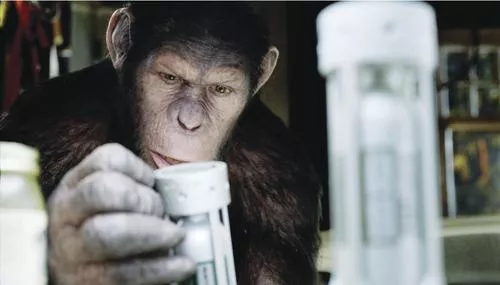 Crime takes no holiday, and various do-gooders suit up against it. X-Men: First Class (June 3) is a prequel that explains how the dynamic Marvel crew started. On June 17, Ryan Reynolds stars in the big-screen adaptation of Green Lantern. There's no greater evil than Lord Voldemort, and in the last Harry Potter film, Deathly Hallows, Part 2, the teen wizard must defeat him once and for all (July 15). And just in time for our newfound patriotism, it's Captain America: The First Avenger, on July 22.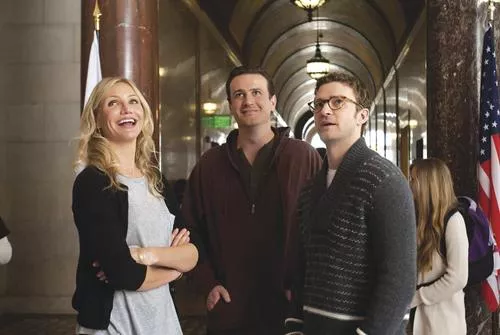 In the threats-from-beyond category, alien-busting starts June 10 with Super 8, a sci-fi thriller from J.J. Abrams, set in the 1970s and filmed in nearby Weirton, W.Va. But those pesky machines from outer space just won't leave us alone! Transformers: Dark of the Moon starts July 1. Opening July 29 is Cowboys & Aliens: It was inevitable that they meet, and on the battlefield of the Old West. And on Aug. 5, those "damn dirty apes" take over San Francisco, in Rise of the Planet of the Apes.
Revel in silliness with some hopefully entertaining low-ballers. Cameron Diaz and Justin Timberlake star in Bad Teacher, a comedy about educators up to no good (June 24). There are more Timberlake bedroom hi-jinks in Friends With Benefits (July 22); Mila Kunis co-stars. On Aug. 5, family man Jason Bateman and slacker Ryan Reynolds wake up in each other's bodies in The Change-Up. Conan the Barbarian gets a reboot, and the 3-D treatment -- and if you're still not dead, watch out for Final Destination 5; both open Aug. 19.
Summer, of course, tends to spur romance. Can a pair of slightly dusty A-listers -- Tom Hanks and Julia Roberts -- win us over in Larry Crowne (July 1), a light comedy about starting over? After a divorce, Steve Carrell gets advice from playboy Ryan Gosling, in Crazy Stupid Love (July 29). And the City of Light proves a tonic for a distracted writer (Owen Wilson) in Woody Allen's ensemble comedy, Midnight in Paris (June).
Hollywood is trotting out some high-profile flicks to separate kids from their coins this summer. Who doesn't adore those flightless birds? A flock takes Manhattan in Mr. Popper's Penguins (June 17), starring Jim Carrey. Elsewhere, the animals at the zoo are talking to their caretaker (Kevin James) in Zookeeper (July 8). Those talking, animated vehicles are back in Cars 2, in which they take a trip overseas (June 24). They're blue and cute, and kids from the '80s still can't get enough of them: The Smurfs (in 3-D!) opens July 29. And, the hardest-working secret agents under 15 return in Spy Kids 4: All the Time in the World (Aug. 19).
In early June, Pittsburgh Filmmakers hosts a series of nine free art-related documentaries (subjects range from photography and classical painting to erotic art and origami); films screen in conjunction with the Three Rivers Arts Festival. Also booked at Filmmakers this summer: the Mid-East drama Incendies; Topp Twins: Untouchable Girls, a doc about lesbian country singers from Australia; and a new print of the silent Russian classic Battleship Potemkin. The Sunday-night favorites series at Regent Square will be "Comedies, Sci-Fi, Chick Flicks and Bogart."
The warmer weather means area drive-ins are open, and Pittsburghers can also walk to several city parks for outdoor films. The Cinema in the Park series returns on June 7, with recent family faves including Despicable Me, The Karate Kid and Justin Beiber Never Say Never. The annual Moonlit Matinee series of cult favorites at the Oaks Theater in Oakmont is already underway. On the slate this year: Rosemary's Baby; 1976's Assault on Precinct 13; and a July tribute to films from 1986. The Hollywood, in Dormont, re-opens full time in June, with an ambitious schedule including: beloved classics; kid flicks; cult faves, including masterworks from Ed Wood and Monty Python; a series of prom movies; and four recent indies -- among them, Rubber, about a homicidal tire. Look out, summer!