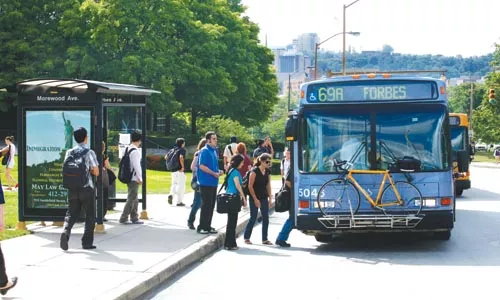 Why yes, students -- you are the center of the universe. And all roads do lead to Oakland.
Well, not exactly. But many, many buses come to Oakland and, what's more -- they also leave. Allegheny County's Port Authority is ready to wheel you away to a variety of destinations beyond the confines of the city's biggest student district. You've probably already figured out that Oakland doesn't have everything you need or want ... and happily enough, there's more to the city than burrito joints and T-shirts bragging about your major.
Besides, your school fees include a free bus pass, in the form of your student ID. No fumbling for change, or flattening dollar bills -- just wave and go. You don't even need to know what the basic fare is. (FYI: It's currently $2 and likely to go up soon, a factoid which -- along with commentary about the weather and Steelers -- may be useful in making easy conversation with residents while you wait for the bus.)
Below we've provided some basic bus-riding etiquette, and some destinations easily accessible via transit. Since this is an intro-level course, all the trips sketched out below originate with Oakland buses, and require no walks longer than a block or two. Half the fun will be chasing down these suggestions; the other half is finding new places en route.
If you come from a land without buses -- and many Americans do -- public transportation may seem confusing or intimidating at first. But you've already busted extreme brain power to be admitted to a prestigious university. Mastering the bus ought to be a snap.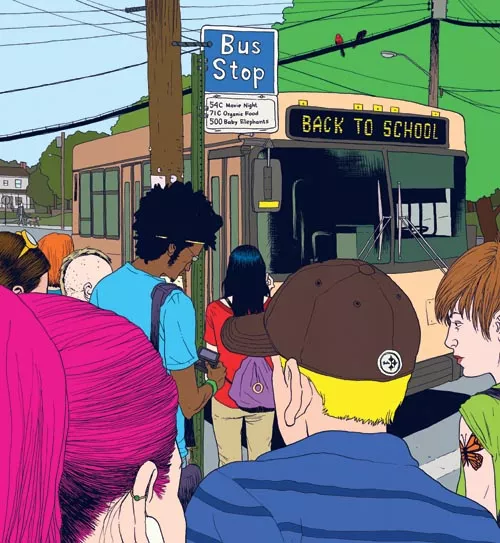 BUS ROUTING 101
A quick cheat-sheet on how to get where you're going.
• Service on weekends and at nights is a lot less frequent than during weekdays. Sundays are especially light, but as you'll soon learn, much of the town closes up that day anyway.
• The Port Authority operates scores of routes, but you can see a lot of Pittsburgh by relying on a few:
Any bus with a 61 or 71 in its route number will get you from Downtown to Oakland and back. So will the 500. Advanced-level riders will find that Downtown offers connecting rides to almost everywhere.
The 54C takes a winding route from the city's North Side, through the East End, and carries on into South Side. Based on the number of bars, cultural offerings and other attractions along its route, the 54C may be the most student-friendly route in the city.
The EBO is a fairly high-speed route that puts you on a buses-only highway with limited stops. The stops you're most likely to be interested in are Negley Avenue (Shadyside's two shopping districts are just a few minutes' walk to the south), and East Liberty. Head toward Penn Circle, crossing back over the busway, to see the resurgent area's attractions.
• Pick up schedules and maps on campus: at CMU's University Center Information Desk, and seven locations at Pitt, including the William Pitt Union and Litchfield Towers. (Or at Port Authority's Downtown info center, at 534 Smithfield St.)
• Schedules and maps for all routes are online at www.portauthority.org. The Web site is cumbersome, but maybe it will inspire some of you tech-heads to come up with a better solution. (For instance, other cities have iPhone apps for public transit. That's just a free idea from us to you.)
• You can also fire up a Google map, type in your destination query and hit the "public transit" option. Voila! You'll find the bus you need, the nearest stop and a map with the route overlaid. Or call the Port Authority's information line at 412-442-2000. It's staffed from 6 a.m. to 7 p.m., on weekdays, and 8 a.m. to 4:30 p.m. weekends and holidays.
• Most (but not all) blue-and-white Port Authority signs list which buses stop there. Some signs also have numbers you can text to find out when the next bus is scheduled to arrive.
• For instant updates on delays, re-routings and upcoming G-20 transit madness, try Port Authority's Twitter feed @PGHtransit
• Ask people at the bus stop. Pittsburghers love to be helpful. Just be wary of instructions that cite landmarks that no longer exist, such as "Get off the bus where the Giant Eagle used to be ..."
FIVE ESSENTIAL BUS ETIQUETTE TIPS
• Remove your backpack before you board the bus. Never wear it while standing; you're taking up two spots, and may be knocking into fellow standees without realizing it.
• If you're sitting, your backpack doesn't get its own seat; that belongs to another paying customer.
• Do ask politely to sit when that other person's pack is taking up a seat. This reminds everybody about good bus etiquette, plus you get to sit down.
• You're most likely young and healthy. So volunteer your seat to old folks, people with babies or anybody else who looks like they could use a rest more than you. Also, when boarding, let such people get on first.
• Head for the back, even if you must squeeze past other riders not as savvy as you. It makes loading the bus easier, and if there's an empty seat, the back is likely where you'll find it.
BIKE CURIOUS?
Your bike rides for free, too! Rack 'n Roll buses come equipped with a bike rack on the front, so you and your bike can go somewhere fun together. Pick up Port Authority's useful brochure "We Like Bikes: How You and Your Bike Can Come Ride With Us," which maps both bus routes and area bike trails. Or check www.PortAuthority.org for full details, including a video of how to properly load your bike.
Four Rack 'n Roll bus routes come through Oakland: Each offers direct or nearby access to the city's bike paths54C: Strip District, North Shore trails.
59U: Schenley Park, Duck Hollow, Steel Valley, Southside, Eliza Furnace (via Hot Metal Bridge) trails
71A: Eliza Furnace, Downtown/Strip District trails
500: Eliza Furnace, Downtown/Strip District, North Shore trails
(See www.portauthority.org for more detailed maps; also, the BikePgh online map is a great resource for trails and access points; www.bike-pgh.org.)
EXTRA CREDIT
There's lots more learnin' to be had beyond campus. Hop a bus for these museums and selected portals of knowledge.
• Pittsburgh Zoo & PPG Aquarium. College students are often accused of acting like wild animals, but you'll find most of the beasties here surprisingly well behaved. Polar bears, penguins, meerkats, baby elephants: What's not to love? 500
• August Wilson Center for African American Culture. This new museum celebrating past and ongoing contributions of regional African Americans opens Sept. 19. Be the first on your dorm floor to check it out. 61A, 61B, 61C, 61D, 61F, 67A, 71A, 71C, 71D, 500
The Andy Warhol Museum. Learn how a local boy from South Oakland turned some art training at Carnegie Tech (now CMU) into a profitable career as artist and provocateur. On exhibit this fall: the work of Shepard Fairey, who turned street art ("Andre the Giant Has a Posse") into a profitable career as artist and provocateur. 500
• Toonseum. Don't be put off that it's part of the Children's Museum; this exhibit dedicated to cartooning and comics is for big readers. The current exhibit looks at the art of Tom Richmond, noted caricaturist for MAD magazine. 54C, 500
• Sen. John Heinz History Center and Western Pennsylvania Sports Museum. This two-fer museum provides big blasts of Pittsburgh's two favorite obsessions: its (mostly) industrial past and sports, sports, sports. From Joseph Salk to Joe Montana, Heinz ketchup to Hines Ward, it all matters. 54C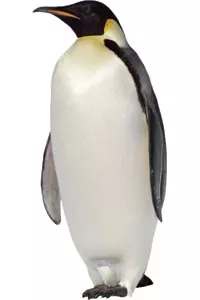 National Aviary. It's a zoo for birds, and this North Side attraction has more than 600 of them: colorful tropical parrots, Andean condors and those adorable penguins. 54C, 500
• Frick Museum. Pittsburgh is famous for its 19th-century industrialists, and now you can see how one -- Henry Clay Frick -- rocked his crib. Also on site: a garden, art museum and collection of antique automobiles. 71C
MALLS
Robinson Town Centre. IKEA has solved many a lowly student's interior decorating needs, and the 28X is virtually a door-to-door shuttle to the sprawling furnishings store at Robinson Town Centre. If you're craftier than just buying some Jorun Löv curtains, JoAnn Fabrics is at the same stop. If you must visit a full-sized mall, The Mall at Robinson is nearby. But getting there with no sidewalks does require some level of suburban-sprawl bushwhacking -- traversing storm gutters, hillsides and parking lots.
Monroeville Mall. Horror-film fans know that the Monroeville Mall in the eastern suburbs is a must-see; it's where George Romero's 1978 zombie classic Dawn of the Dead was shot. But the mall isn't resting on its past glories: It's also the site of the region's annual Zombie Walk, and 2008's turnout was certified by the Guinness World Records as World's Largest Zombie Walk, with 1,341 participants. World Zombie Day 2009 is Sun., Oct. 11, and once again, Pittsburgh hopes to shamble away with the prize. (Details are at www.myspace.com/worldzombieday.) Be there, and be undead. Zombies shouldn't drive, so head for the 67A.
North Hills. The 13U is a shopper route that runs from Oakland to the McKnight Road shopping strip in the North Hills. But fair warning: This road is a pedestrian's nightmare and access to the Ross Park Mall is poor. Only use this route if you simply must get to Tiffany's.
The Waterfront, Homestead. Your easiest, closest one-stop for big-box spending. Find all your favorites: Target, Best Buy, DSW, T.J. Maxx, Marshalls, Dick's Sporting Goods, Michael's, Old Navy, Barnes & Noble, Radio Shack, Costco and more. For recreation, there's a 22-screen AMC movie theater, Dave & Buster's arcade, The Improv comedy club and several sit-down casual restaurants, as well a walking/biking path that runs through the vestiges of the historic steel mill that once occupied this space. 59U
SouthSide Works, South Side. Like the Waterfront, this outdoor shopping center was built on the site of a former steel mill. Now it's an eminently walkable city-style shopping and entertainment zone. Amid the more upscale shops, there's the more student-budget friendly Urban Outfitters and H&M, plus REI for your outdoor recreation needs. For fun: several restaurant options, and a 10-screen first-run movie theater. Mondays are just $5, and Thursday is $6.50 student nights. 59U (or walk from 54C at East Carson St. and 22nd Street)
GROCERIES
You're only a quick bus ride away from all manner of victuals -- from microwaveable junk food to locally grown organic apples, and everything in between.
Giant Eagle: The region's primary grocery chain has locations in Squirrel Hill (59U, 61C, 61D, 61F), Homestead (59U) and East Liberty (71C, 500, EBO), as well as a flagship "Market District," with substantially more prepared and specialty foods, in Shadyside (71A, EBO).
Whole Foods: It's spendy, but the smart shopper can do well with sales, particularly in the produce department. (East Liberty, short walk from 71C, 500 or EBO)
Trader Joe's: A great place to stock up on snacks or inexpensive prepared food. (East Liberty, short walk from 71C, 500 or EBO)
East End Food Co-op: There are benefits to joining, but all are welcome to shop here for foodstuffs that emphasize local, organic and sustainable. (Point Breeze, 67A, 67F, 71C)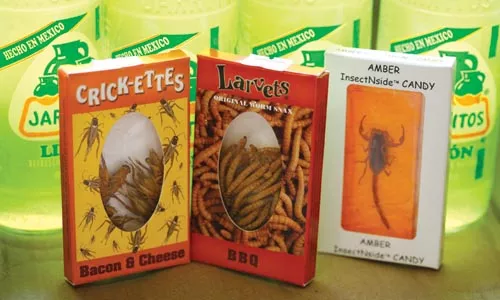 Strip District: A street-level cornucopia of exotic (and ordinary) food awaits in a variety of specialty and ethnic-food stores -- from Asian, Latin American and Middle Eastern, to Italian and Polish. (Penn Avenue and Smallman Street, between 18th and 24th streets, 54C). Street vendors also offer grub -- from grilled meat on a stick to fresh bakery goods -- plus if you need a Steelers shirt in a hurry, the sidewalk sellers here offer the cheapest (and usually the crass-est) tees in town.
PARKS and REC
From Oakland's campuses, it's an easy stroll to Schenley Park. But the city offers several other large parks, as well as a couple less obvious places to enjoy pastoral walks or off-beat exercise.
Frick Park, Squirrel Hill/Point Breeze. Perhaps the jewel in Pittsburgh's park system, this 561-acre piece of land offers the best chance for getting back to nature. Much of the park is left wild, and there are several miles of walking and biking paths to enjoy. (61A, 61B, 69A)
Highland Park. This East End park abuts the zoo, but dedicated strollers head for its reservoir, where a mile-long path makes charting one's progress simple. (71A, 500)
Mellon Park. Back when industrialists ruled Pittsburgh, this land was Richard B. Mellon's yard. Today, anybody can enjoy the landscaped gardens and sculptures, and feel rich for an afternoon. (Shadyside, 71D, 500)
Pittsburgh is lucky enough to have two easily accessible, Victorian-era cemeteries that offer walkers and history-hunters hours of pleasant exercise. They're also great places to meet moody undergraduate poet-types. See the people they named the streets after amid stately old trees, winding paths and gorgeous statuary and mausoleums. Allegheny Cemetery (Bloomfield, short walk from 54C) is the older, but most of the "big names" are resting at Homewood Cemetery (Squirrel Hill, 61B, 69A).
Animal Rescue League: You can't keep a pet in a dorm room, but if you're missing quality time with Fido or Fluffy, think about becoming a volunteer at the Animal Rescue League for dog-walking or cat-cuddling. Call 412-661-6452 or see www.animalrescue.org for more information. (71D)
South Side Steps. Here's a workout unique to Pittsburgh: climbing up and down "streets" made of steps. In the South Side Slopes above Carson Street, the steep terrain means that steps -- as few as two or as many as several hundred -- replace sidewalks and streets. Not only is this a great way to exercise those leg and butt muscles, but the higher you climb, the better the view, including a great bird's-eye perspective of Oakland. If you want to start with a guided walk, check out this year's Step Trek, on Oct. 4. (www.southsideslopes.org/steptrek). (54C, or a short walk from 59U)
NEIGHBORHOOD TRIPS
Some of Pittsburgh's neighborhoods are worth a day (or night) trip in themselves.
Shadyside
This is Pittsburgh's fancy shopping district, along Walnut Street. While window-shopping is free, there are also reasonably priced national chains and two great toy stores (Shadyside Variety Store and Kawaii Gifts). Three, if you count the Apple store.
Dining options range from affordable -- try La Feria upstairs for Peruvian cuisine -- to the-parents-are-paying white-table-cloth eateries. Unwind with a frozen healthy treat from Karmic Yogurt.
Ellsworth Avenue is the neighborhood's other commercial drag, and it offers funkier venues. You'll find your vintage clothing needs answered at Hey Betty and Eons; fancy cupcakes at Coco's; and casual eats at Elbow Room, Bites and Brews and Harris Grill. 71C, 71D, 500, EBO
South Side
This former working-class neighborhood that supplied the labor for the now-gone J&L Steel mill has bloomed into a happening hot spot, popular with students and young professionals, while still retaining vestiges of its gritty past.
East Carson Street is the main drag, though exploring side streets will yield more surprises in food, shops and sights. (Your best bet is to get off the bus on Carson itself, between the Birmingham Bridge and S. 18th Street.) You'll fin numerous quirky shops -- everything from clothing boutiques to used book and CD stores to retro store Groovy, where that favorite toy your mom threw away can be re-purchased. Also, the visitor will discover a variety of budget eateries reflecting a variety of global cuisines, coffee shops, acres of free wi-fi -- or just a fun stretch of new-old city to stroll through.
By night, East Carson Street is a teeming, steaming bar-and-club scene. If you're not 21, stay out of the boozeholes, but you can still get into the revelry by getting pizza or gyros, and fighting your way through the throngs. Music venues such as Diesel and Rex Theatre occasionally offer all-ages shows. For a quieter time, head for a coffee shop and watch the sidewalk madness from a comfy chair inside. 54C, 59U
Bloomfield
Amid the cluster of dollar stores along Liberty Avenue, media-heads should not miss three must-stops: Paul's CDs, for all your quirky, indie-music silver-disc (and some vinyl) needs; the original Dreaming Ant DVD-rental shop, precariously packed into the rear of Crazy Mocha; and for extra-curricular reading on women's issues, the environment, alternate lifestyles and fighting globalism, check out The Big Idea bookstore. 54C
Squirrel Hill
If you miss your family, this kid-and-grandma-packed neighborhood should provide some comfort. Shops and restaurants are spread out along Forbes and Murray avenues, with a few worth noting. Along Forbes, shoe-freaks will want to make tracks for the venerable Little's Shoes; and this one block between Murray and Shady has no less than four places to get ice cream.
Along Murray, there are a number of Pittsburgh institutions including the Manor Theatre; kosher food stores; Jerry's Record's, (a used vinyl paradise); Acoustic Music Works (for those who play music); and A Pleasant Present, your one-stop for LGBT-friendly gifts, Steelers gear and novelty items.
At the bottom of the hill, Murray hits Forward Avenue, where you'll find the Cinemagic Squirrel Hill Movie Theatre and Forward Lanes bowling -- two cheap ideas for date nights. 59U, 61A, 61B, 61C, 61D, 61F, 69A, 501
East Liberty
This central city neighborhood offers some unique places to eat: two Ethiopian restaurants, Tana and Abay; Oh Yeah!, for waffles and you-mix-'em crazy ice-cream combinations; and Royal Caribbean. The Shadow Lounge -- a low-key venue with everything from DJs to spoken word to live performance -- occasionally hosts 18-and-over events. 71C, 500, EBO
OTHER DESTINATIONS
Kennywood. Located in the Mon Valley suburb of West Mifflin, Pittsburgh's beloved amusement park is open all day weekends through Sept. 19-20; open Friday and Saturday nights in October for Fright Nights (www.kennywood.com). Park closes at 11 p.m., you're on the 61C at 11:18, back in Oakland by 11:45. It's not the Steel Phantom, but it's still a great ride.
PNC Park. The Pirates are on track to their 17th consecutive losing season -- the most in the history of modern professional sports. Tell the grandkids you were there ... and how you rode "public transportation" to see it. Take the 500 or other Downtown bus (any 61 or 71) and walk across the Roberto Clemente Bridge (a.k.a the Sixth Street Bridge) to PNC Park.
Pittsburgh International Airport: Can't wait to go home? The 28X will zip you right to the airport door, not only saving you pricey taxi fares, but also taking a secret bus-only route that bypasses the worse of potential traffic delays.