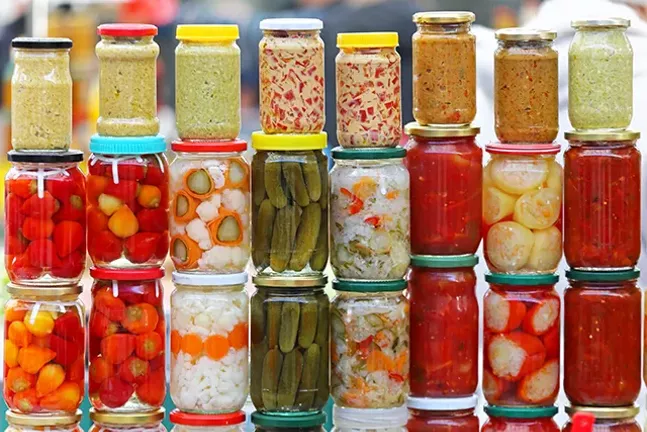 Fermented foods are like zany science projects. They change shape and color in glass jars, grow mold, get stinkier and stranger and tastier. There are several ways to define the scientific processes that make up fermentation, but Justin Lubecki, director of the Pittsburgh Fermentation Festival, thinks broader definitions are better.
"To me, it's just a transformation over time," he says. "That makes the definition very broad, and I think that's one of the things that lends to what is so special or what is the draw of fermentation is that there's not one way of looking at it."
The Fermentation Festival, Feb. 17 at Spirit, certainly does showcase a wide scope of fermented foods. Local small businesses will have their goods for sale, including kombucha, pickles, and sourdough bread. There will be fermentation demos and stations where people can make and take home their own sauerkraut, shoyu, and tempeh. Grow Pittsburgh will offer garden-planning and Carnegie Library will present fermentation books. There is a fermented food contest, a "mold pageant," and a goofy musical number about vegetable waste put on by people in the food industry.
Like a childhood science fair, the festival is both fun and educational. There are opportunities to taste and make fermented foods, as well as learn about all facets of fermentation, including its value in sustainability, health, agriculture, and of course, tastiness. Even though local vendors are selling their foods, they're also just excited to be able to "nerd-out" with people about fermentation, says Lubecki.
Generally, food festivals cater to sponsors with the goal of getting people to spend money. They often come attached with a business or corporate name, letting attendees know the ultimate goal is amassing crowds to make large profits. There is typically less focus on learning about and engaging with food.

Pittsburgh has a track record of pickle appreciation. Another popular brined-food festival, Picklesburgh, sponsored by Kraft Heinz, became so popular it nearly overcrowded its home on the Clemente Bridge, offering food demos and booths with pickled foods, housewares, and jewelry available for purchase. Like Picklesburgh, aside from the products sold by local businesses, the festival is completely free.
"We try to redefine what these food events are. We don't want it to be so much of a commercial commitment, like if you're not going to spend money you're not going to have a good time," says Lubecki. "Dive in, get your hands dirty, don't be afraid to just try everything."