Internationally renowned authors and speakers, as well as nonhousehold names of interest, are behind lecterns everywhere this fall.
As usual, some of the biggest are at Pittsburgh Arts & Lectures, which opens its 25th season with journalist Hector Tobar (Sept. 21), whose Deep Down Dark chronicles the 2010 Chilean mining disaster. Other PAL guests at Carnegie Lecture Hall include food writer Ruth Reichl (Oct. 26), novelist David Mitchell (Cloud Atlas), and journalist Elizabeth Kolbert (The Sixth Extinction). And on Sept. 30, at the Byham Theater, Kolbert's fellow New Yorker luminary Adam Gopnik hosts Tangled Up: The Moth in Pittsburgh, the annual showcase of touring storytelling talent from the popular public-radio program.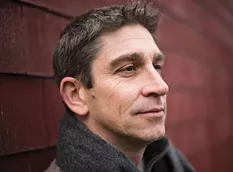 Additional famous names highlight the Pittsburgh Speakers Series, which opens with novelist John Irving (Oct. 14) and CNN chief medical correspondent Sanjay Gupta (Nov. 4). The series, which takes place at Heinz Hall, is subscription-only.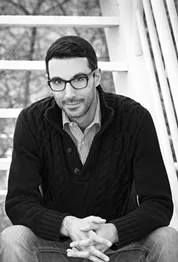 Another hot ticket (albeit this time a free one) is the venerable Madwomen Reading Series, which on Oct. 2 hosts one of the nation's best-known living poets: Richard Blanco, who read at President Obama's 2012 inauguration. Blanco reads at Antonian Hall, on the Carlow University campus.
Just up Fifth Avenue, the University of Pittsburgh's Pittsburgh Contemporary Writers Series continues its fine work with free readings from Anthony Marra (Oct. 21), a Fred R. Brown Literary Award winner and author of the critically acclaimed novel A Constellation of Vital Phenomena, and award-winning poet Ed Roberson (Nov. 19).
Also at Pitt, on Sept. 30, the University Bookstore hosts longtime Pitt professor Lynn Emanuel for the launch of her new poetry collection, The Nerve of It. And on Oct. 8, Alexandria, Va.-based Leslie Pietrzyk visits for a reading and book-signing of her Drue Heinz Literature Prize-winning story collection from the University of Pittsburgh Press, This Angel on My Chest, at Phipps Conservatory.
City of Asylum's slate of readings includes gritty, Massachusetts-based poet Martin Espada (Oct. 9) and Chinese human-rights activist Chen Guancheng (Dec. 1). In 2012, Chen, an attorney, caused an international diplomatic crisis by taking refuge in the U.S. embassy in Beijing.
Local bookstores do their bit. On Sept. 20, Classic Lines Bookstore welcomes Theresa Brown, a Pittsburgh-based nurse and author who'll read from her new book, The Shift: One Nurse, Twelve Hours, Four Patients' Lives; Brown also reads Sept. 22, at Pitt. On Sept. 27, East End Book Exchange hosts Abdellah Taia, considered to be the first out-gay Arab writer, reading from his novel Salvation Army. EEBX follows up on Oct. 5 with award-winning Iraqi Jewish American poet Daniel Khalastchi reading from his latest collection. The store also hosts the poetry reading series including Versify, which continues Sept. 19, and Under the Sign of the Bear, which resumes Sept. 26.
Fall is also a good time for festivals. On Oct. 4, the Union Project hosts the Fifth Annual PGH Zine Fair. And another, unrelated zine fest gets started with the inaugural Feminist Zine Fest, to be held Oct. 16-18 in part at Oakland's Frick Fine Arts Building.