Now that the mostly lackluster summer-movie season is in our wake, it's time to look ahead to fall: better films, festivals and local treats.
The first of the 'Burgh's two long-running festivals to return is the 28th annual Pittsburgh International Lesbian and Gay Film Festival, now called Reel Q (www.reelQ.org). The fest runs Oct. 11-19, and offers 15 full-length films. Opening night is a two-fer: Reaching for the Moon, a bio-pic about two lesbians in Brazil, and I Am Divine, a documentary about the late drag queen.
In October, Pittsburgh Filmmakers opens The Patience Stone (Oct. 4), a fable-like drama set in an Afghanistan-like country; Birth of the Dead (Oct.25), a doc about Night of the Living Dead; and the original The Wicker Man (Oct. 28). Also in October, the Regent Square Theater hosts the touring Found Footage Festival, on Oct. 26.
Soon after, the 32nd annual Three Rivers Film Festival (www.3rff.com) kicks off. The Filmmakers affair runs Nov. 8-23, with screenings at the Harris, Regent Square, Melwood and Waterworks theaters. As always, variety is key, with short features, documentaries, indies and international cinema.
The Andy Warhol Museum (www.warhol.org) will screen more Unseen Treasures from the George Eastman House, including restored silent films West of Zanzibar (Sept. 20), The Monkey Talks (Oct. 18) and Special Delivery (Nov. 8).
The Oaks Theater (www.theoakstheater.com) is reprising its Moonlit Matinee Horror Film Festival, screening classic shriekers on Friday and Saturday nights throughout October, plus a slate of holiday films in December. 
The Hollywood (www.thehollywooddormont.org) continues its rep programming and David Lynch series, along with some special events: an Ed Piskor book release with screening of classic graffiti film Wild Style (Oct. 10); Battleship Potemkin, with live music (Oct. 13); and special screening events for Halloween and Christmas.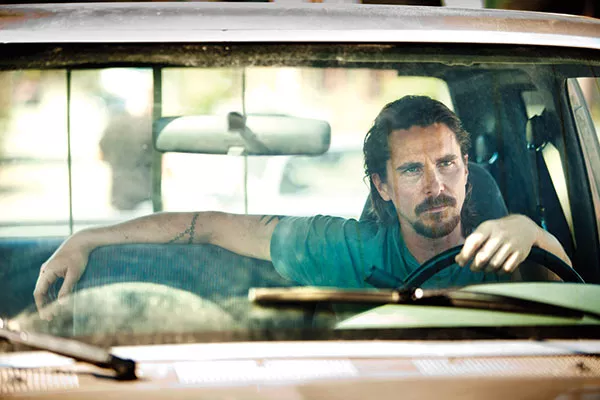 Speaking of local, Pittsburgh — specifically Braddock — gets a close-up in the crime thriller Out of the Furnace, starring Christian Bale and Casey Affleck, and set to open Oct. 4.  
Wide-release feature films ripped from the headlines include: Captain Phillips (Oct. 11), in which Somali pirates encounter Tom Hanks; The Fifth Estate (Oct. 11), with Benedict Cumberbatch as WikiLeaks' Julian Assange; and Mandela: Long Walk to Freedom (Nov. 29), starring Idris Elba as the South African leader. In the might-happen department: The previews for Gravity (Oct. 4), about a free-floating astronaut, have been giving audiences fits. 
In the remake department, look for Romeo and Juliet (Oct. 11), repenned by Julian Fellowes (Downton Abbey); Carrie (Oct. 18), Stephen King's telekinetic-teen horror tale; and Spike Lee's remake of the Korean thriller Oldboy (Oct. 25). Also, Ben Stiller directs and stars in The Secret Life of Walter Mitty (Dec. 25)
Here's Part Two: The Hunger Games: Catching Fire (Nov. 22), The Hobbit: The Desolation of Smaug (Dec. 13) and Anchorman 2: The Legend Continues (Dec. 20). Plus, spin-offs: Jackass Presents: Bad Grandpa (Oct. 25); Thor: The Dark World (Nov. 8); and Tyler Perry's A Madea Christmas (Dec. 13).
Your hopes for laughs include: Don Jon (Sept. 27), a Joseph Gordon-Levitt comedy about porn; Last Vegas (Nov. 1), a quartet of older dudes hitting Sin City for one last hurrah; and the sperm-bank comedy Delivery Man (Nov. 22), with Vince Vaughn. Also in the mix: About Time (Nov. 8), a time-travel rom-com from Richard Curtis (Love Actually). And on Nov. 15, Terrence Howard heads an ensemble cast of college buddies who re-unite, in The Best Man Holiday.
Here's the line-up for better dramas (a.k.a. Oscar bait): The Counselor (Nov. 15), a legal thriller (with drugs) starring Brad Pitt and Michael Fassbender; Martin Scorsese's The Wolf of Wall Street (Nov. 15), starring Leonardo DiCaprio; Bruce Dern in Alexander Payne's dramedy Nebraska (Nov. 22), about an estranged family; and Matthew McConaughey in Dallas Buyers Club (November), about a man fighting for AIDS medications.
Also of interest: Runner Runner (Oct. 4), a thriller about online poker, starring Ben Affleck and Justin Timberlake; Ender's Game (Nov. 1), the sci-fi tale adapted from Orson Scott Card's novel; and Black Nativity (Nov. 27), a holiday drama adapted from the Langston Hughes' play. On Dec. 20, the Coen brothers check in with the 1960s folk-singer odyssey Inside Llewyn Davis, and Tom Hanks returns to play Walt Disney, opposite Emma Thompson, in Saving Mr. Banks.
For Christmas, Meryl Streep heads up an all-star cast in an adaptation of August: Osage County; Christian Bale and Bradley Cooper are a pair of con men in David O. Russell's American Hustle; Robert DeNiro and Sylvester Stallone beat each other up as washed-up boxers in Grudge Match; and 47 Ronin delivers your long-awaited gift of Keanu Reeves, samurai swordsman.
Pittsburgh International Festival of Firsts | Film | Music | Visual Art | Dance | Stage | Literary