The summer-time booms and shrieks from the megaplex are fading away, and now movie-lovers settle in for sweater weather and more varied offerings. Several returning festivals offer lesser-seen fare, and come the holidays the Oscars contenders start popping up.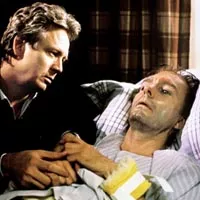 The first of the 'Burgh's two long-running festivals to return is the Pittsburgh International Lesbian and Gay Film Festival (www.plgfs.org), now in its 25th year. The fest runs Oct. 15-24, and will offer 22 full-length films. Opening night is a double-header, with the historical lesbian drama, Secret Diaries of Miss Anne Lister, and a new Caspar Andreas film, Violet Tendencies, starring Facts of Life's Mindy Cohen. To celebrate its silver anniversary, the fest has programmed several classic gay-themed films, including The Killing of Sister George (1968), La Cage aux Folles (1978) and the 1990 AIDS weepie Longtime Companion.
Soon after, the 29th annual Three Rivers Film Festival (www.3rff.com) kicks off. The Pittsburgh Filmmakers affair runs from Nov. 5-20, with screenings at the Harris, Regent Square and Melwood theaters. As always, variety is key, with short features, documentaries, indies, international cinema and the ever-popular restored silent classic presented with live musical accompaniment. This year, it's the recently completed version of Fritz Lang's Metropolis, accompanied by the Alloy Orchestra. Also screening: Matthew Barney's The Cremaster Cycle, all five films in new 35 mm prints.
In conjunction with its fall exhibition Marilyn Monroe: Life as a Legend, The Andy Warhol Museum (www.warhol.org) will screen several of the screen goddess' films, including: a noir double-header on Nov. 12, Don't Bother to Knock and Niagara; the Western River of No Return, on Nov. 19; and two classic comedies, Gentlemen Prefer Blondes and How to Marry a Millionaire, on Dec. 3. Also screening in October, two more Unseen Treasures from the George Eastman House -- the restored silent films Roaring Rails (1924) and Huckleberry Finn (1920).
The Oaks Theater in Oakmont (www.theoakstheater.com) is reprising its Moonlit Matinee Horror Film Festival, screening classic shriekers on Friday and Saturday nights throughout October. On the slate: An American Werewolf in London; Tales From the Crypt (1972); Motel Hell; a new 35 mm print of House (Hansu) (1977); and the first, and best, Halloween (1978).
Over in Oakland, Amigos del Cine Latinoamericano hosts a weekly night screening at the Frick Fine Arts Auditorium with a focus on Latin American films (amigosdelcinelatinoamericano.wordpress.com). This season's focus is Cuban Eyes/Cubanize: Fifty Years of Cuban Cinema; the ongoing free program runs through Dec. 9.
Finally this fall, Pittsburghers can see some of the films whose production crews have been clogging up our streets: First up is the Denzel Washington actioner, Unstoppable (Nov. 12), followed by The Next Three Days (Nov. 19), a thriller starring Russell Crowe. On Nov. 24, it's time for Love & Other Drugs, starring cuties Jake Gyllenhaal and Anne Hathaway.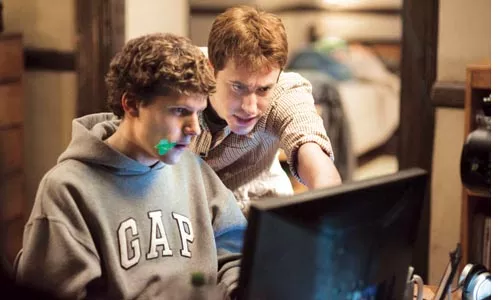 Facebook is the first website to get its own major motion picture: The Social Network opens Oct. 1; click here to "like." Also lining up for popular approval: Due Date (Nov. 5), a road comedy starring Robert Downey Jr. and Zach Galifianakis; and the animated super-villain comedy Megamind, featuring voice work from Tina Fey, Will Ferrell and Brad Pitt. Both open Nov. 5.
Bruce Willis, Morgan Freeman, John Malkovich and Helen Mirren let their hair down for Red (Oct. 15), a snarky action-comedy about retired spies. And speaking of fighting evil: Harry Potter gets close to wrapping up, as part one of The Deathly Hallows (the last book) hits screens Nov. 19.
The arthouse gang should mark the calendar for Jack Goes Boating (Oct. 1), in which Phillip Seymour Hoffman makes his directing debut; Never Let Me Go (Oct. 15), an adaptation of the Kazuo Ishiguro novel; and The King's Speech (late fall), a historical drama about King George VI, starring Colin Firth. In October, Filmmakers opens the French crime epic Mesrine; Fatih Akin's Soul Kitchen; and A Woman, A Gun and A Noodle Shop, Zhang Yimou's Chinese remake of Blood Simple.
But fans of low-low-rent culture can take heart. Also opening are Jackass 3-D (Oct. 15) and Saw 3-D (Oct. 29), two franchises that hardly need an extra in-your-face dimension: Look out, indeed.