As summer cools down, the fall dance season heats up with a plethora of new works and some old favorites. A sampling:
Now in its 15th season of redefining Pittsburgh dance, Attack Theatre presents Site/Re-site through Sept. 26 at the Strip District's former Questions Nightclub. On Dec. 3 and 4, the troupe turns a critical eye on the holiday season in Holiday Unwrapped, at its Strip District studio.
Giordano Jazz Dance Chicago shuffles into town for one performance at Point Park University's George Rowland White Performance Studio, Downtown, on Sept. 25. The company features four Point Park alumni.
As part of the Performing Arts Exchange conference, River City Artists Management presents a free Sept. 30 showcase, featuring Dance Alloy Theatre, MillerDANCE and Philadelphia's Kun-Yang Lin/Dancers, at the Pittsburgh Cultural Trust Education Center's Peirce Studio.
On Oct. 1, Pittsburgh Dance Council kicks off its season with New York-based Rioult, at the Byham Theater. The program includes choreographer Pascal Rioult's daring Bolero. And on Oct. 30, the Council welcomes the renowned "human sculpture" of Pilobolus to the Byham.
Point Park University's Conservatory Dance Company also begins its season Oct. 1 with its Student Choreography Project (through Oct. 3). The student company then tackles the work of five choreographers with local connections in Pittsburgh Connections (Nov. 12-21). From Dec. 10-19, the company reprises Kiesha Lalama-White's 2009 holiday hit The Bench.
On Oct. 2, Chuck Davis' Legacy Arts Project Inc. presents Dance Africa Pittsburgh 2010: Universal Fruit from African Roots, at the Kelly-Strayhorn Theater. On Oct. 8, the Guitar Society of Fine Art hosts Spain's award-winning Puerto Flamenco at the Pittsburgh Center for the Arts.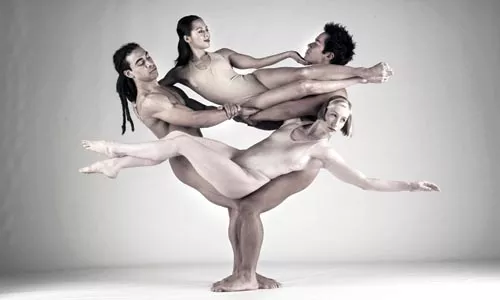 On Oct. 8 and 9, the Kelly-Strayhorn welcomes back Sidra Bell Dance New York for the world premiere of REVUE, a program created during a 2010 residency at the theater. On Nov. 19-20, the Kelly-Strayhorn's resident dance company, the Staycee Pearl dance project, concludes 2010's KSTmoves series with its new work, Circle Pop.
Local multimedia dance innovators The Pillow Project present their newest performance-installation work, Paper Memory, at The Space Upstairs (Oct. 9-Nov. 20). The work features choreography by artistic director Pearlann Porter and original music from the Project's PJ Roduta.
Lula Washington, the choreographer behind the dance and movement sequences in Avatar, brings her Lula Washington Dance Theatre to Fox Chapel's Hillman Center for Performing Arts (Oct. 16). The renowned Los Angeles-based company's program will feature works by Washington, Donald McKayle and Rennie Harris.
Alexandre Dumas' 1844 novel about swashbuckling heroes comes to life at the Benedum Center as Pittsburgh Ballet Theatre presents The Three Musketeers, with choreography by André Prokovsky, and Verdi's score played live by the orchestra (Oct. 22-24). And PBT artistic director Terrence Orr's Pittsburgh-themed Nutcracker again rings in the holiday season (Dec. 10-26).
Dance Alloy Theater's offerings include its latest Alloy on Alloy program (Nov. 5-6), at its Friendship studios, and its fall main-stage program (Dec. 3-5), at the New Hazlett Theater. The latter will feature works by Alloy artistic director Greer Reed-Jones and Alloy alum Andre Koslowski.
Pittsburgh's Khafif goes where no belly dance company has gone before Oct. 30 when it presents the sci-fi themed Halloween Hafla, at the Wilkins School Community Center.
America's longest-running multicultural song and dance company, the Duquesne University Tamburitzans, perform at the university on Nov. 3.
Bodiography Contemporary Ballet opens its new season with old friends Cello Fury, at the Kelly-Strayhorn (Nov. 5). The company remains at the theater Nov. 6-7 for its annual Multiplicity program, featuring works by company members.
Celebrating 25 years in America, Afro-Brazilian music and dance ensemble Nego Gato presents From Kongo to Brazil Nov. 13 at the Kelly-Strayhorn.
Other touring acts include The Bellydance Superstars, who return to the Byham with their exotic Bombay Bellywood (Nov. 17), and Australia's ballroom dance spectacular Burn the Floor, Dec. 28-Jan. 2, at Heinz Hall.