The National, playing the Carnegie Library Music Hall of Homestead Sept. 25 with Owen Pallatt, is shaping up to be one of the fall's hot-ticket shows, and it seems like a case of the times catching up with a band -- not long ago, it was playing to a half-interested crowd at a half-full Rex Theater. The show is already sold out, but don't worry -- there are plenty of shows of similar caliber headed our way in the coming months, and for better and worse, something for everyone.
Other top recommendations for the fall include: Ra Ra Riot (Oct. 3) and Frightened Rabbit (Nov. 2), both at Diesel, and The Felice Brothers (Oct. 18) and The Walkmen (Oct. 22), at Mr. Small's Theatre. And you won't want to miss power-pop legends Teenage Fanclub (Oct. 3) at Mr. Small's, and The New Pornographers, with Tokyo Police Club, at Ches-A-Rena (Oct. 19). In the smaller clubs, try Elf Power at Brillobox (Sept. 24); moody indie-pop act Sea Wolf at The Altar Bar (Sept. 24); pop punks Shonen Knife at 31st Street Pub (Sept. 24); and psychedelic freaks Octopus Project at Garfield Artworks (Oct. 13).
click to enlarge
If you're looking to bang your head rather than nod it, try Dead Confederate at the Rex Theater (Sept. 24), and Black Label Society and Clutch at the Trib Total Media Amphitheatre (Oct. 16). Sevendust plays Altar Bar on Oct. 16, and Atreyu (Nov. 9), cKy (Nov. 10) and Dimmu Borgir (Nov. 12) all swing through Mr. Small's, where you'll also catch Pittsburgh punk legends Anti-Flag, on Oct. 8. Shredders might seek out Joe Satriani at Greensburg's Palace Theatre, on Dec. 6.
If you think you can dance, nothing against DJs, but several upcoming shows offer the chance to dance the night away with flesh-and-blood musicians. The main attraction might be gypsy-punks Gogol Bordello, at Mr. Small's (Nov. 4, plenty of time to grow a mustache). Before that, there's dance-rock outfit !!! at the Lawrenceville Moose (Oct. 3), followed by the jam-tronica of Lotus (Mr. Small's, Oct. 16) and EOTO (Rex Theater, Nov. 9). For hip-hop heads, check out the nerdy flow of MC Frontalot at the Rex (Oct. 6), the old-school vibe of Bone Thugs-N-Harmony at Mr. Small's (Oct. 9); Tech N9ne plays Diesel on Oct. 21.
Roots music is in plentiful supply this fall, from folk and blues to chooglin' rock 'n' roll. Folk-music society Calliope hosts acoustic bluesman John Hammond (Sept. 25, Carnegie Lecture Hall) while The Andy Warhol Museum hosts Pentangle guitar whiz Bert Jansch (Oct. 13). On the more electric end of things, don't miss Lil' Ed & The Blues Imperials at Moondogs (Sept. 30), Robert Randolph & The Family Band at Homestead's Carnegie Library (Oct. 24) and The Black Crowes at Carnegie Music Hall (Nov. 12). In their own category are old-timey outfit Asylum Street Spankers, playing Club Café on Nov. 18.
click to enlarge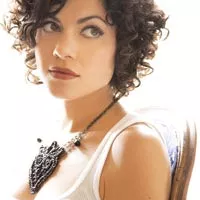 A couple of legendary singer-songwriters visit Pittsburgh's grand old concert halls this fall, with Richard Thompson playing the Byham (Nov. 1) and John Mellencamp at Heinz Hall (Nov. 20). For more intimate shows, Club Café rules this particular genre; recommended upcoming shows include Vienna Teng (Oct. 1), Jesse Malin (Oct. 7), Jill Sobule (Oct. 12), A.A. Bondy (Oct. 15) and Carrie Rodriguez (Oct. 30). Although we usually file him under "gambler," Kenny Rogers has been known to sing a song or two, and will play Greensburg's Palace Theatre on Dec. 7.
Those simply looking for a good time might do well to seek out Los Lonely Boys at the Pepsi-Cola Roadhouse (Oct. 19), Switchfoot at Ches-Arena (Oct. 2), Michael Franti at Homestead's Carnegie Library (Oct. 23) or O.A.R. at PNC Park (Sept. 25).
A recent change to Pittsburgh's musical landscape -- actually, the city's landscape, period -- has been the opening of CONSOL Energy Center. Already having hosted concerts by the likes of Paul McCartney and Rush, the venue's classic-rock trend continues this fall with Roger Waters staging Pink Floyd's classic, The Wall, on Sept. 26, followed by The Eagles on Oct. 19. And in what's likely the classic-country concert of the fall, George Strait, Reba McIntire and Lee Ann Womack visit Oct. 14. (Also on a country note, check out Ryan Bingham at the Rex Theater, Oct. 19.) Toward the end of the year, CONSOL hosts the traditional holiday show from Trans-Siberian Orchestra (Nov. 21).