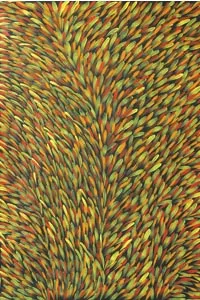 Bodies, the controversial show of dissected human corpses opening Oct. 8 at the Carnegie Science Center, is sure to dominate the local exhibition scene for the foreseeable future -- a lot like the Carnegie Museum of Natural History's Bog People show of medieval European mummies did a couple years back. (Is there a pattern here?) And if it's not Bodies the bodies are lining up for, it'll be the Nov. 21 re-opening of the Carnegie's venerable Dinosaur Hall, overhauled and renamed Dinosaurs in Their Time. In our own time, more scientifically accurate depictions of extinct lizards will cost us: Nov. 21 is also the day the Carnegie's single-ticket admission prices rise by $5 per central nervous system, nearly doubling the cost for students and children.
Down the hall from the dinos, additional interesting old stuff is on tap at the Carnegie Museum of Art where autumn is shaping up to be especially Pittsburgh-themed. On Sept. 22, the Carnegie celebrates itself with a cast party: On a Grand Scale is an exhibition of the plaster architectural casts and more that embody the history of the Hall of Architecture, which turns 100 this year. On Oct. 13, the Carnegie opens Picturing Childhood, highlighting the work of three accomplished amateur area photographers who documented the middle and upper-middle classes starting in the late 19th century. And a show exploring the wild visions of conceptual artist (and Carnegie Mellon professor) Lowry Burgess begins Nov. 10.
Outside of Oakland, three big venues surrender the bulk of their fall schedules to the Pittsburgh Cultural Trust's Australia Festival. Looking toward Dreamtime, SPACE hosts New Works from Utopia: Paintings by Aboriginal Artists (Oct. 19-Dec. 31). Wood Street Galleries is Workin' Down Under (Oct. 19-Dec. 31) with contemporary video and installations by Tracey Moffatt, John Gillies, Denis Beaubois, Christian Tompson and John Tonkin. And the The Andy Warhol Museum draws the thread binding Pittsburgh to Australia a little tighter with Andy and Oz: Parallel Visions (Oct. 21-Dec. 30), featuring seven artists with evident Warhol affinities. Also note that Oct. 19 marks the autumn Cultural District Gallery Crawl, always a good opportunity for free art and music.
Among the city's smaller galleries, a timely entry is What's for Dinner?, Sept. 26-Nov. 24 at the Silver Eye Center for Photography. It's a show of large-scale color images by Montreal-based Diana Shearwood, who documents trucks bearing super-sized images of the food inside. It all looks yummy --but what's the cost to the environment of trucking all those goodies from one coast to the other?
On the North Side, Mixed, at moxie DaDa, showcases local artist Kyle Ethan Fischer's haunting, sometimes unnerving mixed-media paintings, drawings and sculptures (Sept. 29-Oct. 27).
click to enlarge
Heading eastward, you'll find two key art corridors still growing. Penn Avenue, with its always lively Unblurred on the first Friday of each month, also has new galleries including Most Wanted Fine Art. Down the hill in Lawrenceville, where it seems boutiques are sprouting faster than galleries -- it's a window-shopper's heaven -- new spots include La Vie, Zombo Gallery and the relocated Borelli-Edwards Galleries. Especially noteworthy openings include The Blogger Show. It's a two-city, four-gallery exhibit featuring artists who have one big thing in common: They're committed to elucidating art, and talk about art, on their blogs. Digging Pitt, its satellite Digging Pitt Too and Millvale's Panza Gallery are joined by New York City's Agni Gallery for this unique enterprise.
But let's not get hung up on new shows. Fall is also a good time for catching up. Notable ongoing exhibits include Pittsburgh Center for the Arts' Artist of the Year and Emerging Artist of the Year showcases, running through Nov. 4, and the India: New Installations shows at the Mattress Factory. (Part I runs through Nov. 25, the recently opened Part II into January.) And there's a rare set of duelling political-cartoon showcases: Bush Leaguers, a roomful of recent takes on the White House by American cartoonists, at Lawrenceville's The Framery through Sept. 28, and American Caricature, in which international talent casts its eye upon what some of us call The Homeland, at Downtown's Three Rivers Arts Festival Gallery through Oct. 20.
Click here to return to the main menu.