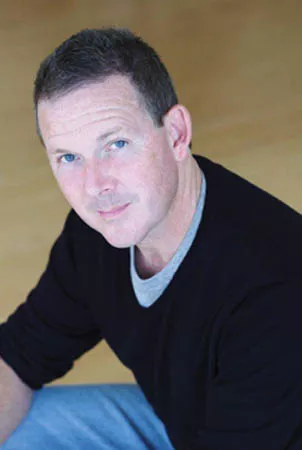 "Premiere" is the watchword on Pittsburgh stages this fall. Every other production, it seems, is new to town, including several world premieres by notable playwrights.
At Point Park's REP, in fact, you'll search all season in vain for a play Pittsburgh's seen before. The professional company opens with A Child's Guide to Heresy (through Sept. 25). Playwright Kendrew Lascelles' work set in medieval England finds a boy enmeshed in dark, supernatural dealings; REP favorite Robert A. Miller directs. Then there's the area premiere of Pittsburgh playwright Tammy Ryan's Lost Boy Found in Whole Foods (Sept. 30-Oct. 16), about a Sudanese refugee's relationship with a local woman and her daughter.
Meanwhile, City Theatre offers the Pittsburgh premiere of Time Stands Still (Oct. 15-Nov. 6). The 2009 work from Pulitzer-winning Dinner With Friends playwright Donald Margulies concerns a war photographer facing personal challenges on the homefront. City follows with its own world premiere: Sam Bendrix at the Bon Soir (Nov. 12-Dec.18). Off-Broadway favorite Keith Bunin's play depicts a singer and his band on his last night in New York, in 1958, and features music by Cole Porter and the Gershwins.
Quantum Theatre stages two world premieres, both by local playwrights. Artistic director Karla Boos offers her adaptation of Graham Greene's novel The End of the Affair, about a World War II romance in England (Oct. 6-30). And playwright Gab Cody tweaks a titan with Fat Beckett (Dec. 1-18), described as "a sly, decidedly female response to the great Samuel Beckett's men who wait."
The August Wilson Center for African American Culture advances its ambitious new theater initiative with the world premiere of Last of the Line (Sept. 30-Oct. 8), by Tony Award-nominated playwright and actor Samm-Art Williams. The play looks at African-American slaveholders and their descendants in both the mid-19th and early 21st centuries.
Meanwhile, Pittsburgh Irish & Classical Theatre stages the local premiere of David Mamet's Race (through Oct. 1). The provocative 2010 play finds two law partners, one white and one black, representing a wealthy white man accused of raping a black woman. Bricolage goes all Hallow's Eve with the premiere of its latest Midnight Radio show, Zombie Apocalpyse (Oct. 27-Nov. 18), a parodic homage to Night of the Living Dead. And Off the Wall contributes what's likely the local premiere of The House of Yes (Dec. 2-17), Wendy MacLeod's acclaimed 1990 dark comedy about a dysfunctional family.
After a season of spotlighting new work like God of Carnage and Superior Donuts, Pittsburgh Public Theater stages another high-profile local premiere, Red (Nov. 10-Dec. 11). This 2010 Tony-winner for best play is The Aviator screenwriter John Logan's portrait of iconic abstract-expressionist painter Mark Rothko.
Still, what would fall be without old stage standbys? Pitt Rep does Sweeney Todd (Nov. 3-13). The Public goes way classic with Electra (Sept. 29-Oct. 30). PNC Broadway Across America gets Wicked (through Oct. 2). And for a little new, a little old, Point Park's Conservatory locally premieres Peter Mills' 2002 musical Illyria (Nov. 11-20)… followed by a production of Illyria's source material, Shakespeare's Twelfth Night (Dec. 9-18).