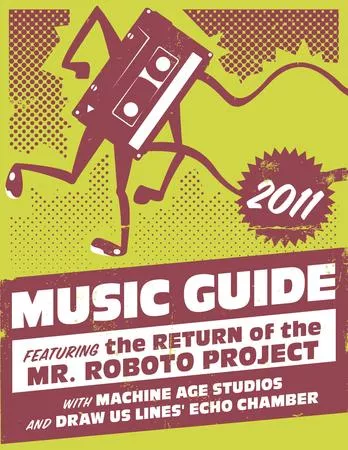 Jim Lokay
Back in school, KDKA-TV's traffic reporter used to play the upright bass in orchestra, and inherited a taste for crooners like Bobby Darin from his grandmother. (For Lokay, "Mack the Knife" is a karaoke standard.) His favorite band: Barenaked Ladies.
"Safety Dance" -- Men Without Hats
"Rebel, Rebel" -- David Bowie
"The Lady Is a Tramp" -- Frank Sinatra
"Born to Run" -- Bruce Springsteen
"Enid" -- Barenaked Ladies
Natalia Rudiak
A self-described "obsessive music nerd," Pittsburgh City Councilor Natalia Rudiak's musical tastes are as sprawling as her South Hills council district. Rudiak, whose favorite bands include Radiohead and TV on the Radio, says her iPod is filled with everything from pop and indie rock to electronica and Polish hip hop. "All of my constituents are going to be like, 'Where's Lynyrd Skynyrd?'" she jokes.
"Snake Blood" -- Leftfield
"(I Can't Seem to) Make You Mine" -- The Clientele
"The Right" -- DJ I-Dee (featuring Jean Grae and Wrekonize)
"Battle" -- Blur
"Old Mother Reagan" -- Violent Femmes
Astria Suparak
Astria Suparak has curated exhibitions, screenings and events in venues ranging from internationally known arts institutions to sports bars. She is currently director of Carnegie Mellon's Miller Gallery. Among the shows she's curated or co-curated: Whatever It Takes, an exhibit exploring and celebrating Steelers fandom.
"Oooo!" -- Tracy and the Plastics ("I adore pretty much everything Wynne Greenwood has done.")
"Dat Rosa Mel Apibus" -- White Magic
"Blind" -- Hercules and Love Affair
"New Radio" -- Bikini Kill ("My Thursday night plans: a journalism symposium at Oberlin College, then Riot Grrrl night.")
"My Favorite Mutiny" -- The Coup
Editor's Note: An earlier version of this story identified the wrong TV station affiliation of Jim Lokay.