Every day, we note how much smaller the world has become. Some of these changes are fantastic, like the ability to instantly communicate with friends on other continents; others are troublesome in ways both large (manufacturing moving offshore) and small (a complaint about a local business is now answered halfway around the world). But much of globalization -- the consolidation of corporations, the re-distribution of labor, the homogenization of cultures worldwide, the ascension of the Western consumer ideal -- is simply too large, or too commonplace, for us to notice.
Faces of Globalization is the theme for this year's international film festival presented by Carnegie Mellon University. The festival begins Thu., March 25, and runs through April 11, with one film booked for April 24, United Nations World Environment Day.
The 14 recent films were chosen to put "faces" to the macro issues of globalization. The documentaries and narrative features depict some relatable aspect of our ever-more-interconnected world, whether it's the explicit transfer of labor from Germany to cheaper Poland next door; the curious effect of importing American Idol to war-torn Afghanistan; or trying to get a grasp of the causes, consequences and solutions to global climate change. Most films will be accompanied by a discussion.
With the exception of the opening night, tickets are $7 ($4 for students); a full-access festival pass is available for $40 ($20 students). Films screen at Melwood Screening Room (477 Melwood Ave., N. Oakland); Kelly-Strayhorn Theater (5941 Penn Ave., East Liberty); Regent Square Theater (1035 S. Braddock Ave., Edgewood); Future Tenant Gallery (819 Penn Ave., Downtown); A.J. Palumbo Hall (Fifth and Craft avenues, Oakland); and McConomy Auditorium (5000 Forbes Ave., CMU campus, Oakland).
For a complete schedule and ticket reservations, see www.cmu.edu/faces. The following is the schedule for the first week's films: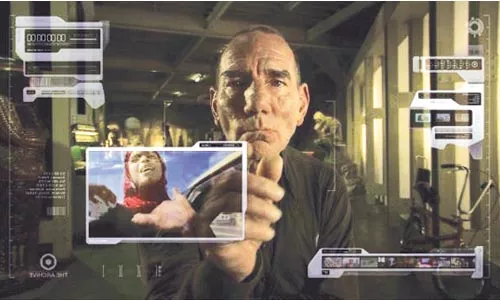 THE AGE OF STUPID. Some 50 years in the future, an archivist (Pete Postlethwaite) asks why Earth's inhabitants didn't bother to save the planet -- and themselves -- from the disastrous effects of climate change and resource exhaustion. To that end, he shows "evidence" -- odds and ends of news and entertainment footage (which I'd have liked to seen sourced), and several mini-docs shot by director Franny Armstrong. These inset films cover Hurricane Katrina, the impact of oil on folks in the Middle East and West Africa, wind power in the U.K., a start-up airline in India, and the melting of the Alps. Ultimately, the framing gimmick takes up too much time, and the hybrid of fiction with fact removes some of the sting from what should be powerful, straightforward information. To be followed by a reception, with food and wine. In English, and various languages, with subtitles. 7:30 p.m. Thu., March 25. Melwood. $15/$10 students
THE WONDROUS WORLD OF LAUNDRY. Among capitalism's gains when the Iron Curtain collapsed was access to a ready pool of cheap labor. Hans-Christian Schmid's documentary depicts how linens from Berlin's luxury hotels are trucked to Poland, where women in depressed border towns, with few other opportunities, work in 24-hour laundries. Meanwhile, German hoteliers boast of money saved. The film is downbeat, as you'd expect, but a necessary behind-the-curtain look at the "world economy" hotel guests never see. In Polish and German, with subtitles. 7:15 p.m. Fri., March 26. Melwood
PRAY THE DEVIL BACK TO HELL. Years of civil war in the West African nation of Liberia between the despotic President Charles Taylor and the LURD rebels have cost its people much. Then, in 2002, a small group of women say, "No more. We want peace." An historic coalition of Christian and Muslim women stage protests from the streets of Liberia's capital all the way to peace talks in Ghana. Gini Reticker's straightforward documentary begins slowly -- like the women's peace movement -- but builds to a remarkable and inspiring story, charged with intimate detail and raw emotion. Abafasi, a local percussion group, will perform traditional African music, and a post-film reception will feature African food. 7:15 p.m. Fri., March 26. Kelly-Strayhorn Theater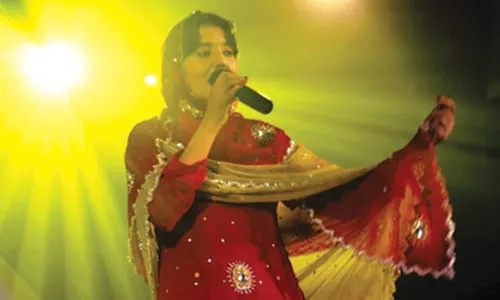 AFGHAN STAR. Havana Marking's documentary reveals the backstage doings of the eponymous hit Afghan TV series, and its search for a popular singing sensation. (Among the casualties of the past three decades of strife was music.) Marking focuses on four of the finalists, each from a different region, and two of them are women. The contestants talk about their hopes vis-à-vis the re-emergence of music, which they see as a means of both personal and national re-awakening. Marking captures plenty of ordinary life in Afghanistan, from relatively modern city streets to miles of wrecked infrastructure and desperately poor rural communities. Throughout, she shows how the Afghan Star program inspires a variety of positive developments. Despite our expensive, military-based nation-building, perhaps all that's needed to unite disparate Afghanis across tribal and class lines is a much-derided form of Western entertainment: the talent show. In English, Pashtu and Dari, with subtitles. 5:15 p.m. Sat., March 27. Melwood
WEAVING GIRL. Lily (Nan Yu) works in a soon-to-close textile mill, and after learning she has incurable cancer, travels to Beijing to chase one last bit of happiness in her bitter, dissatisfied life. While critiques of the factory system are implicit in Quanan Wang's feature -- the women are forced to supplement their meager incomes by taxi-dancing -- the film is a character study wrapped in the realities of China's contemporary working class. The subject matter is disheartening, but Wang threads this moody film with lots of sly irony -- the mill workers still sing dusty Soviet work anthems, including the bucolic paean "The Weaving Girl"; the disconnect between the official hype for a tourist beach and its reality; and the absurdity of Lily's failed suicide attempt, in which she risks a fine for trespassing on railway property. In Mandarin, with subtitles. 7:15 p.m. Sat., March 27. Melwood
MID-AUGUST LUNCH. A middle-aged Italian man, who still lives with his mother, makes a deal to look after a group of elderly women over a holiday weekend. Gianni Di Gregorio directs and stars in this dramedy that queries the impact of modern relationships whereby families are often scattered. Followed by a reception featuring Italian food from local restaurants. In Italian, with subtitles. 5:30 p.m. Sun., March 28. Regent Square