For Pittsburgh Penguins fan Dave Jakielo, spotting diehard hockey fans during the Stanley Cup playoffs is easy: It's written all over their faces.
"It's like some secret society of beard-growers," he says. "It's awesome. ... People will see you and say, 'Yeah, playoff beard!'"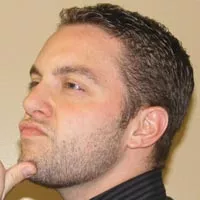 NHL playoff beards started in the 1980s. Ditching their razors for playoff runs, the New York Islanders won four straight Stanley Cups from 1980-84. Ever since, playoff beards have become tradition across the league.
Jakielo himself is new to the world of beard growing. But he's been pleased with the results of his playoff facial hair ... in more ways than one. The 26-year-old season-ticket holder is one of thousands of fans taking part in the National Hockey League's first-ever "Beard-A-Thon," which allows fans to support their favorite team while also contributing to a worthy cause.
In each of the eight cities contending in this year's Stanley Cup playoffs, fans have been participating in Beard-A-Thon by growing beards or pledging beards of friends or players. Entering the Stanley Cup finals series against the Detroit Red Wings, the Penguins have raised more than $80,000 (second only to the Boston Bruins, who've raised more than $90,000) for the Mario Lemieux Foundation, which helps fund medical research.
"I figured, if I could get people to give money to grow out my hair and look gross, why not?" says Jakielo, whose beard has raised $180 since he started growing it before the Penguins' first-round series against the Philadelphia Flyers.
Lifelong Penguins fan Mike Panizzi also embraces the bearded ritual. The 24-year-old from McKees Rocks put his razor away after the Penguins clinched a playoff berth on April 7. Heading into the finals against the Wings, "My beard is pretty grizzly," says Panizzi, but it's raised $45 for the Lemieux foundation.
Like Jakielo, Panizzi enjoys the exclusivity of the playoff beard. Patchy or thick, they say, playoff beards separate bandwagon fans from true diehards. "Not many casual fans get it," Panizzi says.
But even among longtime fans and players, not all beards are created equal. For example, Panizzi and Jakielo agree that Penguins center Maxime Talbot (whose thick beard has raised more than $2,300) is more gifted in the facial-hair department than his typically clean-shaven teammate Sidney Crosby.
"Talbot just grows it really well," Panizzi says. "But Crosby's just looks terrible."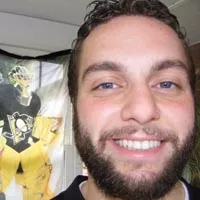 "If there's one thing I'm better than Sid at," adds Jakielo, "it's growing a beard."