For the past several years, credit-card giant American Express has sponsored Small Business Saturday, which is a promotion for the Saturday after Thanksgiving to encourage shoppers to support small businesses. While a great idea on paper, the event has been criticized as merely a public-relations ploy.
Regardless of who's sending the message, it's still an important one. But, instead of an annual focus, we should try to patronize our region's small businesses year-round. Small Business Saturday 2017 may be over, but the Pittsburgh area has many walkable business districts with small businesses to patronize. You don't have to deal with through traffic and giant mall parking lots to find great gifts. You'll also feel great since you are supporting your neighbor's business. But buying local is not just about making you feel good, it is also better for the region. According to the American Independent Business Alliance, on average, 48 percent of each purchase at local independent businesses gets put back into the local economy, compared to less than 14 percent of purchases at chains.
There are dozens of local shops to visit, and while everyone knows about the Strip District, here are a few other suggestions to get you started.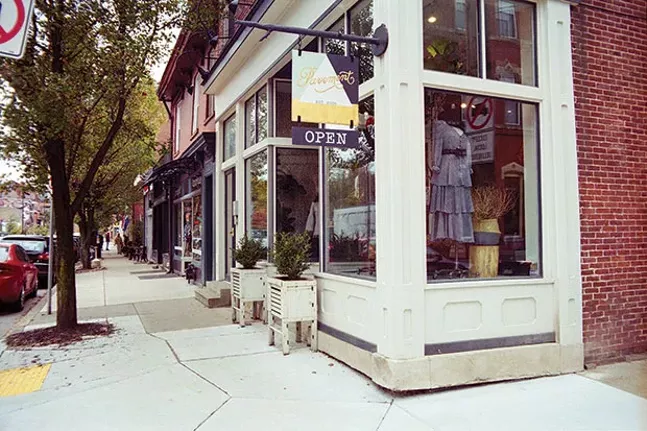 Lawrenceville
For decades, Butler Street in the Pittsburgh neighborhood of Lawrenceville acted mostly as a highway that drivers would take to get to the eastern portion of the city. Its storefronts were vacant and pedestrian activity was minimal. Now, Butler Street is arguably the most popular business district in the region, attracting city and suburban residents most days of the week.

Boutiques and shops abound, and you can purchase fun gifts at Wildcard, or some scented candles at The Candle Lab. City Grows offers some great decorative house plants, and Pittsburgh Furniture Company offers unique, vintage furniture that is expertly curated (the store has even been featured in the New York Times). Espresso a Mano is the perfect place to grab a coffee to fuel your shopping, and you can relax with a craft beer at Roundabout Brewery or Hop Farm when you are done.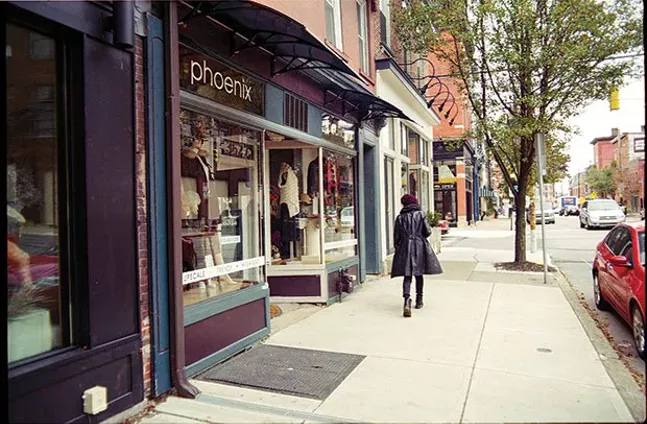 Mount Lebanon
Mount Lebanon Uptown business district is your best bet for shopping in the South Hills. It's compact; has plenty of shops, amenities and restaurants; and can even be reached by light-rail. Grab an Irish-themed gift or wool sweater at Celtic Cross and then shop for a guitar or even a ukulele for your musically inclined friend. Ona Boutique offers some high-class apparel, and Dinardo's Candy next door has all the sweets you could desire. Finish the day off with a slice of pizza. You have your choice of fancy (Il Pizzaiolo) or greasy, hot and fast (Mineo's).