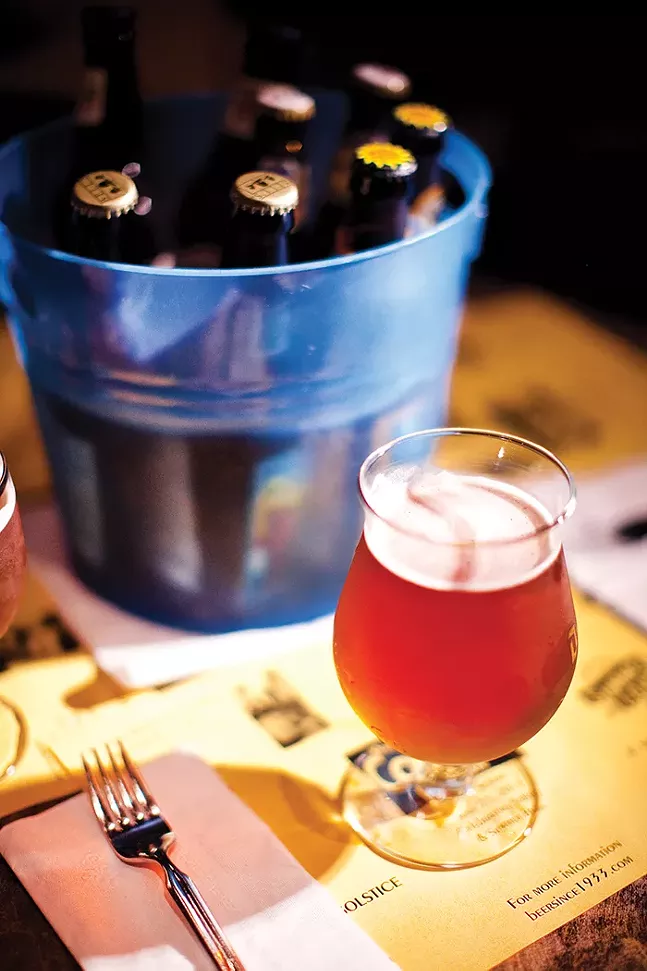 Pittsburgh is still very much a shot-and-beer town. Openly enjoying the complexities and flavors of one's drink can be frowned upon in many establishments. Drink and be merry, just don't mention the "maltiness" of your beverage.
But screw that noise. If you love talking incessantly about the strain of hops in a beer or the earthy undertones of a Cabernet, the Pittsburgh Cultural Trust has got you covered. Twice a month at the Greer Cabaret Theater, the Trust hosts large events where wine- and beer-lovers can mingle and get really nerdy about booze.
One night is dedicated to wine and another to beer. Wine events run on the first Wednesday of the month through May, and beer events run on the third Tuesday of the month through May. The happy-hour events last about 90 minutes, and crowds at times fill the theater. It can get pretty lively.
According to the Trust's website, special guests and experts are present to guide drinkers along the alcoholic journey and have curated food pairings that "perfectly complement" the beer and wine.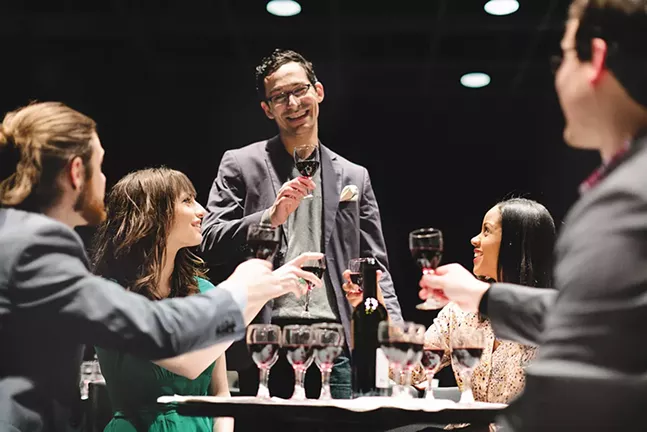 The Wednesday Wine Flight event on March 6 explores four different wines of the Pacific Northwest, including bottles from the St. Michele vineyard. Guests can also enjoy light appetizers and desserts after the show. April's wine event showcases South American wines, and May's is about women vintners from France.
The Craft Beer School event on March 19 focuses on local brews with input from beer distribution legend Gene Ribnicky of Vecenie Distributing Company in Millvale. April's beer event features Tim Matthews, brewer at Colorado's Oskar Blues brewery, and May's event welcomes brewmaster Fal Allen of California's Anderson Valley Brewing Company. Beer events usually include Q&A time with panelists, as well as prize giveaways.
Reservation deadlines are typically a week before each event. Participants must be 21 years old or older.