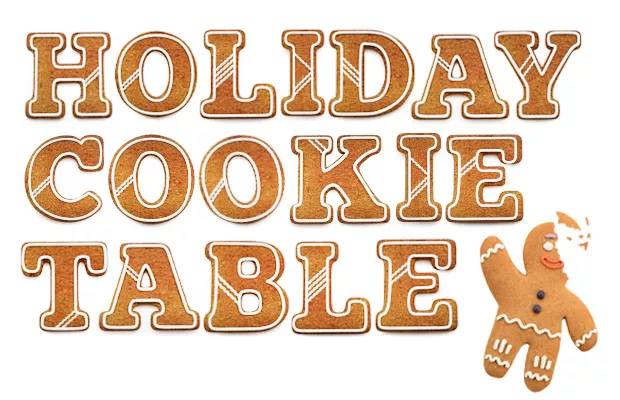 It wouldn't be a Pittsburgh wedding without a cookie table. But why keep the tradition exclusive to happy couples? In the spirit of the season, Pittsburgh City Paper is celebrating the holiday cookie table. We're reviewing bakery favorites, family recipes, and grocery store staples until the table is full.

---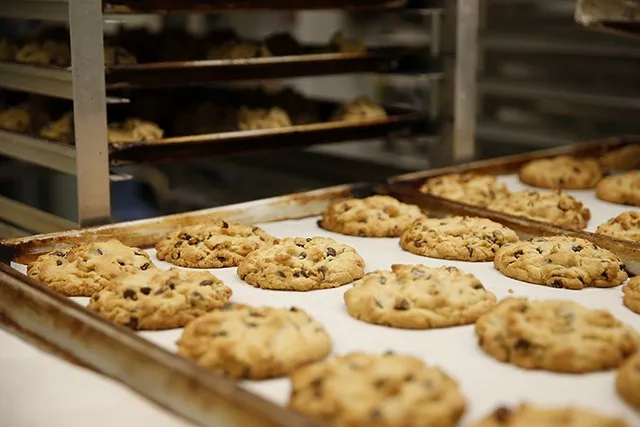 Chocolate chip cookies from Nancy B's Bakery are in a league of their own.
Every day, they're baked fresh — new batches coming out of the oven almost every two hours — each cookie golden brown and warm when passed over the Homestead bakery's small (but very full) counter. They're the size of your head and sport a perfectly crunchy edge that when broken reveals a soft, fluffy inside.
The bakery has been championing chocolate chip cookies for more than three decades, regularly, as co-owner Mike Runco previously told City Paper, selling over 250 cookies a day (sometimes the number reaches as many as 450).
The cookies are rich and dense with sugar — one cookie is as filling as a meal. But it's the addition of peanut butter that propels the cookies into its local celebrity status. The barely detectable (some swear that with a little focus, it's noticeable) nut butter adds a subtle savory note that breaks up the sweetness.
These world-famous cookies come from behind an unassuming storefront; those unaware will drive right past Nancy B's inconspicuous bakery. But once you step onto the back porch, the smell of freshly baked chocolate chip cookies will hit you, and there's little chance you'll walk away empty-handed. Nancy B's cookies are, as one reviewer says, "worth their weight in gold."