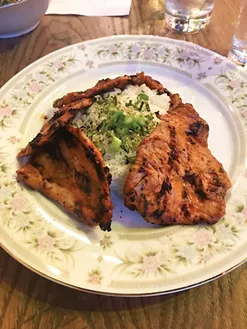 Location:
Soju, 4923 Penn Ave., Garfield
Ambiance: Soju is a new addition to Garfield. It's warm and inviting with modern wood finishes and a garage door to let in the warmer weather. A couple seats at the bar accommodate friends for drinks or solo diners.

What we ate: Dwaejibulgogi (spicy Korean barbecue pork)

Cost: $14

Hot take: I've been thinking about this dish since I ordered it. The smoky flavors of the pork barbecue with the sweet and spicy flavors of the banchan (pickled vegetables) make for a perfectly balanced dish that you want to come back to for seconds (or thirds).