A few months ago, Linda Taggart sat down with a list of TV programs and began searching for a few shows that might attract viewers to her station. She looked into the new Mediterranean singing sensation, Pavlo, reviewed a recently unearthed Queen concert from 1981. She consulted with programmers in other markets to see how well Suze Orman's latest financial-advice special is doing with audiences.
Pittsburgh TV audiences are now seeing the fruits of Taggart's efforts. The local airwaves have been filled with cooking marathons, Celine Dion concert specials, and shows like The Emotion of Money with Susan McCarthy. Viewers especially concerned with finances can stick around for Stay Rich Forever and Ever with Ed Slott, whose host suggests that, "The way to build wealth in this country, there's no question about it, is to keep your money away from the government!"
You won't find these programs on the Food Network, or VH1, or even on a late-night infomercial. They're all running on WQED-TV Channel 13, which for most of the year offers fare like Nova, The News Hour with Jim Lehrer and Sesame Street.
Taggart is WQED's senior director for on-air fund-raising, and her charge is to find programming that will work during pledge, the three-week-long, three-times-a-year fund-raising period in which PBS stations nationwide plead for support from their audiences.
In the run-up to a pledge period, she scans the "programs for pledge" document, which programmers call "the big doc."
"I'll look at what shows have done well for us in the past, and in what times slots," Taggart explains. "I talk to my colleagues in the system -- some of them have tried programs I haven't yet, and if a show does well in a similar market, I might want to try it here."
Pledge drives have their origins far back in PBS history. But in recent years, it's sometimes been hard to tell if you're being asked to donate to the same station that you watch the rest of the year. In the late '90s, public TV stations were airing pledge shows that became increasingly removed from everyday ("core") programming. The idea was to bring in new viewers, and the result was a profusion of Irish folks with guitars, doo-wop group reunions and alternative-medicine shows.
In the mid-1990s, Congress threatened to slash PBS funding and, under Newt Gingrich (who promised to "zero out" federal subsidies for public broadcasting) succeeded in making major cuts in 1995. With the sobering realization that significant grants from the government could disappear at any moment, fund-raising efforts like pledge drives took on a more urgent tone. The biggest question when addressing pledge programs, then, was how much money they could bring in.
In that time, the formula became fairly simple: a Bruce Springsteen concert or a Deepak Chopra spiritual advice show, peppered with breaks in which celebrities or national fund-raisers talk a bit about the virtues of PBS, and a lot about the show and the related thank-you gifts available to pledgers, while pointing to a number at the bottom of the screen so that would-be members could get in touch with their local station. It hasn't changed much since.
But even as WQED is repeating that trend this June, there's a growing admission in Pittsburgh, and throughout public television, that something needs to change. As industry consultant Kristin Kuebler says, "Stations know they can't keep doing it the way they had been."
Making the pledge
The Public Broadcasting Service, a network of local public TV stations across the country, was formed in 1969 and financed partly by the newly formed, federally funded Corporation for Public Broadcasting. WQED was already in existence, founded in 1954 as the nation's first community-supported television station. (Other public stations were founded earlier, but were related to colleges and universities). But like other stations, it benefited from the creation of PBS, which provided not just money but some of the station's best-known programming.
On-air fund-raising was always a part of the routine at WQED; according to a 2004 history of the station published in the Pittsburgh Post-Gazette, the station sought contributions through telethons from its first year of existence. The phone bank -- a handful of volunteers waiting for the telephone in front of them to ring with a call from a donor -- became as much a symbol of public TV as Mr. Rogers or Big Bird. Other stations, meanwhile, found other novel ways of raising funds: Many other markets, for example, hold a "PBS Auction," in which donors contribute goods and services to be auctioned for the station's benefit.
Over time, the outreach became more sophisticated. In 1975, PBS stations held their first national fund-raising "Festival." Across the country, PBS stations simulcast high-profile programs featuring celebrities like opera singer Beverly Sills and the Monty Python troupe, periodically cutting back to their studios at home, where local on-air personalities would plead for contributions.
"Somebody had the great idea -- it seems obvious to us now -- that we have this great resource of television, why don't we use the air to fund-raise?" explains Rick Lore, PBS' director of on-air fund-raising development.
Even early on, Festival mixed cultural programming, the likes of which was common on PBS, with slightly more commercial fare.
"Even back in the '80s, you'd see those sorts of self-help shows and concerts during Festival -- just not quite as many" as in the past 10 to 15 years, says Kuebler, director of station research at TRAC Media Services, the premier audience-research firm for PBS stations.
Public television in the United States relies heavily on subscriber contributions for its well-being -- especially in the current climate of threatened federal funding cuts and decreased corporate underwriting. In fiscal year 2005, subscribers supplied 23 cents of every dollar public TV stations took in. That makes "viewers like you" public TV's biggest source of revenue; the Corporation for Public Broadcasting contributes 18 cents of every dollar. Federal funding, while rising nominally most years, actually dropped about 5 percent in the 1990s when adjusted for inflation.
And in the tougher public TV market, even a program like the venerable Masterpiece Theater has had trouble finding a corporate sponsor. Contributions from businesses made up 13 percent of CPB's revenue in fiscal year 2005; with waning corporate contributions, subscribers are more and more important to public television's survival.
In the 1990s, the pledge period as we know it today began taking shape, designed to bring in as many new viewers (and donors) as possible. Two kinds of programming established themselves as fund-raising staples: the concert special and the self-help program.
Driven to Succeed
There are several reasons concerts and self-help shows became pledge-drive mainstays.
For one thing, they're cheap. The shows are produced nationally, and often they come with canned pledge breaks broadcast from a national studio. Sometimes, stars of the show make guest appearances during the break. During a pledge drive last year, for instance, WQED viewers were treated not only to a show about the Lovin' Spoonful, but to interludes in which John Sebastian himself appealed for support. WQED and other stations, meanwhile, didn't have to go to the trouble of hitting you up for cash themselves.
Local stations "save money by keeping the studio dark," Lore explains, "and you can have celebrities on the air who smaller stations especially could not have otherwise. You're able to run these during [times of day] when it would be difficult to get volunteers to come in."
Another reason concerts and self-help programs became so popular was that they appealed to different audiences. For better or worse, pledge periods aren't always about pleasing the core viewers. "So many core viewers are already members," Kuebler explains. "[During pledge,] we need to reach new viewers."
So in the 1990s public TV began a trend that persists this day: Build the total percentage of people who tune in to your station during a given period -- called the "cume" in broadcast parlance -- whenever it was pledge time. The logic, bolstered by TRAC Media's research at the time, was that more viewers simply translated to more pledges.
"Pledge programs that get higher ratings apparently also get more pledges," explained a report issued by TRAC's founders, Judith and David LeRoy.
And often times, it worked just that way. One show that brought in both ratings and pledges, for example, was Suze Orman's Nine Steps to Financial Freedom, which debuted in 1998. Orman, a financial-advice celebrity, tied the PBS drive to appearances on for-profit TV shows as well, including Oprah and even the home-shopping network QVC. In the March 1998 pledge drive, Orman's show brought in more than $2 million to PBS stations.
Orman was a natural fit for public TV. Although she preaches financial responsibility to women and young people especially, she also urges viewers to make charitable donations. When she appeared on pledge breaks, she came on strong: Current, the trade magazine of public television, reported that she told viewers of one station, "I cannot help you, though, if you're not willing to help yourself, if you're not willing to help Channel 11."
Orman is perhaps the best-known example of public TV's reliance on what, according to Current, even some programmers have referred to as "Guru TV." Orman, along with spiritual adviser Dr. Wayne Dyer, and New Age-healing advocate Deepak Chopra, began popping up during pledge drives nationwide. The programs are easy to spot even if names like "Ed Slott" are unfamiliar: A guru show nearly always includes the host's name in the title.
These celebrities often brought in big dollars, but some of the gurus brought controversy as well: Critics say some of the experts are little more than hucksters, and that PBS is sacrificing its integrity by airing their claims. Especially controversial has been Gary Null, a proponent of alternative medicine and a harsh critic of the drug industry. Null espouses such treatment as homeopathic cures and chelation therapy -- in which patients ingest chemicals to help remove heavy metals from the body -- but his credibility has been called into question by many. Dr. Stephen Barrett, Null's chief critic, calls him "one of the nation's leading promoters of dubious treatment for serious disease." Null has previously come under fire for claiming that the AIDS epidemic is a creation of the pharmaceutical industry.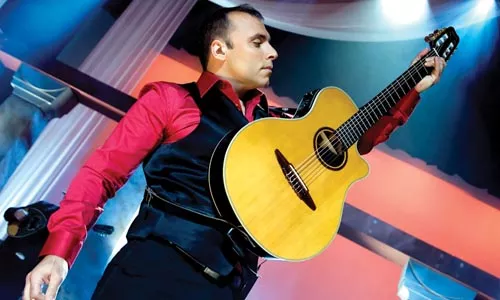 In 1998, PBS aired a pledge special titled How to Live Forever by Gary Null. The show featured alternative healing advice that Null claimed could stave off all manner of infirmities and help viewers live well into their 100s. His advice included taking supplements such as chlorophyll and certain amino acids -- which he happens to sell in a tablet form as a side gig (though his pills were not hawked directly on the show). Afterward, some local stations questioned Null's qualifications and whether his special lived up to PBS standards. In an oft-quoted e-mail between station managers, leaked to The Washington Post, KBDI Denver manager Ted Krichels asked, "Are the 'gurus of the month' using our air to hawk snake oil, or are they cutting-edge, New Age thinkers leading the way into the next century? Do we care as long as we get our cut?"
Null's specials continue to appear in some PBS markets (though How to Live Forever proved less successful as a fund-raiser than expected). In the wake of the criticism, PBS created some standards for dealing with alternative-healing personalities: A panel of medical doctors who specialize in alternative medicine was convened to review the material in shows like Null's for quality.
Along with high ratings and appeal to non-traditional PBS viewers, Suze Orman and the other self-help gurus -- as well as many concert specials -- brought another pledge-friendly feature: content-driven premiums.
In earlier days, a pledge premium for donating to a PBS station was the stereotypical tote bag or mug -- a small token of thanks in exchange for a member's donation. Such gifts were often modest because shows like Nova or Washington Week in Review don't offer a lot of merchandising opportunities. "When you're dealing with core programming," Kuebler says, "you basically just have the DVD" of the show itself.
But with the rise of blockbuster pledge events, program-specific pledge premiums have become the norm. Suze Orman's latest special, Women & Money, for example, comes with a premium package that most stations offer for $365 or more. The premium includes a DVD of the program, a copy of the companion book, Suze Orman's Insurance Kit, Suze Orman's FICO Kit and Suze Orman's Protection Portfolio.
At a level of support that translates to a dollar a day, the package fits well with Orman's "give a little to get a little" philosophy. But even some public TV professionals have mixed feelings about the transaction. "It's unfortunately become part of the culture, not just at PBS but as a whole, that we've trained people to expect thank-you gifts," posits Kuebler.
Concert specials especially lend themselves to offering high-pledge premiums. The DVD of the show is usually available, as are CD compilations featuring music of the group or genre being featured. The biggest prize, though, is often concert tickets.
WQED doesn't just air these specials: It produces them for use by other stations as well. Producer T.J. Lubinsky's American Soundtrack series -- best known for airing doo-wop acts at locally staged concerts -- has proven a boon for many PBS stations. Beyond CD anthologies, the specials sometimes offer concert ticket packages. This month's drive at WQED features the new special American Soundtrack: Doo Wop's Greatest Hits; if you pledge at the $130 level, you can get two first-tier tickets to see many of artists perform live at the Benedum in October.
Breaking the Pledge
Premiums and high-profile talents like Orman have brought in donations from viewers who might not have written a check otherwise. But they've also garnered a good bit of criticism.
In a 2005 article published in Current, the LeRoys, of TRAC Media, broke with some of their earlier advice on pulling in as many new viewers as possible. They argued that while pledge-drive extravaganzas might trigger a knee-jerk desire to pledge, few of those who responded would ever form a lasting bond with the station. The LeRoys called such supporters "transactional members," and defined them as "accidental members who were induced to pledge because of the pledge program, clever positioning of premiums and price points, and a particular hormonal state."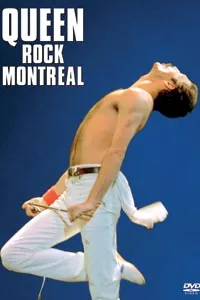 "When Suze Orman has her $365 package available, people want that," says Taggart, WQED's senior director of on-air fund-raising. But when the station seeks their support again next year, "they're not coming back at the $365 level."
Even those who pledge for premium packages "know you can go to Borders to get most of these DVDs," Kuebler says. "They're people who want to make a pledge. I've seen Celtic Woman DVDs on Amazon with comments from people who say, 'I just saw this on PBS and am buying it now!' Those are the people who will never give."
Then there are those who have been members in the past, but aren't returning: According to the LeRoys writing in 2005, "In Sacramento, KVIE revamped its schedule to focus more on satisfying members after very low renewal rates among long-term members told them they were facing a membership revolt.
"We know stations already have lost many members because they are angry at the number of repeats and at pledge drives aimed at entirely different people," they noted.
By the late 1990s, other criticisms of the mega-pledge were surfacing as well. For one thing, broadcasting pledge drives nationwide meant that pledge drives often lacked a local voice.
"What we've lost from that is the local message," Lore explains. "You're saying, 'Call the number at the bottom of your screen,'" -- and nothing changes except the area code. Relying on the national feed means "you're not mentioning WQED, you're not sharing the local story." And that, too, can weaken the bond that pledges might feel with the station when it comes time to renew their support.
What's more, pledge programming has also become monotonous: Hoping to milk a successful cash cow for all it's worth, programmers often show the same programs over multiple pledge drives -- or even during the same one. Stations tout these rebroadcast programs as "Member Favorites": Early in the pledge, programmers take note of what shows bring in the most money. Those shows are then repeated a week or two later in hopes that they'll repeat their success. In the current June drive, for example, the third week of WQED's pledge will consist almost completely of "Member Favorites" programming that aired just a few days before. [See chart, "Drive Times"]
Not only is the result sometimes boring, it also doesn't necessarily work. "People do try to recapture and recreate past success, but the successes appear to be different each time," Kuebler says. "Programmers have to take some risks and offer something different."
The changing media landscape is another factor that's affected the way programmers view pledge. Home-improvement and cooking shows may have once pulled viewers into PBS, back when it was hard to find such programming elsewhere. But with the advent of cable and satellite TV there are now channels like HGTV and the Food Network that define themselves around such programming. Cable TV reaches 87 percent of all American homes at this point, so the vast majority of viewers have quite a few options.
With more options, there's less of the public tuning into public television at all. In 2002, PBS's nationwide cume dropped below 50 percent -- meaning that less than half of American households bothered to watch a single public TV program -- for the first time ever.
"These are questions that have been brought up across the country," Taggart explains, referring to the debate over whether pledge specials have strayed too far afield of the core schedule. "And it's brought about some changes."
If public TV is to survive, some argue, it has to recognize and cater to its own niche audience.
"People can't surf 300 channels," Keubler notes, so the odds of catching someone's eye by accident are remote. So, "The people who tune in are people who know the programming."
In fact, a 1998 TRAC Media report showed that nearly everyone who tuned in during pledge had sampled PBS programming at some point in the month prior to pledge.
So researchers and programmers have settled into a new focus in pledge programming: attempting to appeal to the light PBS viewer who might not already be a member, without offending the core PBS viewer who makes up the backbone of stations' memberships. According to PBS, of the 69 million people who tune in to public TV on a weekly basis, more than 65 million don't contribute a dime.
"There's a new regime in fund-raising programming," Lore explains, "and they have a mandate from the PBS board ... to try to get the pledge schedule to look more like the national program service, so that it doesn't look like apples and oranges" when comparing pledge- to the core-programming schedule.
During the current pledge drive, for example, WQED is airing an already produced episode of Nova, "Saved by the Sun," which has been broken up for pledge. WQED is featuring a few new-but-familiar shows like Under the Sea with Al Giddings, which airs in the Sunday night slot usually reserved for Nature. Televised concerts (Celine Dion: A New Day, Steve Miller Band Live in Chicago) still predominate, but local and core-style pledge programming each get as much airtime as the self-help shows (which, according to Taggart, don't perform especially well in the Pittsburgh market).
PBS stations in other markets are going even further. In cities like Chicago and Boston, local public TV stations will air the recent Frontline special "Bush's War" during the June drive. It's an obvious appeal to core viewers, and a program that's not too likely to pull in the concert-DVD-seeking "accidental member." Taggart is waiting to see how the special performs in other markets before bringing it here, but she supports the idea.
"I understand why my colleagues want to pledge it: Frontline is very topical. We just have to see whether it brings in dollars," she notes.
Such approaches sound obvious, but they aren't always simple. Commercial TV programs are designed to allow for commercial interruptions, but most PBS programs are structurally set up to run for a full hour (or two). The writing and story structure isn't designed to be broken into segments with pledge breaks stuck between.
And a jarring cut can hurt donations. Lore recounts a Rolling Stones concert special that had two very different cuts: One cut came immediately after "Jumpin' Jack Flash" and produced a large pledge response; another cut was made after a little-known Keith Richards solo, and phone lines went dead. "It's all in how you construct these programs," Lore explains.
"A great television program is not necessarily a great pledge show," he adds. There are stations that break up core shows on their own to pledge, but "you've got to pick your shows, because they're not designed to be interrupted."
Big organizations like PBS don't take to change easily, either -- especially when it comes to something as important as fund-raising. But almost everyone acknowledges that change is overdue.
"Pledge cannot continue to grow," Kuebler says -- even though "pledge still works," she quickly adds. Public broadcasters are focusing on diversifying their support, in part by seeking more contributions online, and encouraging existing members to increase their pledge level could help as well. Many longtime members simply renew at the same level year after year, even as inflation eats into the value of their donation.
"It's difficult to get members to move up to a higher level," Kuebler says. "They'll give more when Congress threatens to take away funding, but we've got to get them to do that even when there's not a crisis."
Lore agrees that pledge, for all its faults, remains an important part of public television's identity, and it affords an opportunity to communicate directly with viewers. "If it's done right, [pledge] should tell our story to the community; other non-profits would kill to have that tool," he says.
"If done badly, it's obviously a problem."