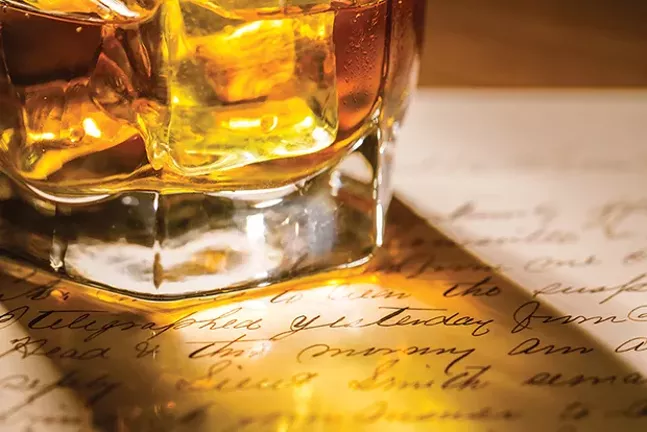 After nearly four years, I am wrapping up my tenure as one of City Paper's resident booze writers. And, like many of the drinks I consumed during that time, it's bittersweet.
As I look back over my columns, I am reminded of the unique and wonderful position Pittsburgh drinkers are in. We have plenty of hip new bars and breweries. But there is a strong working-class, down-to-earth vibe here, keeping bartenders' egos (more or less) in check. Pittsburgh is still an overwhelmingly fun, accessible, and affordable city for tippling. I hope that never changes.
I am also reminded of all of the lovely people I've met over the past few years. Thanks to all of the brewers, distillers, bartenders, and owners who took time out of their hectic schedules to share their passion with me. I have learned so much while writing this column, and had a whole lot of fun as well.
Though I am stepping down, it's not from a lack of material.
There are always new breweries and bars on the horizon (I'm particularly looking forward to Enix Brewing in Homestead). And I've enjoyed watching the evolution of places that were brand new or didn't exist when I started, and following the success of some of my favorite spots. Maggie's Farm, for instance, recently released a craft pineapple rum, and continues to collect medals at spirits competitions around the country. I stopped by Dancing Gnome for a recent can release and met people who had traveled from hours away for a taste of its world-class IPAs. Pittsburgh is continuing to establish itself as a true drinking destination.
And the drinking scene here continues to surprise and delight in other ways. This past weekend was Fresh Fest, a brand-new beer festival highlighting black brewers and promoting diversity in craft beer. It's a great first step in shifting paradigms and reminds us that beer is for everyone.
Though I never quite got around to writing a column about it, I am also encouraged by the way bars around Pittsburgh are getting serious about sustainability. There is a huge push nationally to cut down on waste, and many Pittsburgh establishments are getting on board. I've noticed more bars eschewing bar napkins and asking guests if they need a straw instead of automatically sticking one in a drink. They're small steps, but they add up.
Finally, I want to thank everyone who has read my column over the last few years. Thanks to everyone who has offered kind or constructive words. I hope you've enjoyed it — I know I have. And though I won't be reporting on them any longer, I look forward to many more drinks in a city I truly love. Cheers!