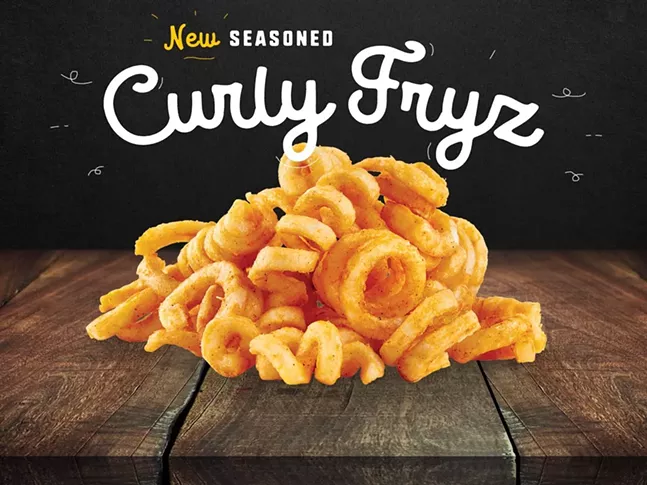 This is not a drill. Sheetz has added curly fries (also known as Curly Fryz) to their already prolific menu.
The chain convenience store is currently testing curly fries, in addition to French Fryz, in 54 of its store locations across Pennsylvania and Ohio. There are over 500 locations in Pennsylvania, Maryland, Virginia, West Virginia, Ohio, and North Carolina
"We've been hearing from our customers for quite some time that this is something they want," said Sheetz public relations manager Nick Ruffner in an email. "Offering curly and regular French fries gives us some variety on our menu."
Curly fries are available in three sizes – bag, cup, and bucket.
If your Sheetz location has Curly Fryz, let us know what you think.