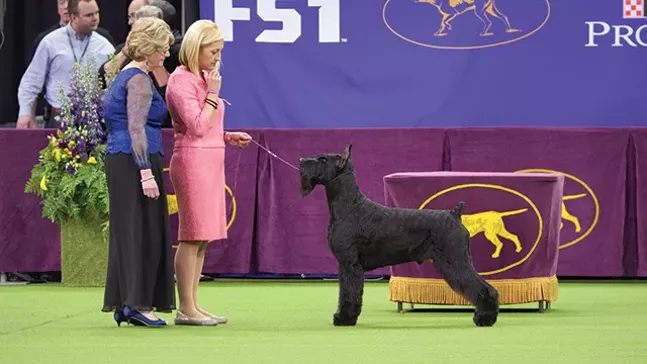 Out of all the nationally televised sporting events, the Westminster Dog Show is easily the most confusing. It might not seem like a sport, but its participants certainly refer to it as one. The new Netflix docuseries 7 Days Out follows the exciting, dramatic, hectic, and emotional lead-up to major events, like Westminster, NASA's Cassini mission, and the League of Legends gaming tournament.
The first episode, focusing on Westminster highlights several competitors — the humans and the dogs. Some are veterans, "born into the sport," as they say. Their family has been showing the same breed of dog for generations. Others are more unlikely, having by chance adopted an incredibly beautiful dog.
It's incredible, sure, to see all these pretty and perfectly coiffed dogs running around like princesses, but it's also deeply unsettling. The way the owners and handlers talk about the dogs is borderline repulsive. They need to have certain proportions, coloring, and behaviors to be considered the "best of their breed."
The episode is not as complex as it could be. It would add another layer to hear from dissenters of dog shows, and dog breeding in general. California recently passed a law that pet stores can only sell dogs that come from shelters or rescue organizations.
What 7 Days Out proves is that it's interesting to watch people who are extremely passionate about what they do, even if what they do is breed fancy dogs to look even fancier.