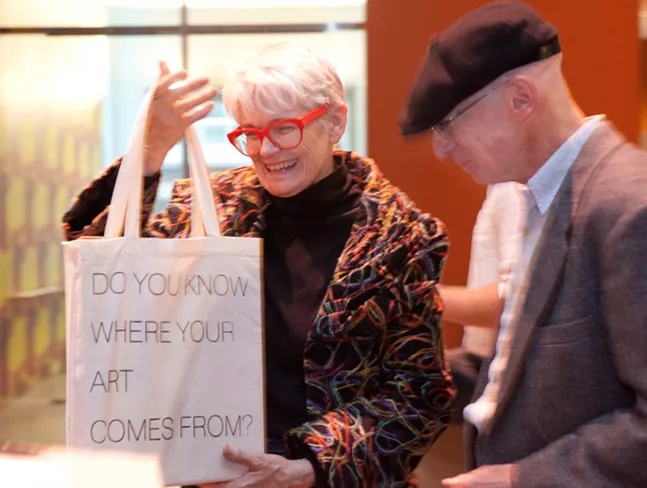 Typically, a CSA is for produce. The acronym stands for "community-supported agriculture" and typically involves buying a share of a farm and in return, receiving boxes of produce throughout the season. But the concept exists in other contexts, too. CSA PGH switches the acronym to mean "community-supported art" and sells shares for art from a collection of six participating artists.
The CSA PGH release runs Aug. 16-Sept. 14, with pieces available for pickup at Casey Droege Cultural Productions (CDCP) Project Space in Wilkinsburg. On Sat., Aug. 24, there will a reception for the opening of an exhibit featuring work from current and previous years of CSA PGH, which also runs through Sept. 14.
The 2019 artists include Alexandra Lakin, Atiya Jones, Darrin Milliner, Jamie Earnest, Matthew Van Asselt, and Soren Lundi. A full share costs $600 and includes a piece from each of the artists. A half-share includes works from three of the artists and costs $350. There are 20 shares available for the season.
CDCP is housed in the former space of Percolate, a space that hosted exhibits and events for non-profits. In June 2019, director Carolyn Pierotti transitioned out of the role and the space transformed into CDCP, which now runs a variety of locals arts events, including Small Mall, a store that sells work by local artists, and PGH Photo Fair.