Vicky Stevwing wasn't sure how to take the 63-year-old white guy in the gray suit handing out campaign brochures at Cattivo. This was, after all, a lesbian bar.
"It was kind of confusing: a straight white man in here," said the 21-year-old Lawrenceville resident.
The candidate was Mark Purcell, one of six people running for state representative in District 20, a vacant post since Don Walko became a judge this year. And while Stevwing is straight, after hearing Purcell's pitch in support of single-payer health care and health benefits for LGBT couples, she says she'll likely vote in a race she hadn't been paying attention to.
Getting people to pay attention is the first battle in District 20, which includes the city's North Side, portions of Lawrenceville and environs, as well some northern suburbs. Residents will be voting twice on May 18: once in a special election to fill the seat for 2010, and once to represent the seat for a full two-year term starting next year.
Meanwhile, presumed front-runner Adam Ravenstahl has been running a low-key campaign, but is still the endorsed Democrat.
In the special election, Ravenstahl, younger brother of Mayor Luke Ravenstahl, faces only libertarian Daryl Putman and conservative Republican Alexandria Dubart, of Reserve, who is campaigning on a Tea Partyish platform of tax cuts, gun rights and job creation. But for the Democratic primary, Ravenstahl faces Purcell, Dan Keller and Tim Tuinstra.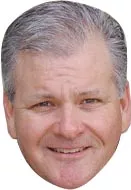 Dan Keller
Brighton Heights resident Keller, 49, contends that experience in business and the community matters. Keller ran his own company for five years in the early 1990s, and is a loan officer for Princeton Financial Mortgage Bankers. He is also past president of the Brighton Heights Citizen Federation and helped forward an agenda to replace the Shadeland Avenue Bridge. He serves on the Alcosan board and cites the federation's work under his leadership to address odor-control complaints that have since been alleviated.
"Community groups can do mighty things, so I think that's so important in the role of a state representative," he says. "You've got to be effective and you've got to be able to sit and listen."
He has introduced a five-point legislative action plan that calls for, among other things, an outside panel to study the state house and senate and how they run, and recommend changes for efficiency. Keller and Tuinstra have split endorsements from unions often critical of Mayor Ravenstahl: Keller has the backing of the Service Employees International Union, the Laborers District Council of Western Pennsylvania and the International Association of Firefighters.
Keller has a history of financial struggles, however, having been a defendant in four lawsuits filed by creditors. He's also been the subject of tax liens filed by the county and the IRS. All of the liens have since been satisfied, and Keller says they date to a rough patch in his employment history. "My family, like a lot of other people, certainly struggles from time to time."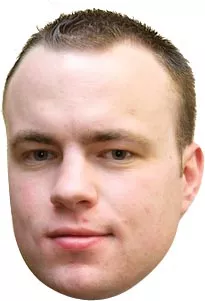 Adam Ravenstahl
A Summer Hill resident, Ravenstahl is a business analyst at UPMC Health Plan and has been a Democratic committeeman.
At 25, he's the youngest candidate in the race. But he has the endorsement of the Allegheny County Democratic Committee. (Keller was the only other candidate to seek it.) Given his family connections -- and the fact that at least a dozen committee members are tied to the city's Public Works department, whose boss is the mayor -- the endorsement was no surprise.
Jim Burn, chair of the county's Democratic committee, says Ravenstahl's name and youth will fare well in the crowded District 20 field, something that he believes played a role in him receiving the endorsement. He also believes it would provide an advantage in Harrisburg.
"Politics is all about connections and networks to get money for your district, to get money for your city," he says. "What better connection than two brothers?"
Ravenstahl insists he is not running on name recognition alone.
"My name is Adam Ravenstahl. I'm not Luke," he says. "I have my own ideas and I have my own plans for when I get to Harrisburg. At the same time, I'm very proud of what my brother's done and what he's done for the city."
He wants to find a way to increase state revenues and cut property taxes, and would like to study plans to privatize the Liquor Control Board or the state's Turnpike Commission to see if those are viable options for generating funds.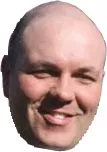 Tim Tuinstra
Tuinstra, 39, also brings community leadership to the table, as a former president of Observatory Hill Inc., where he started neighborhood block watches and community clean-ups. He was a field auditor for former Auditor General Bob Casey, and headed a team of auditors covering Western Pennsylvania for the state department of treasury, before being laid off last year in a state budget cutback. But he says his department was able to bring in $10 million of unclaimed property last year to be returned to its owners. He believes his experience as an auditor can help ensure tax dollars are handled appropriately.
"As we look at the state budget, there are things the state can do to handle money and try to make sure the money is accomplishing what it's designated for," Tuinstra says.
He pledged that, if elected, he wouldn't take per diems or a fleet car, or accept health benefits upon leaving the legislature. He has also proposed suspending pay for legislators if a budget is not passed on time. "I'll be damned if we're going to shut down a day-care center because you won't talk to that guy over there," he says.
Tuinstra has been endorsed by the United Food and Commercial Workers Local 23 and AFSCME District Council 84.
Mark Purcell
Purcell is currently on a leave of absence as chief of staff for state Rep. Bill Kortz. He served as a Ross Township commissioner for 20 years and is a Vietnam veteran. He has proposed reducing the size of the legislature and strengthening the state ethics laws. He'd also like to address the issue of local blighted properties. Purcell's outreach to gay voters seems to have paid off: He earned the LGBT-friendly Steel City Stonewall Democrats recommendation (Tuinstra was a close second). "To me, it's really the last civil rights hurdle we have to overcome," he observes. But for the most part, he's running on a reform campaign, trying to appeal to fed-up voters by proposing a smaller legislature, with term limits for the legislators themselves, as well as a constitutional convention to reform state government. He ran for the seat in 2006.
The North Side Chamber of Commerce and North Side Leadership Conference are sponsoring a candidates' forum at the Sarah Heinz House, from 6-7:30 p.m. on Wed., May 5.