Bill Cosby is still coming to Pittsburgh.
The legendary comedian, who is accused of sexually assaulting more than two dozen women beginning in the 1960s, is scheduled to appear at Heinz Hall Feb. 21 for a show that "transcends age, gender and cultural barriers," according to the Pittsburgh Symphony Orchestra's website.
And while some of Cosby's shows have been canceled in recent months after more women came forward, both the PSO, which rented out Heinz Hall to Cosby, and the show's promoter tell City Paper his Pittsburgh performance will go on.
"The show is scheduled to play as booked and advertised and I have been in communications with Heinz Hall," writes Carlos Larraz, the promoter and partner at the National Artists Corporation.
The 77-year-old comic has largely continued to tour despite growing media attention to women who have said Cosby drugged and sexually assaulted them at various points in his career. Some of those shows have been marked by protest. The allegations have been around for more than a decade but resurfaced in November when standup comedian Hannibal Buress joked about them during a show in Philadelphia. A video of the performance went viral, which helped spark national media attention. Cosby's lawyers have called the accusations "unsubstantiated" and "increasingly ridiculous."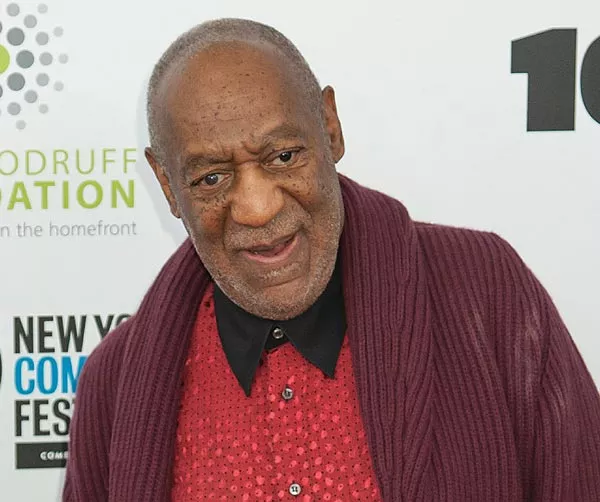 The decision to allow the show to continue is a point of contention among local comics, some of whom are calling on the PSO to cancel the show. But if public pressure mounts, that could also put the financially strained PSO in a difficult position: Entertainment-law experts say it's possible the orchestra could be on the hook for fees and penalties if it tries to back out.
"He's worked his ass off," says Pittsburgh comic Tony "T-Robe" Roberson, arguing Cosby should be allowed to perform. "He does it in a positive manner — that's hard, that's true talent and I think people need to receive that. He has a right to go onstage and make money."
He says it's possible the allegations are true, but "my heart won't let me believe that."
Local comedians Davon Magwood and Chrissy Costa — who grew up admiring Cosby's comedy — take a different view: Letting Cosby take the stage sends the wrong message about the seriousness of sexual assault and downplays what they call Cosby's moral hypocrisy.
"He talks to young black men about being men and fathers — to a lot of people he's America's black dad and he's not facing it," Magwood says. "He's trying to wait out the storm. That's really cowardly."
Magwood acknowledges some ambivalence about whether the show should be pulled — "you don't want to persecute someone" — but he says growing cancellations might force Cosby, who has continued to play in front of sellout crowds, to at least say something substantive in response to the accusations. "Somebody needs to send a message to him that this needs to be addressed."
Costa, also a local comic, wrestled with the idea of whether the show should be canceled. "It strikes me differently being a female and being a survivor of sexual assault," she says. Having the show "may send the wrong message that it's OK to violate women, especially if you're a celebrity or a powerful male figure. Nothing will change if we just stand back. I hope Heinz Hall pulls the show."