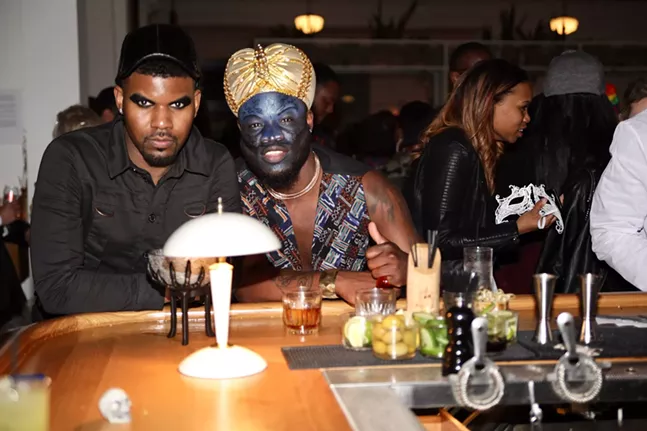 Halloween might be artist/DJ sarah huny young's favorite holiday, so it was disheartening when, two years after moving to Pittsburgh from Harlem, she had yet to find a Halloween party that she felt comfortable attending. Her cousin, the writer Damon Young, had the name recognition and connections to get an event started, and worked with huny, who had the event planning and graphic design experience, to throw a Halloween bash, Darkness is Spreading, in 2017. Now, Darkness is Spreading (DiS) has evolved into an event collective that "that fosters dope music and good vibes from a Black and queer cultural perspective." This Halloween, DiS celebrates its two-year anniversary in the lobby at the Ace Hotel — where it all began.
The idea for a lobby party came from huny's time living in New York. When she thought it was a one-off event, the location seemed like a great fit — not too big, and able to grab the attention of passersby. And it worked, almost too well.
"It turned out to be completely packed," says huny. "There were people on social media that said to me, 'This is the Blackest thing I've seen in this hotel,' and 'This is the blackest event I've seen in Pittsburgh in a really long time.' Ben Stiller was having a party in the ballroom [of the hotel] because he just finished wrapping a movie and people were coming down into the lobby."
In February 2018, Black Panther arrived in theaters, and huny wanted to mark the milestone. She went back to Damon, and the day after Black Panther premiered in theaters, she hosted another event at the Ace: Darkness is Spreading II: The Afrofuture. This time, it was in the gym.
After that success, huny started realizing she was onto something. Focusing on Black, queer, and female lineups, with Black people, LGBTQ people, LGBTQ people of color, and their allies all in one place, she was creating a vision.
"People said, 'What you're doing is different, and I haven't really seen anything like this as a series, you should keep doing this,'" says huny.
In June 2018 came Diaspora 2 Dope, the third event thrown by DiS. It was then when huny took over completely. During promotion, huny solidified DiS as an event series (she has since started calling it an event collective), making social media pages and obtaining a domain name.
"I wasn't going to stick with the name, it worked well for Halloween," says huny. "But people liked it."
DiS comes from a Chappelle's Show "True Hollywood Stories" skit, in which Charlie Murphy says that Rick James, as a lighter-skinned Black man, would say "darkness is spreading" every time he saw Murphy and Murphy's brother, Eddie.
"It's hilarious but also made me think about how some people think of me and my parties at these venues that didn't typically have a crowd that looked like us," says huny. "They would walk in with eyes wide like, 'Holy shit, what is going on in here right now?' I kept it because I liked thinking of us as Black people, we are the darkness in a very segregated and very white city."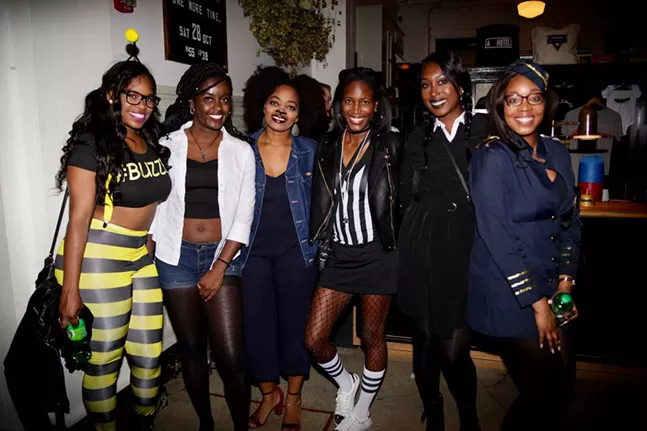 Since Diaspora 2 Dope, huny secured a spot hosting In The Weeds at Ace Hotel, an industry night that features cheap food and drinks along with music. It was this event that huny started, and has now secured, a spot as a Pittsburgh DJ. Next, huny hopes to pursue a monthly or bi-monthly DiS residency in a club or nightlife venue.
"My parties are about feeling free in your own body, accepted, feeling safe, feeling completely and totally without reservation and judgment," says huny. "Coming up on two years of building that kind of space for people and myself, I'm ecstatic, I'm appreciative, and if I hadn't have moved to Pittsburgh, I don't think this would be a part of my life right now."