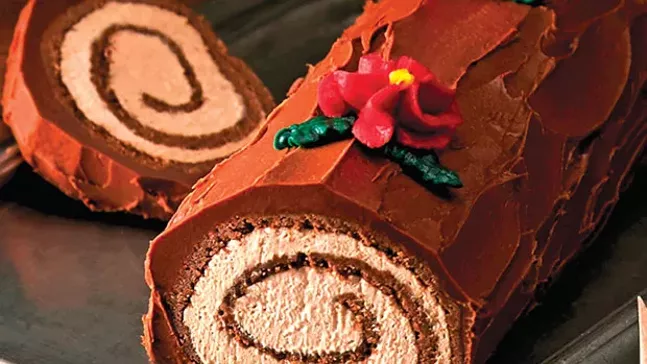 In every subset of every religion, food is an important and essential component, especially around the holidays. It brings people together and helps them find common ground. Food creates a sense memory that can last a lifetime, bringing a person back to their roots anytime a scent wafts through the kitchen, whether it be their own or a stranger's.
With the winter-holiday season rapidly approaching, City Paper talked to community members to learn more about the foods that matter, how to make them, and what not to do wrong.

Hanukkah (Dec. 12-20)
In Judaism, Hanukkah commemorates the rebellion of the Maccabees against their oppressors. The army only had enough oil to last one night, but miraculously it lasted for eight. Today, the holiday lasts eight days and nights to celebrate that miracle of light and oil. Traditionally, Hanukkah foods are fried in oil, either in the form of sufganiyot, a jelly donut, or latke, a potato pancake. Drew Barkley, executive director of Temple Sinai, has experience making latkes for friends and family, as well as for large groups — upward of 150 people — for temple events. One of the most important factors in making latkes, Barkley says, is freshness. "There are people who try to freeze them and reheat them in the pan. It's never as good," he says.
While they are fried, latkes should be light. A common mistake is not getting the oil hot enough, forcing the pancakes to cook longer in the pan. "You don't want your raw ingredients to sit in oil that isn't hot enough, because then it absorbs the flavor and gets heavy. It should be crisp and tasty," says Barkley.
Barkley shared his simple but dependable recipe with CP. "It's the vanilla ice cream of latkes," he says. The recipe can be scaled up to feed as many people as necessary.
Ingredients
4 medium potatoes

1 onion grated

3 eggs

1½ teaspoons of kosher salt

½ cup of flour

½ teaspoon of baking powder

Directions
Grate potatoes. It is not necessary to peel them, but if retaining the peels, make sure they are well washed.
Grate the onions. Combine with the potatoes and drain off any water.
Add all the other ingredients and mix very well.
Pour canola or vegetable oil into a frying pan. Heat the oil and test it with a drop of batter. The drop of batter should instantly sizzle.
Form latkes between your hands to make them flat and of an even thickness. Place them in the oil. When the edges start to brown, turn over.
When latkes are nicely browned on both sides, remove them from the frying pan and place on paper towels to absorb the excess oil.
Serve hot with sour cream and applesauce.