[INDIE] + THU., MARCH 30
Brooklyn's
Ava Luna
wields a manic energy, its music fusing elements of psych, indie rock, jazz and alternative R&B. The dueling vocals form a conversation that you don't quite understand but can't pull away from. Trippy spoken-word pieces drip over beats reminiscent of The Books on tracks like "Steve Polyester," while the spacey instrumentals of "Infinite House" feel larger than life. Sometimes dark, heavy riffs bring you under a swirling wave of fuzz ("Black Dog"), before washing up on a shore of classic rock ("Best Hexagon"). Ava Luna is a trip that will suck you in and spit you out as a whole new person. Opening for Ava Luna at
Club Café
is local indie-rock outfit,
Honey
.
Meg Fair 7 p.m. 56 S. 12th St., South Side. $15. 412-431-4950 or www.clubcafelive.com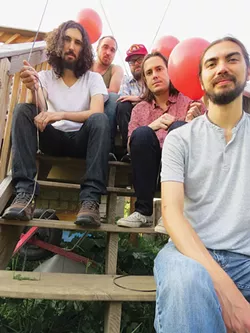 [CHARITABLE ROCK] + THU., MARCH 30
Three alt-country favorites come together tonight at the
Hard Rock Café
for the sixth annual
CureRock
concert to raise awareness and funds for fighting children's cancer. Pittsburgh's
Chet Vincent and the Big Bend
will be serving some bluesy rock jams with just a hint of punk.
Kyle Cox
's relatable and charming country-rock set will be sure to have people clapping and stomping along. Finally, revel in the upbeat, heartfelt pop of
Matt Hires
(think Mumford & Sons or The Lumineers).
Alona Williams 7 p.m. 230 W. Station Square Drive, South Side. $25. 412-481-7625 or www.hardrock.com/café/pittsburgh
[HXC] + FRI., MARCH 31
The Mr. Roboto Project
is about to become a two-stepping, headbanging paradise. Tonight, a diverse lineup of hardcore bands descends on the venue to share their fury with the Steel City. Ontario's
Soul Sucker
is a metal-ish hardcore act that spouts bitter, emotive confessionals over circle-pit-inducing madness. Joining it is
Short Leash
, from Michigan, whose straightforward, menacing hardcore is nothing short of a fucking blast. Minneapolis'
War Prayer
has the power to light that burning in your chest that makes you want to spin-kick, grab the mic with your friends and get your mosh cardio in for the month. Cleveland-based
Hellbound
's metal-leaning hardcore rounds out the lineup.
MF 6 p.m. 5106 Penn Ave., Bloomfield. $10. All ages. www.robotoproject.org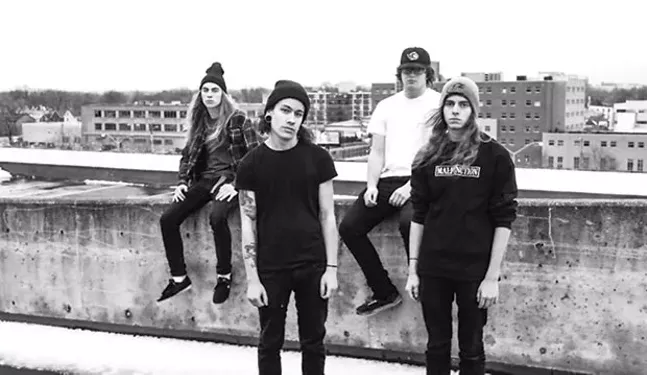 [POST-PUNK] + FRI., MARCH 31
Been feeling a little too upbeat these days? Itching to get back to grieving the pain of existence?
Spirit
has a night of gloomy post-punk and bouncing gothwave to satiate you. New York City's
Decorum
, a reverb-soaked, post-punk-meets-goth band, effuses cold energy in its instrumentation and dual vocal work, with lilting riffs and mathy beats, rekindling the goth dancer in each of our chilly blackened hearts. Pittsburgh brings its own darkness with
Silence
(anarcho post-punk),
Derider
(moody, funky post-punk),
Bring Her
(gothwave darlings) and the city's pre-eminent Dark '80s DJ,
Erica Scary
. The event page encourages funeral attire, so grab that decorative black veil gathering dust in your closet and get to it.
MF 9 p.m. 242 51st St., Lawrenceville. $7. 412-586-4441 or www.spiritpgh.com