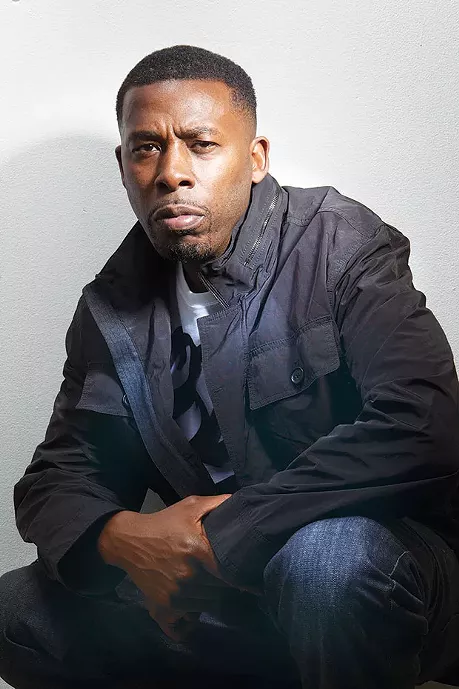 [HIP HOP + THU., MARCH 2
If you were a fan of Wu-Tang Clan when
Enter the Wu-Tang
was released in 1993, there's no doubt you connected with a member and tagged him as your favorite. For me, beside ODB — everybody loved ODB — it was
GZA
(even if I wasn't exactly sure how to say his name in my pre-internet college years). He was the anchor in one of the Clan's best tunes, "Protect Ya Neck," taking down a record industry that was afraid of raw, real hip hop. "The Wu is too slammin' for these cold killin' labels / Some ain't had hits since I seen Aunt Mabel / Be doin' artists like Cain did Abel." His follow-up record,
Liquid Swords
, is widely considered one of the greatest hip-hop records of all time; the
Chicago Tribune
called it "one of the most substantial lyrical journeys in hip-hop history." Take your own voyage with GZA tonight at the
Rex Theater
, with openers
Amir Miles
,
Hubbs
and
NXFCE
.
Charlie Deitch 7 p.m. 1602 E. Carson St., South Side. $25-30. 18 and older. 412-381-6811 or www.rextheater.com
[POP PUNK] + THU., MARCH 2
Florida's five-piece
We The Kings
are celebrating a decade of hits this year with its WTK10 tour. Whether it's fast-paced tracks like "Check Yes, Juliet," or more recent singles like "We'll Be a Dream" (featuring Demi Lovato), this crew is an undeniable standout in the crossover punk genre. If the band hitting the 10-year mark doesn't make you feel old, then maybe tonight's midnight start time at
Stage AE
will do the trick.
Alona Williams Midnight. 400 North Shore Drive, North Side. $25. 412-229-5483 or
www.stageae.com


[ROCK OPERA] + FRI., MARCH 3
In the world of '60s rock operas about pinball,
The Who's Tommy
ranks easily in the top 10. The 1969 two-disc concept album about the life of a deaf, dumb and blind boy has been translated to film, ballet and Broadway. Tonight, it's in the hands of some of Pittsburgh's finest musicians at the
Rex Theater
. In support of the Children's Hospital of Pittsburgh, Josh Verbanets, Max Somerville, Rich Kawood, Guy Russo and Nathan Zoob (plus some special guests) are playing the album in full as a part of WDVE Rocks for Children's Radiothon.
Alex Gordon 8 p.m. 1602 E. Carson St., South Side. $20. 21 and older. 412-381-6811 or www.rextheater.com
[INDIE ROCK] + TUE., MARCH 7
"
Foxing
is a band. Someday Foxing won't be a band." So says the still-a-band's bio on Bandcamp. For the uninitiated, Foxing is a tough-to-classify, emo-leaning post-rock crew from St. Louis. Singer Conor Murphy's rugged vocals and somber, spacey guitars color this five-piece's unique, explorative sound. The latest release is a two-song EP called, appropriately,
Two
, which finds the group in a more atmospheric and abstract mood. Get in while the getting's good tonight at
Cattivo
, with
Yohuma
and
Oyama
.
AW 6:30 p.m. 146 44th St., Lawrenceville. $13-15. 412-687-2157 or cattivopgh.com