[MEGA MAN] + WED., MARCH 15
They say you should never meet your heroes, but they say nothing about seeing your favorite childhood video games played on stage while a full band live-scores the speed run. If that's not heroic, there are no heroes. Tonight, at
Spirit
, you'll get a chance to see a seasoned gamer take on Mega Man 2, while the Athens, Ga.-based Bit Brigade performs its legendary score live on stage. If you don't know
Bit Brigade
, but you've got a soft spot for video-game music of the 1980s and '90s (they also do Zelda, Metroid and others), tonight might qualify as one of those can't-miss affairs.
Alex Gordon 8 p.m. 242 51st St., Lawrenceville. $5. 412-586-4441 or
www.spiritpgh.com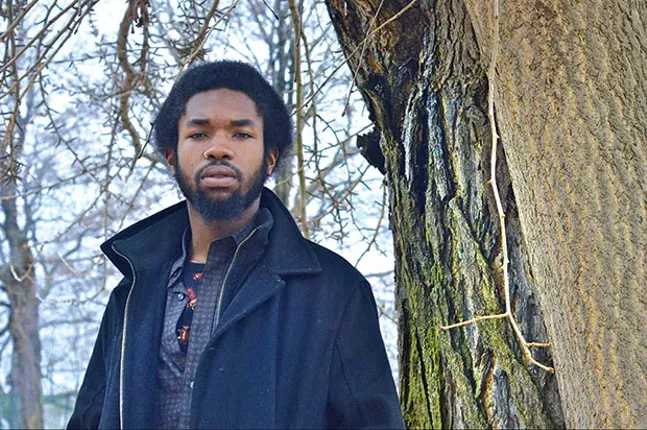 [LOCALS ONLY] + THU., MARCH 16
WPTS Radio continues its monthly local-music showcase at
Spirit
tonight, with a blend of genres sure to satiate all your rock, blues, punk and melodic-pop needs.
Jack Swing
's bluesy grooves and soulful hooks pair well with the dancier vibes in his tracks like "A Reminder" and "Cloud Cover (A Space Disco)." Vocalist/guitarist Isaiah Ross writes solos and riffs sure to draw in any guitar nerd.
Soft Girl
reps a '90s-inspired sound that artfully blends pop and grungy punk into irresistible earworms. Rounding things out is the Ty Segall-ish two-piece
The Fortune Teller
, which shares Soft Girl's grunge influence, but adds gnarlier, stoner-rock fuzz.
Meg Fair 7 p.m. 242 51st St., Lawrenceville. Free. 412-586-4441 or www.spiritpgh.com
[IRISH ROCK] + FRI., MARCH 17
It's St. Patrick's Day.
The Bastard Bearded Irishmen
are playing a show at the
Rex Theater
. To miss it would be goddamned un-American. Well, at least goddamned un-Irish-American.
Charlie Deitch 7 p.m. 1602 E. Carson St., South Side. $12-15. 412 381-6811 or www.rextheater.com
[INDIE ROCK] + SAT., MARCH 18
The Los Angeles-based
Local Natives
hit
Stage AE
tonight, touring behind their latest effort, Sunlit Youth. It's an experimental, percussion-driven record that mixes traditional pop songwriting with more flamboyant synth elements. That's been a reliable formula for success since the five-piece broke onto the scene with its monster 2005 debut,
Gorilla Manor
. If you haven't been keeping up, start with "Dark Days," a cool, catchy and richly visual pop song in the vein of Miike Snow or Passion Pit. Opening things up is the clever, dancey pop of Montreal-based
Little Scream
.
Alona Williams 7 p.m. 400 North Shore Drive, North Side. $26. www.stageaepittsburgh.com


[ROCK] + WED., MARCH 22
Every single time some nerd at a major music blog laments the death of guitar rock, I'm overwhelmed with the desire to drop a duffel bag full of
Screaming Females
records on his foolish head. The rock trio rocks hard and riffs harder. Equipped with strong alto vocals and brilliant bass and guitar tones, Screamales shine with bangers like "Ripe," "Empty Head" and "Criminal Image." Joining Screamales at the Mr. Roboto Project is Cali's
City Mouse
, another alto-led project that serves up anthems with a proto-pop-punk sheen. Indie rockers
Old Game
open, and
The Lopez
will DJ between sets.
MF 7 p.m. 5106 Penn Ave., Bloomfield. $12-14. All ages. www.therobotoproject.com/