[INDIE ROCK] + FRI., JAN. 27
Last summer, four well-regarded Pittsburgh bands with similar aesthetics teamed up a la Elephant Six and formed a musical collective,
Golden Magnet
, to inspire each other and push the local music scene forward. Part of that includes bringing Oakland's student population back into the fold, hence this free showcase at the
William Pitt Union
's
Assembly Room
featuring the dreamy post-rock of
Sleep Experiments
,
Delicious Pastries
' jangly '60s psych-pop, and the thoughtful, melodious indie pop/rock of
Mariage Blanc
and
Host Skull
.
Brian Conway 7 p.m. 3959 Fifth Ave., Oakland. Free. All ages. www.tinyurl.com/goldenmagnet
[CLASSIC ROCK] + SAT., JAN. 28
Ever just feel like starring in your own '80s coming-of-age story? In his heyday,
Rick Springfield
provided the soundtrack to pretty much every movie about teenage middle- and upper-class kids who pretended to have problems. Here comes the nostalgic imagery of unblended eyeshadow, legwarmers and that great coke-deal scene from Boogie Nights. But if your familiarity starts and ends with "Jessie's Girl," you need to dig deeper. The dude's got more than 15 top-40 hits under his belt. Joining Springfield for this acoustic set at the
Benedum Center
is producer, songwriter and fellow '80s icon
Richard Marx
.
Alona Williams 8 p.m. 237 Seventh St., Downtown. All ages. $43.75-368.75. 412-456-6666 or www.trustarts.org

[ROCK] + TUE., JAN. 31
Cheetos, balloons, a giant teddy bear, a bathroom: These are the hallmarks of any halfway-decent Friday night. They're also the images that populate
Stef Chura
's video for "Slow Motion," the charismatic mid-tempo rocker from her latest release,
Messes
. The video, the song, the album and Chura herself are all sure-footed and endearing as hell, pairing lightly toasted distorted guitar with songs that sound upbeat but feel dreary. It's quite an experience. She's joining
Calyx
and
Swampwalk
at
Club Café
tonight. It's BYOB(alloons), but they may have some Cheetos.
Alex Gordon 8 p.m. 56 S. 12th St., South Side. $10. 412-431-4950 or www.ClubCafeLive.com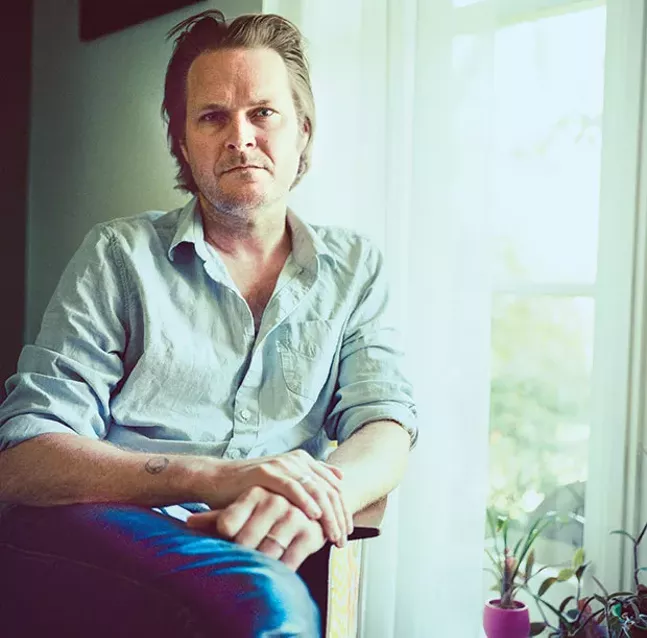 [FOLK ROCK] +TUE., JAN. 31
Pigeonholing music into one genre rarely works these days. Genre is a more fluid concept than ever before for a lot of bands. Genre shifts not only from album to album, but these days, also from song to song on the same record. That's not a bad thing, and on
Hiss Golden Messenger
's newest record,
Heart Like a Levee
, it's done with a deft hand by frontman and songwriter
M.C. Taylor
. The record profiles a man torn between a life on the road to support his family and the guilt of leaving them to make that living. The record contains the country-folk tunes the band is known for, like the title cut, but they're broken up with songs such as "Like a Mirror Loves a Hammer," that seem influenced by Southern soul. The band plays
The Andy Warhol Museum
tonight as part of its Sound Series; folk rockers
The Dead Tongues
open.
Charlie Deitch 8 p.m. 117 Sandusky St., North Side. $12-15. 412-237-8300 or
www.warhol.org