[POP-PUNK] + THU., JAN. 19
Mr. Roboto Project
plays host to the
Frigid Friends Tour
, featuring several groups ranging from melodic emo to heavier and more straightforward pop-punk.
Bad Case of Big Mouth
is a trio from New Jersey that infuses pop and metal with uptempo rock percussion. Portland, Me.'s
Friday Night Lites
is passionate and upbeat, thanks to the strength of singer Joey Genovese's rugged vocals. Repping the 'Burgh is
Life Is Short
, which pairs light harmonies and confrontational lyrics with a theatrical live show.
Saybrook
, of Greensburg, is emotive and high-energy, reminiscent of the early-2000s outfit Bear vs. Shark. Lastly,
Ixora
, the only female-led band in the lineup, combines clear-cut vocals with gritty guitar riffs and melancholy lyrics.
Alona Williams 7 p.m. 5106 Penn Ave., Bloomfield. $5. www.therobotoproject.com


[JAZZ HOP] + JAN. 19-21
Local artists are coming together for three nights of fine dining and live performances at
The Mesh
, a three-day collaborative event at
Spork
. On Jan. 19,
The Uptown Woods
will offer their distinct sound, combining elements of smooth jazz and hip hop. Day two includes an open mic for poets, MCs and musicians of all kinds — sign-up is at 9 p.m. that night, or via email at levelupdancpgh@gmail.com. The last night offers a dance party, with DJ Adis spinning the tunes, plus a late-night menu and a happy hour from midnight to 2 a.m.
AW 10 p.m., 5430 Penn Ave., Friendship. $5 per night. levelupdancpgh@gmail.com
[ZAMBIAN REGGAE] + SAT., JAN. 21
Mathew Tembo
is a unique instrumentalist who fuses indigenous styles with contemporary reggae. A multilingual lyricist who builds his own instruments, Tembo's last album,
Chachacha Oyamba
, was an ode to his childhood growing up in Zambia during its struggle for independence. He has collaborated in the past with local acts such as Colt Harper and Preach Freedom, while working to promote the world-music scene in Pittsburgh. He performs tonight at the
First Unitarian Church
.
AW 7:30 p.m. 605 Morewood Ave., Shadyside. $10-15. 412-621-8008 or www.first-unitarian-pgh.org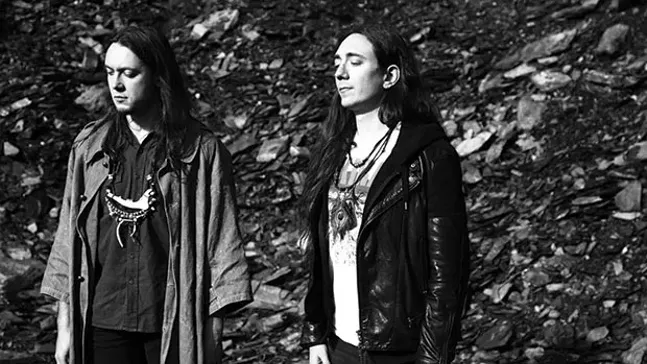 [BLACK METAL] + SUN., JAN. 22
If you're into melodic shoegaze but prefer not to understand the lyrics,
Alcest
is for you, assuming you don't speak French. Since debuting in 2000, the Bagnois-sur-Ceze, France-based outfit has upped its output with four releases in the past seven years. The latest is
Kodoma
, a simple yet heavy symphonic album. Instrumentation carries this band; although its sound has gone through evolutions, its foundation is "raw black metal" and that has not been lost in its latest release.
AW
7:30 p.m. Rex Theater, 1602 E. Carson St., South Side. $13.50-20. 412-381-6811


[INTERACTIVE ART] + WED., JAN. 25
After a three-year hiatus,
#BACHBOOMBOX
is back! (Try saying that 10 times fast.) The interactive performance explores the relationship between hip hop and classical music, with special guests including the versatile songstress
Anqwenique Wingfield
,
Human DJ
, cellist
Rachel Smith
and spoken-word artist
Joy KMT
. The best part: It's interactive! Audience engagement is key to exploring the cultural relationship between two seemingly disparate genres. The event, at
Boom Concepts
, is hosted by the Magic Organs, D.S. Kinsel and Julie Mallis. How fun would it be to do ballet to Public Enemy? Or twerk to Bach? You never know. Entry to the event is "pay-what-you wish" and tickets can be and are urged to be purchansed in advance at
www.chambermusicpittsburgh.org
AW 7 p.m. 5139 Penn Ave., Garfield. Pay-what-you-wish. www.chamermusicpittsburgh.org