[DRUM AND BASS] + FRI., JAN. 13
In the darkest, chilliest part of the year, nothing beats dancing the darkness away with some well-composed electronic music. Local D&B talent reps at
Cattivo
with the gritty energy of
TKinz
, party-ready
SemKo
, the dreamy-sounding
Status Jackers
and the sinisterly clever sounds of
Emplate
. Headlining the
evening is
Total Science
, a D&B bad-ass from the U.K. Bring a hand towel and hydrate well, because if everyone's doing it right, this will be a very sweaty dance party.
Meg Fair 7:30 p.m. 146 44th St., Lawrenceville. $12. 412-687-2157 or www.cattivopgh.com

[RAP] + FRI., JAN. 13
Killer Mike and El-P are
Run the Jewels
, one of the most important duos in the current hip-hop universe.
Run the Jewels 3
, which dropped at the end of 2016, is a perfect culmination of El-P's brilliant production and Killer Mike's genius wordsmithery, a bold "fuck you" to white supremacy and injustice. Highlights include "Legend Has It" and "Panther Like a Panther." Catch the magic at
Stage AE
with experimental, psych-meets-electronic producer
The Gaslamp Killer
, NYC-based crunk producer
Nick Hook
, oddball experimental psych-rock duo
Cuz
and filter-free rap royalty
Gangsta Boo
.
MF 8 p.m. 400 North Shore Drive, North Side. $30. 412-229-5483 or www.stageae.com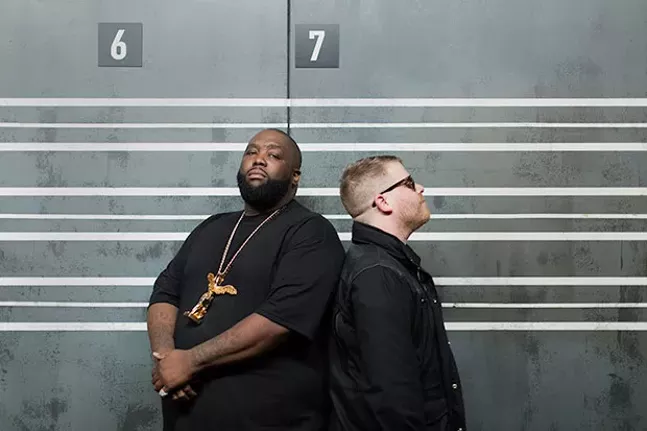 [INDIE POP] + SAT., JAN. 14
It can be really frustrating when atrocities are happening on the other side of the planet and you feel powerless to help. Fit some giving into your regular show-going routine by hitting the
Mr. Roboto Project
for a benefit for Syria via a fundraising effort for the International Rescue Committee. There will be short sets from a whole host of locals bringing music, art and zines, including
Jack Swing, Swampwalk, the Childlike Empress, Emma Vescio, nightshade, Rue, the Otis Wolves, Reid
and
lazyblackman
. Out-of-town support is provided by visiting New Jersey artists
coolshark
and
Secret Mountain
.
MF 7 p.m. 5106 Penn Ave., Bloomfield. $5+. All ages.
www.robotoproject.org

[ROCK] + SUN., JAN. 15
Teenage Halloween
is one of those power-pop bands that feels like a pleasant escape; the saccharine but moody melodies and brief songs are designed for prime bedroom jamming. The New Jersey outfit is currently on tour with TWIABP's
David F. Bello
, who will also be performing at the
Mr. Roboto Project
. Local jams provided by folky punk band
Endless Mike and the Beagle Club
, as well as the bedroom-pop experts of
Soda Club
.
MF 7 p.m. 5106 Penn Ave., Bloomfield. $10. All ages. www.robotoproject.org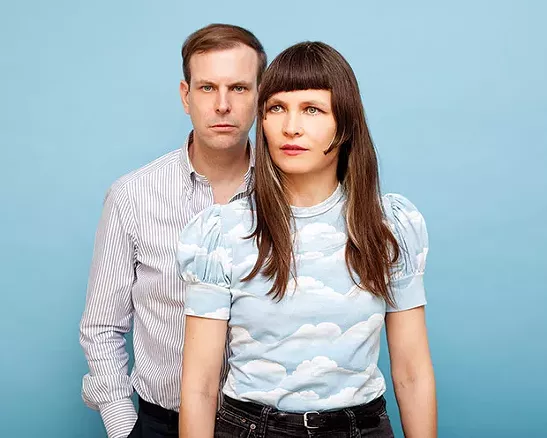 [EXPERIMENTAL] + WED., JAN. 18
I will admit that I'm a sucker for '80s-influenced pop, but I can objectively say that Brooklyn, N.Y.'s
Xeno & Oaklander
is making some primo sounds in that style. Moving back and forth from moodier synths ("Marble") to bright, dancy bliss ("Sheen"), the duo has a knack for movement and energy in the realm of minimalist electronic music. Really taking the sound home are Liz Wendelbo's airy vocals, which provide a tender touch to some of the harder tracks. Hear for yourself at
Brillobox
alongside
CHOIR
and
Cloning
.
MF 9 p.m. 4104 Penn Ave., Bloomfield. $8. 412-621-4900 or
brillobox.net