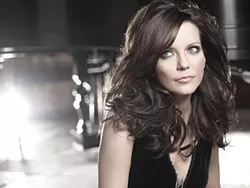 [COUNTRY] + THU., FEB. 9
She doesn't always get as much credit as the Shanias and Faiths of the Top 40 country world, but
Martina McBride
should be considered a genre powerhouse in her own right — she has sold more than 18 million records, after all. Last year's
Reckless
, her 13th studio release, found her on the poppier side of twangy (she launched her career in the early '90s as more of a neo-traditionalist), but her familiar voice and always-warm approach will make fans, new and old, feel right at home. Tonight, she brings the extended leg of her Love Unleashed tour to the
Palace Theatre
along with pop-country up-and-comer Lauren Alania.
Margaret Welsh 7:30 p.m. 21 W. Otterman St., Greensburg. $58.25-243.25. 724-836-8000 or www.thepalacetheatre.org


[ROCK] + FRI., FEB. 10
When well-loved post-punk revival group The Walkmen went on hiatus in 2013, frontman
Hamilton Leithauser
struck out on his own. On his debut solo record,
Black Hours
, Leithauser explored his inner lounge crooner, blending the Walkmen-style reverby chamber-rock sound with vintage orchestral arrangements. (The fact that Leithauser has always sounded more like Nick Lowe or a young Bono than Sinatra only adds to the charm). Last year, he collaborated with Vampire Weekend's Rostam Batmanglij for
I Had a Dream That You Were Mine
, a lovely record that, if you squint, might make you feel like you're living in 2008 (if only). Tonight, Leithauser comes to
Mr. Smalls Theatre
along with another true crooner, Richmond-based indie-rocker Lucy Dacus.
MW 8 p.m. 400 Lincoln Ave., Millvale. $20. 412-821-4447 or www.mrsmalls.com

[LO-FI] + SUN., FEB. 12
Talking about gear and recording equipment can be insufferable and pointless (writer's opinion), but not so much when it comes to reel-to-reel analog recoding. The Tascam 388, for example, produces a sound well known for its warmth and weird mix of blurriness and clarity. Take a spin through
Lina Tullgren
's debut EP,
WISHLIST
, and no doubt you'll recognize those qualities and how well they fit with her somber, bittersweet songwriting. Tullgren is a guitarist and songwriter from New England — for some reason everyone mentions this — and tonight, she's bringing her warm sound to Spirit alongside a versatile bill including locals
Old Game
and
Morgan Erina
.
Alex Gordon 8:30 p.m. 242 51st St., Lawrenceville. $7. 412-586-4441 or www.spiritpgh.com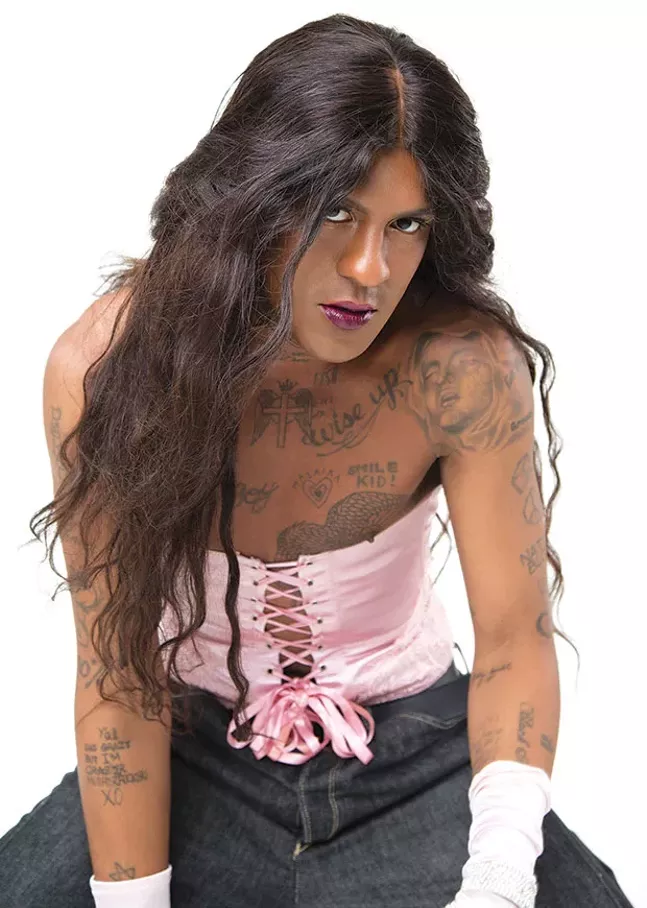 [HIP HOP]+ THU., FEB.16
Mykki Blanco
rolls into
Cattivo
tonight for an early stop on the Stunt Queen tour. If this is the first time you're hearing the name, do whatever you have to do to experience the provocative, compelling performance from this gender-queer rapper, activist and poet. Blanco, along with
Cakes Da Killa
— another emerging artist in the LGBT hip-hop community — are here to serve looks and get wavy with slick lyrics and the attitude to match.
Alona Williams 9 p.m. 146 44th St., Lawrenceville. $15-17. 412-687-2157 or www.cattivopgh.com