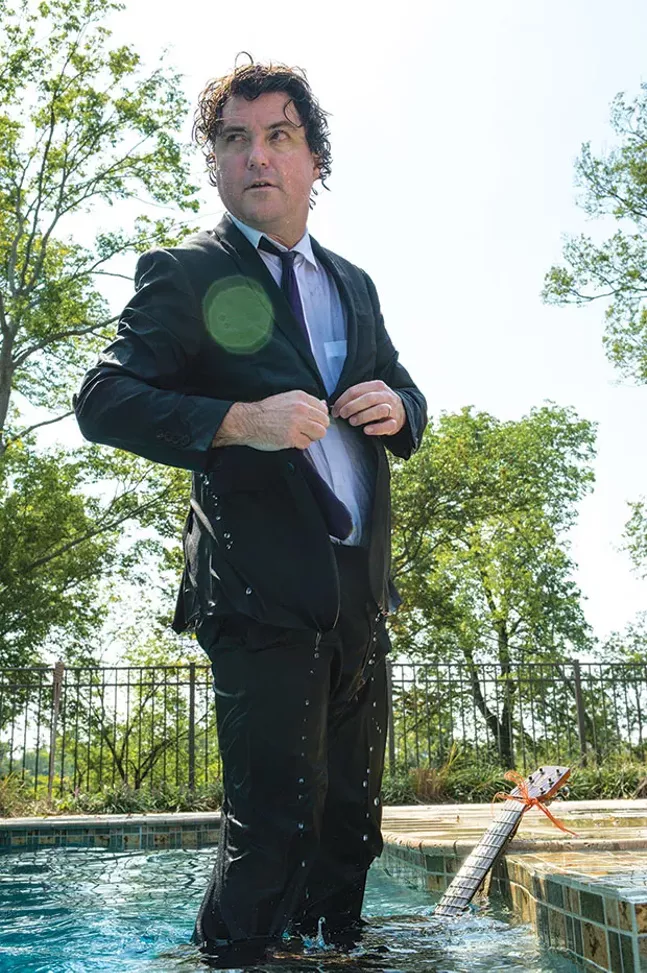 [FOLK] + FRI., FEB. 3
In the late 1960s,
Leo Kottke
released
6- and 12- String Guitar
on John Fahey's Tacoma Records, and has spent the following decades securing his place as one of the most innovative and distinctive finger-picking-style guitarists outside of the legendary Fahey himself. Kottke's idiosyncratic tunes radiate humor and intimacy. Over the years, his penchant for blending blues, jazz and folk has allowed him to run in some perhaps-slightly-less-obvious circles: In the early 2000s, he recorded two records with Mike Gordon of Phish (but don't hold that against him). See Kottke for yourself tonight as he joins another veteran of the jam-band world,
Keller Williams
, for the
Shut the Folk Up
and Listen Tour
, at the
Carnegie of Homestead Music Hall
.
Margaret Welsh 8 p.m. 510 E. 10th Ave., Munhall. $21.75-49. 412-462-3444 or www.librarymusichall.com
[INDIE ROCK] + FRI., FEB. 3
Show Pittsburgh-based artists
MoonSpeaker
and
Spacefish
some love tonight at
Mixtape
during
Unblurred
, Penn Avenue's First Friday Gallery Crawl. Moonspeaker will serenade the crowd with symphonic flute solos and folk-infused jams. The band recently received the Up and Comin' mini-grant which helped create the
Songs of Paradise EP
. A good track from the project is "Naked in the Sun" — the title alone provides some great imagery, don't you think? Joining MoonSpeaker is SpaceFish, whose darker, gothic sound complements Moonspeaker's vibrant harmonics.
Alona Williams 9 p.m. 4907 Penn Ave., Garfield. Free. 412-661-1727 or www.mixtapepgh.com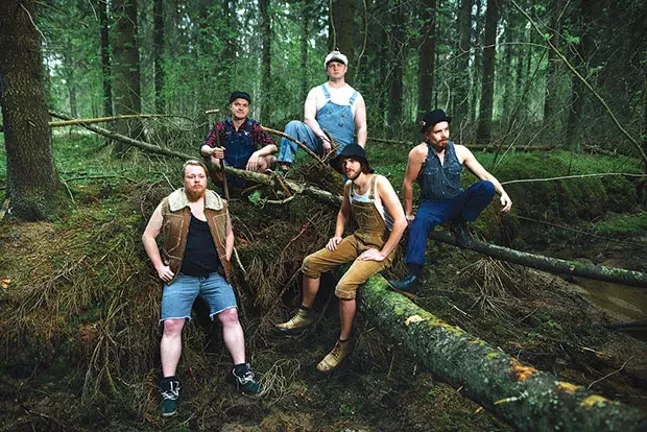 [HILLBILLY HEAVY METAL] + SUN., FEB. 5
Read reviews of
Brothers in Farms
, the latest release from Finland-based band
Steve 'N' Seagulls
(pun intended), and you'll see two words a lot: guilty pleasure. But the thing is, you don't need to feel guilty because you love watching/hearing five Finnish hillbillies play "Thunderstruck" on a banjo, mandolin, drums, upright bass, accordion and anvil. In fact, that's the kind of thing we as music-lovers should be proud to say we enjoy; it's new and familiar at the same time. The band became an internet sensation in 2014 playing the aforementioned AC/DC tune. Tonight at the
Rex Theater
, the group is likely to play that, as well as other metal and hard-rock covers from bands like Metallica, Megadeth and Guns N' Roses.
Charlie Deitch 7 p.m. 1602 E. Carson St., South Side. $15. 412-381-6811 or www.rextheater.com
[JAZZ] + WED., FEB. 8
DK Anderson's style of jazz is what you might call conceptual. With his band
DK Anderson's Cypher
, he makes fluid, moody music that's somehow heavy and playful at the same time. His latest, the excellently produced
8th Window
, features both a twisted version of Jimi Hendrix's "Manic Depression" and a relatively straightforward take on the Super Mario Bros. theme. Anderson's tenor sax does most of the talking, but the album is bolstered by a top-notch rhythm section, which includes Dave DiStefano on guitar. Catch them at
James Street Gastropub
tonight.
Alex Gordon 8 p.m. 422 Foreland St., North Side. $5. 412-904-3335 or jamesstreetgastropub.com