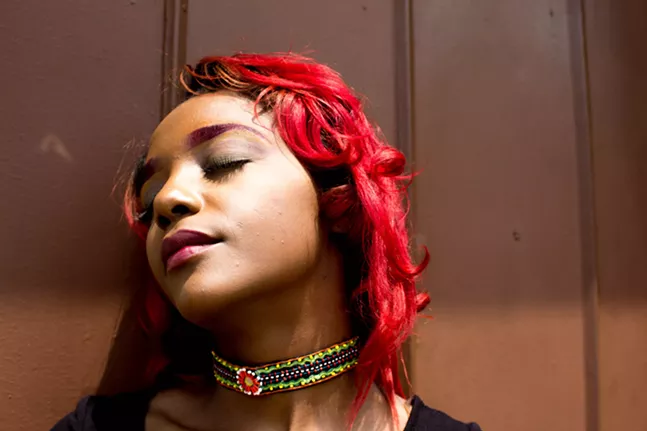 When Black bodies are portrayed in the media, it's almost always about the struggle. Another Black person shot by the police. Violence in the inner city. Black advocates fighting for basic human rights. With Corrine Jasmin's
Beams Of Light
, a multimedia art exhibition, premiering Fri., Aug. 2 at
BOOM Concepts
during Unblurred, she is showcasing another side of Black lives.
"The whole show showcases tenderness, and the rest of our story," says Jasmin, "because yes, we experience racism. A, B, and C every day, and it's going to be a part of us, but that's not the story. We don't need to keep re-traumatizing ourselves. We are more than just our struggles; our struggles are just a percentage of the narrative."
Jasmin was quick to point out that it's important for art venues to display works that might be difficult to digest. Showing the underbelly of the Black existence is necessary in the face of adversity, but that's not what she's doing with Beams of Light.
"As a creator, I feel like there's this expectation to make political art about our pain. But this [showcase] is just art about our life, and our brilliance, and just celebrating our lives while we're here."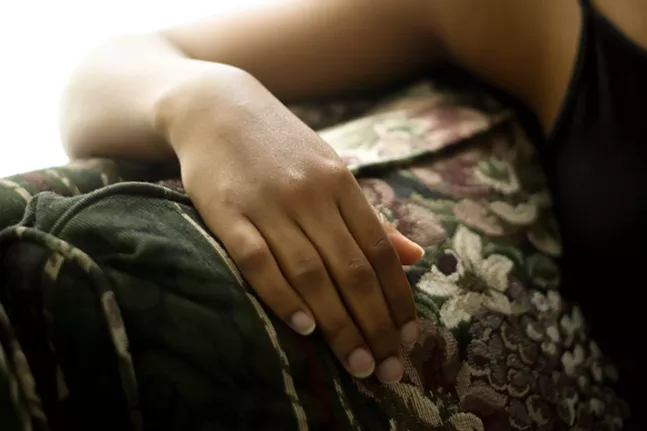 Centering around uplifting Black bodies and navigating away from the narrative that Blacks folks can only share stories about struggle, Beams of Light depicts a utopian future, highlighting joy and softness, while celebrating Blackness.
"I create work that guides us towards cleansing and a greater understanding," says Jasmin. "That's what creating a lot of the work for this show has felt like; a cleanse and release. That and tapping into radiance. Black people are radiant. I'm always looking to showcase the beauty in my culture. I'm making work for us to feel free."
The opening reception for Beam Of Lights takes place on Friday from 7-10 p.m. and will be on display throughout August. Tereneh Idia (who is a contributing writer at CP) will moderate an artist talk with Jasmin on Wed., Aug. 14.
Jasmin described the showcase as a "walk in alter space." Works ranging from video and installations to text (there will be a zine titled Affirmations to Uplift the Body), prints, and photographs will be found throughout BOOM Concepts: Black bodies intentionally seen in organic environments "that aren't concrete, literally and metaphorically," says Jasmin.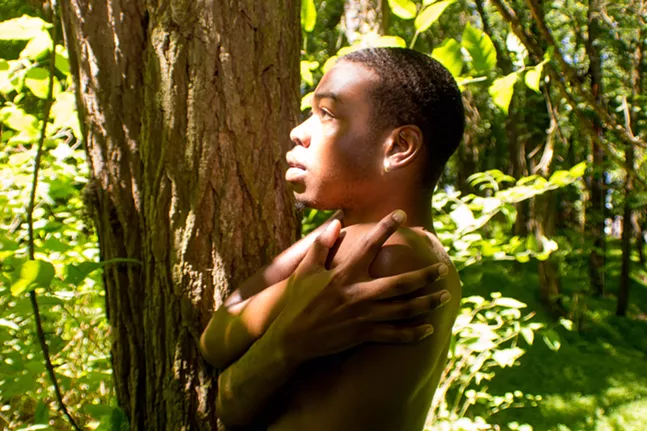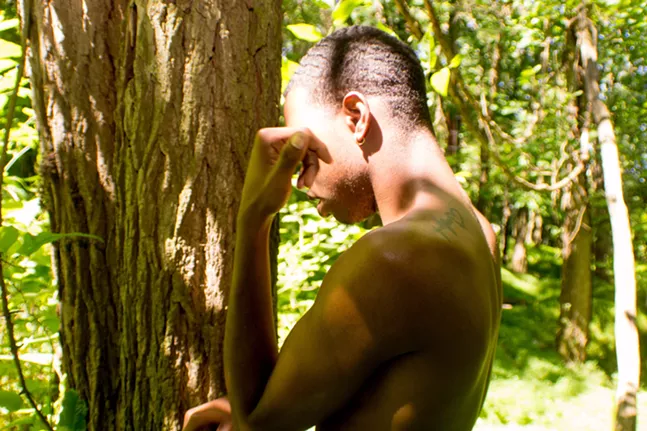 Jasmin was also intentional in choosing the location for Beams Of Light. Along with BOOM Concepts being a Black-owned art/performance space, this year BOOM celebrates its five year anniversary, and June 19, Juneteenth, was declared BOOM Concepts Day.
"We need to support Black-owned spaces and especially Black-owned art spaces," says Jasmin. "Tune in to all that BOOM is doing for Black artists in the city and queer people and women. I'm super grateful to be working with them … BOOM is an inclusive place where artists are given the opportunity to flourish. It has integrity and candor that isn't necessarily always present elsewhere."
Aside from Jasmin's book of poetry, Tread, released September 2018, Beams of Light is Jasmin's first solo project since 2017. She has been in several group shows since, but this is her chance to release all that she's been working on over the years — something artists are not able to do during group shows, like the 87-person show she's currently featured in at SPACE Gallery.
"Over the last year, if folks were familiar with my work they think of me as the writer or performer," says Jasmin. "And it's cool to let folks know that [film, videography, photography] is also what I do. It's really exciting."


<!—————EndFragment—————>