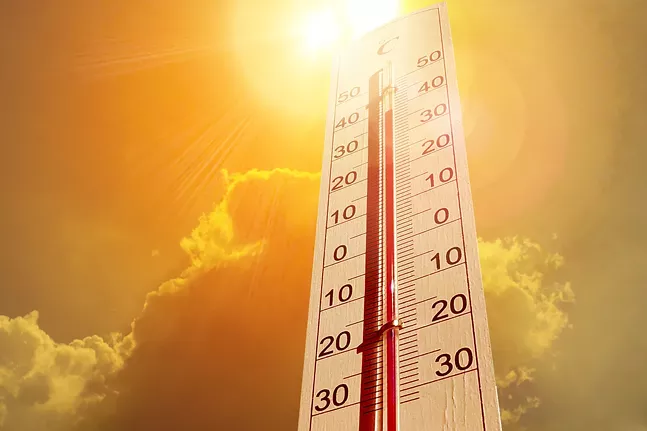 Now that it's the middle of summer, the blazing heat and humidity is as apparent as ever. While the heat can be a welcome change from the brutal cold of winter, it can also be dangerous, especially for vulnerable populations.
According to the Centers for Disease Control and Prevention, extreme heat usually causes the most deaths of all weather-related hazards. Extreme heat "is defined as a long period (2 to 3 days) of high heat and humidity with temperatures above 90 degrees." The CDC also notes that the most susceptible to the effects of extreme heat include children, overweight people, older adults, and sick populations.
In the summer, the City of Pittsburgh uses
recreation centers
(listed below) and
senior centers
as cooling locations.
Jefferson

605 Rednap St., North Side
9 a.m.-5 p.m., Mon.-Fri.
Ammon

2217 Bedford Ave., Hill District
9 a.m.-7 p.m., Mon.-Fri.
9 a.m.-2 p.m. Saturday
10 a.m.-2:30 p.m. Sunday
Magee
745 Greenfield Ave., Greenfield
9 a.m.-7 p.m., Mon.-Fri.
9 a.m.-3 p.m. Saturday
Paulson

1201 Paulson Ave., Larimer
9 a.m.-7 p.m. Mon.-Fri.
West Penn
450 30th St., Polish Hill
9 a.m.-9 p.m., Mon.-Fri.
Brookline

1400 Oakridge St., Brookline
9 a.m.-3 p.m., Mon.-Fri.
8 a.m.-12 p.m. Saturday
Ormsby

79 S. 22nd St., South Side
9 a.m.-7 p.m., Mon.-Fri.
Phillips

201 Parkfield St., Carrick.
9 a.m.-3 p.m., Mon.-Fri.
8 a.m.-12 p.m. Saturday
Warrington

329 E. Warrington Ave., Allentown
9 a.m.-6 p.m., Mon.-Fri.
There are also plenty of other free, air-conditioned places to go during the day to escape the heat:
Head to a Carnegie Library
location
and spend the day reading books or magazines, browsing on the computer, and more.
There are several free museums in the city, like
The Frick
, or Downtown
galleries
like Wood Street Gallery or SPACE.
The city runs
spray parks
throughout the city, which are open daily from 12-8 p.m., and are an especially good way to cool off for young kids or those who use a wheelchair.
Remember to drink plenty of water, wear light clothing, and check on friends, family, and neighbors who might be vulnerable to the high temperatures. For more information on staying well in extreme heat, visit the CDC
website
.