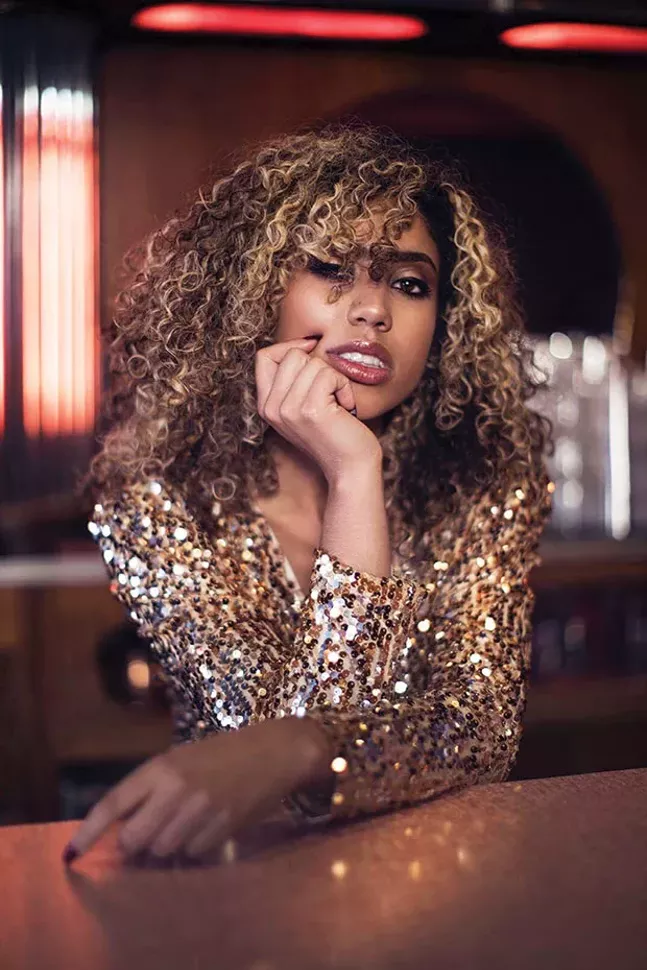 Anqwenique Wingfield is a classically trained opera singer with a soprano voice that is powerful and impressive. But she grew up in Homewood, listening to jazz, funk and R&B, and she's been breaking the mold.
"A lot of my creative practice is trying to break down the barriers that exist between genres of music as a way to almost create a new genre itself," Wingfield says. "Kind of finding my lane, because I love classical music, but I also love contemporary music as well, so I try to just create stuff that has those elements."
Wingfield, who performs mononymously as Anqwenique, is one of four musicians who will perform during Cool Like Dat, the June 23 edition of the Downtown Sound Music Series, sponsored by Pittsburgh Downtown Partnership. R&B artist Sierra Sellars and rappers Benji and Slim Tha DJ will fill out the lineup on the City Paper Stage in Market Square.
Cool Like Dat is a collaboration of art gallery Boom Concepts, where Wingfield is the studio manager. In 2014, Thomas Agnew and Darrell Kinsel felt like something was missing from the Penn Avenue Corridor. There were lots of creative spaces in the 4800-5500 blocks, but none were owned by or tailored for people of color. To fill that hole, Agnew, the editor-in-chief of Jenesis Magazine, and Kinsel, a visual artist, created Boom Concepts.
"So our studio model is really one where we want to provide space for artists, but also resources for them to access the things they need to make really quality work and also sell it and make money as an artist," Wingfield says.
With Cool Like Dat — the first of a handful of BOOM Concepts' collaborations with the Downtown Sound Music Series — the gallery is promoting local black musicians, plus the local vendors that will be selling their goods in Market Square, and looking to bring a good time to Downtown.
"Our goal is to have a little bit for everybody," Wingfield says. "If there's moments when folks want to get up and dance, they might want to grab their partner and just dance around and have a good time."
But don't mistake Cool Like Dat for a miniature Coachella or Governor's Ball. While some parts of the show will get a groove going, other segments will be introspective and profound.
"That's the vibe of the show: having good fun, but also experiencing something that feels really meaningful and touching," Wingfield says.
__


Cool Like Dat with music from Anqwenique, Sierra Sellers, Benji and Slim Tha DJ 5 p.m. Sat., June 23. Pittsburgh City Paper Stage, Market Square, Downtown. downtownpittsburgh.com