For local Democrats, Congressional District 18 is a piece of unfinished business.
In 2006, a year when archconservatives like Melissa Hart and Rick Santorum went down in flames, Republican incumbent Tim Murphy cruised to victory over Chad Kluko, a little-known Democrat, in the 18th. This despite persistent charges that Murphy has used office staff and resources to conduct campaign work.
Those charges prompted news reports of a federal investigation, but have resulted in little public action. And Murphy, a conservative Republican who has backed President Bush's most controversial initiatives, has some built-in advantages in his re-election bid this year. For one thing, the patchwork district was drawn to help Republicans: It stretches from the border of West Virginia's panhandle, through Washington and southern Allegheny counties, ending in Westmoreland. Murphy also began 2008 with $663,000 in campaign funds -- more than twice the amount compiled by his three would-be challengers put together.
Still, the Democratic Congressional Campaign Committee has identified Murphy as a "targeted Republican," meaning the party has hopes of ousting the incumbent. And Democrats still hope that an indictment, or further reports of bad behavior, may torpedo Murphy's re-election bid.
Vying to replace him are Democrats Beth Hafer, Stephen O'Donnell and Brien Wall. While there are some differences between them -- Wall is the only pro-life candidate, Hafer the only woman -- they present a united front on the key issues. All favor a speedy withdrawal from Iraq, an overhaul of the health-care system, and investment in "green" technologies they hope will create jobs in Western Pennsylvania. The real argument, then, is over who has the best shot of beating Murphy.
Electability, says Beth Hafer, is "all that matters."
Beth Hafer
On that score Hafer, a Mount Lebanon resident, has a key advantage: name recognition. Her mother, Barbara, is a prominent moderate Republican who has served as state treasurer, auditor general and an Allegheny County commissioner. But Beth Hafer has racked up some backing on her own, touting the support of LGBT advocacy group Steel City Stonewall Democrats, various women's organizations, and the Communications Workers of America.
Hafer says her political career began at "the ripe old age of 5," handing out campaign literature for her mother. But while she's worked in her mother's consulting firm, providing financial guidance to local governments, this is her first run for a government post. "I've been out in the real world, on the receiving end of all these policies," she says.
Hafer has worked as a teacher, and says that experience convinced her of the need to overhaul President Bush's No Child Left Behind law. But she resists being pinned down on specifics: Having 47 million uninsured Americans is "unacceptable," she says, but adds that she's "trying to keep an open mind" on proposed reforms.
Within some Democrat circles, there has been discontent with Hafer. In 2000 -- the year Bush won the White House, and Murphy himself won a second stint in the state Senate -- Hafer ran for and won a Republican committeewoman post in Mount Lebanon. Hafer later changed parties, but some Dems clearly haven't forgotten. Among the three candidates still running, Hafer finished last in balloting for the Allegheny County Democratic Committee endorsement.
"My mother is known for good government on both sides of the aisle," she says. And she says she ran for the committee as a gesture to her father, who had to relinquish his own seat after falling ill. "It was very important to him that I take his place," she says. "Of course I'm going to support my family. [But] the GOP left us. ... They left the entire middle class."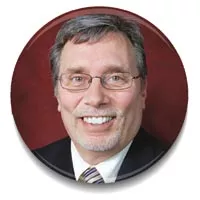 Stephen O'Donnell
In contrast to Hafer, Stephen O'Donnell speaks about policy in exhaustive, and sometimes exhausting, detail. The Monroeville businessman can tell you, for example, exactly how large the wage tax should be to help pay for a universal health-care program (3 percent, split between employers and employees). One of the things that separates him from his fellow Dems, he says, is "my ability to articulate the issues."
O'Donnell is the only challenger who has run for government office before, having lost a 2006 challenge to state Rep. Joe Markosek. He cites a "varied and extensive background" as a chief qualification. A Duquesne University graduate and former Navy corpsman, O'Donnell has owned and operated businesses providing rehabilitative and other social services: "I've been a social worker all my life," he says. He was also a founder of the real-estate holding firm ROAM Investments, which has been involved in several large property transactions in the area.
As a result of that success, O'Donnell has financed his campaign with $238,000 from his own pocket, enough to make him the best-funded Democrat in the race. He also touts the endorsement of the Allegheny County Democratic Committee, as well as prominent Democrats including Lieutenant Gov. Catherine Baker Knoll and his former rival, Joe Markosek. "No one has the kind of support I do within the district," he says.
He's also been the subject of a whispering campaign related to the bankruptcy of Life Service Systems, a Westmoreland County nonprofit that provided transitional housing for the homeless. After a falling-out with a business partner in 1996, O'Donnell was ousted from the nonprofit, whose subsequent managers accused him of mismanagement and conflict of interest. (The nonprofit had bought and leased property from a for-profit company O'Donnell also ran.) But O'Donnell points out that while the bankruptcy trustee took several other parties to court, O'Donnell was never targeted for legal action. In fact, bankruptcy judge Bernard Markovitz later ruled that managers who took over after O'Donnell engaged in double-dealing of their own.
"I fully expect Murphy to raise the issue" in a general election, O'Donnell says. "But he's either going to have to lie or manipulate the information."
Brien Wall
Brien Wall is that rarest of creatures: a Democratic committeeman living in Upper St. Clair. But the Army veteran and insurance executive stresses all that he has in common with the district as a whole. "People understand I'm not a blue-blood," he says.
A native of Brookline, Wall touts his "life experience" -- "growing up in the city, working my way through school, knowing what it's like to make tough decisions" -- as his chief qualification. Among those tough decisions: admitting a drinking problem, getting treatment for it, and staying sober for 22 years and counting.
Wall says he's a pro-life "moderate Democrat" in the vein of Sen. Bob Casey or Congressman Jason Altmire, who in 2006 defeated Republican Melissa Hart in a district much like the 18th. "It's a moderate-to-conservative district," says Wall, where voters mirror his own pro-labor, pro-life beliefs. Wall boasts support from numerous unions, including Teamsters locals and the hospitality/restaurant union UNITE-HERE, and takes a labor-friendly stance on issues like raising the minimum wage and fighting attempts to privatize Social Security. ("It's the only defined-benefit retirement plan most people have," he says.) He also describes himself as "pro-gun," saying the Second Amendment is, like the rest of the Constitution, the "Bible of government."
Wall candidly acknowledges not having all the answers on some complicated issues. What he brings, he says, is a down-to-earth perspective on the questions likely to arise in Congress. "I look at [an issue] from the ground up," he says, "and how it would keep families together."