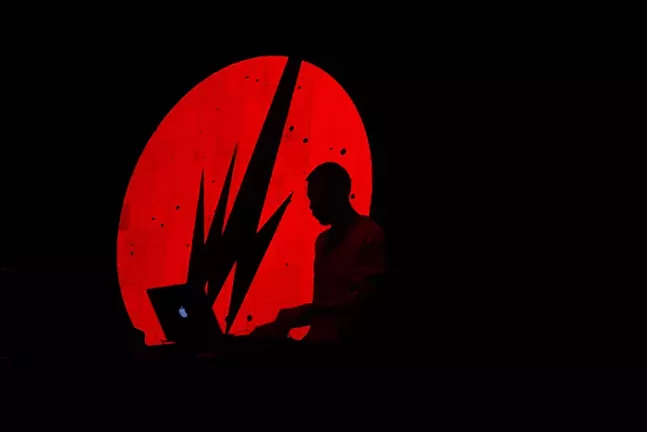 Never one to do things simply or easily, Flying Lotus hit the road this year behind his mammoth 27-track album
Flamagra
with a "3D tour." FlyLo (real name Steven Ellison) employed similar technology for live shows before, but this one was the first tour touted entirely as a 3D experience. So what does that mean? Descriptions have been vague so far but described as a "holographic jam session" involving a number of screens, lights, and thousands of 3D glasses.
"I've always wanted my shows to feel more cinematic because that's how I enjoy my music," Ellison told
Engadget
. "I love this idea that people, when I look out into the crowd, it looks like they're going to the movies."
Check out photographer Nick Pagano's highlights from last night's show below.