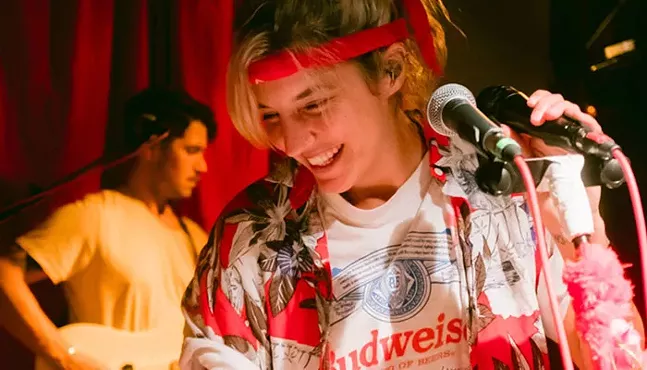 Caroline Rose's second album,
LONER
, is darkly comedic. She sings about money, an unfaithful lover, a friend's accidental pregnancy, misogyny, loneliness, and death, all while packaging those heavier topics up with a sprightly, angsty-pop sound.
"Sometimes sad songs just need a cocktail," says Rose.
Rose brought her musical concoctions to Club Cafe On Wed., Sept. 11 along with GREAT TIME, who opened for the 29-year-old artist. Check out photographer Erin Allport's shots from the show below.