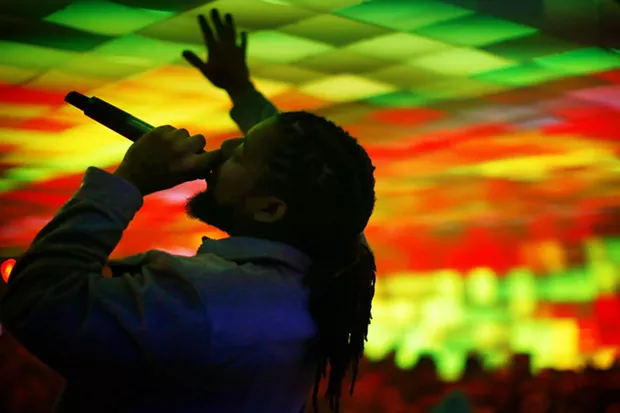 Nearly a year ago, I got a cover assignment from my editor to make a portrait of local musician
Benji.
I hadn't listened to his music before. Essentially, I knew nothing about him.
We chatted a little bit beforehand about a location that would work. I found a spot in the Hill District that gave us a few backgrounds that would work well. My good friend Nathan came with me to assist with lights that I put together to create a triangular catch light in his eyes for some close-up versions.
I always do my research on my subjects before photographing them, especially musicians who I'm shooting for a cover photo, so I made sure to listen to some of his music before we met up.
Holy sh*t.
It's still some of my favorite music to this day. (If you're wondering, "Momma" is my favorite track.)
Fast forward to Tuesday night at
Spirit
in Lawrenceville, Benji. was gracious enough to give me the opportunity to document the evening as he opened up for Duckwrth and EarthGang on their "Welcome to Mirrorland" tour stop in his hometown. I think I speak for every Pittsburgher when I say how proud I was to watch him get on stage, do his thing, and take another huge step in his career.